'Edit Job Status Only' Feature
Do you have TimeTrak users who you would like to update the Job Status when they have completed some work, but not be able to change anything else on the Job?
TimeTrak now has an additional setting against a User's profile which allows users assigned to this profile to only edit the job status.
Edit job status can be found in the Profile as per below. Note: Edit Job Status tick box is enabled by default if the profile already has edit job permissions.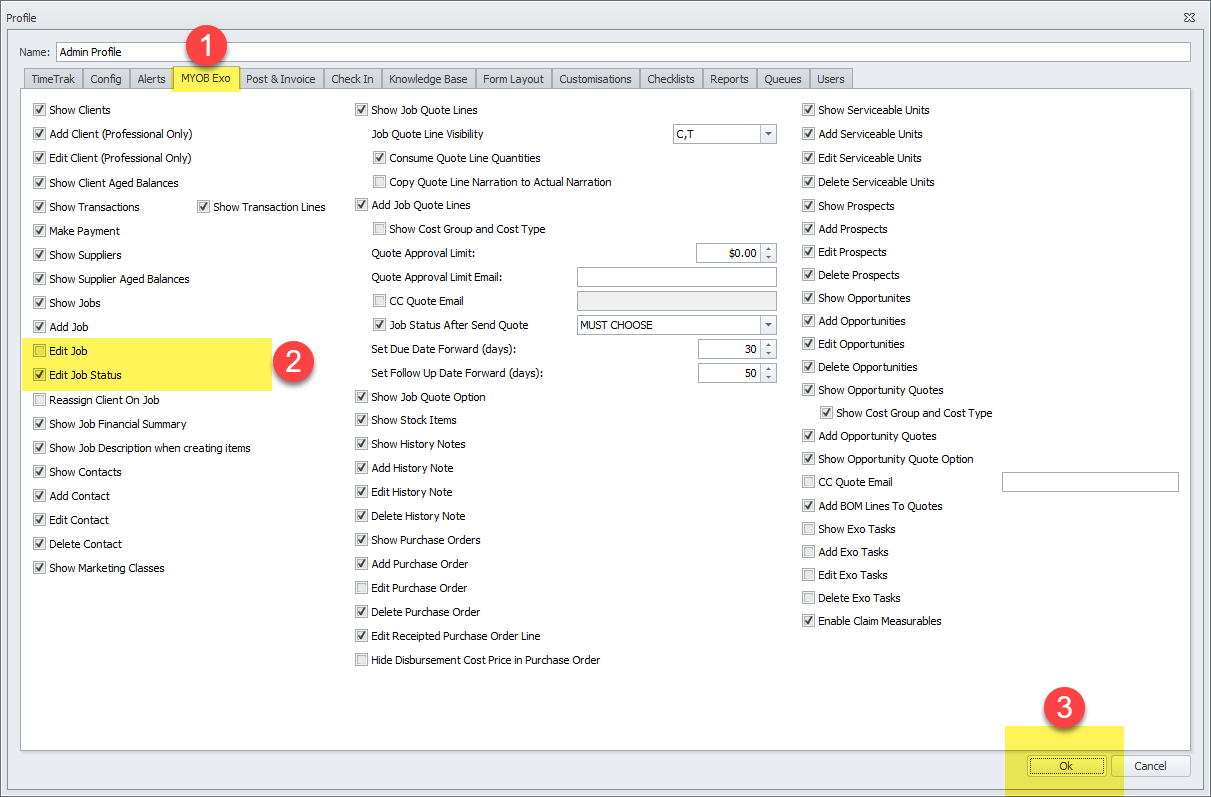 If a user assigned to a profile with Edit Job Status, logs in to TimeTrak Professional, they are unable to change the job status against the job form as per below:

Instead, the user will need to right click on the job from the job grid and change the job status.
In TimeTrak Mobile, against the Job the user can select Edit Job Status as per below to update the job status.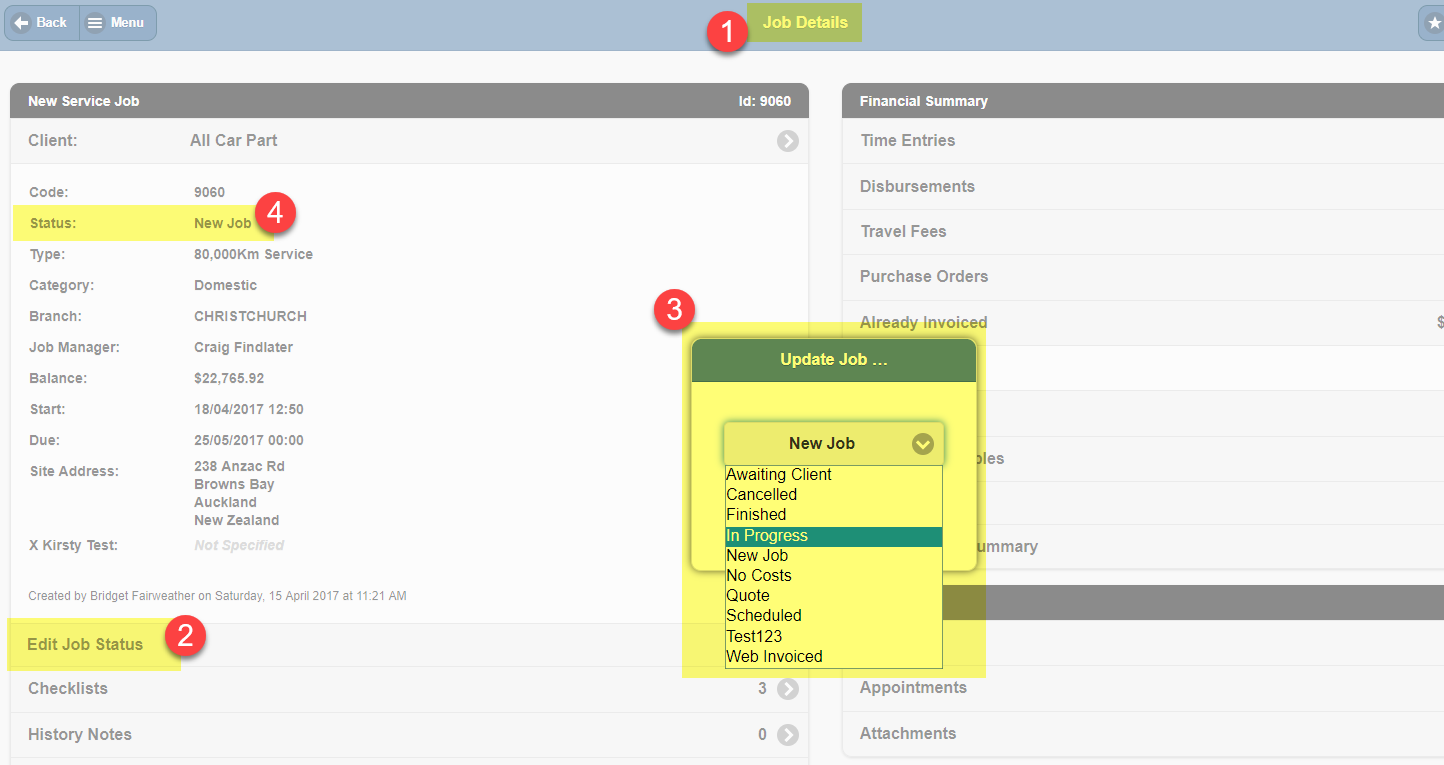 In addition, the user will be able to change the Job Status when adding the Time Entry.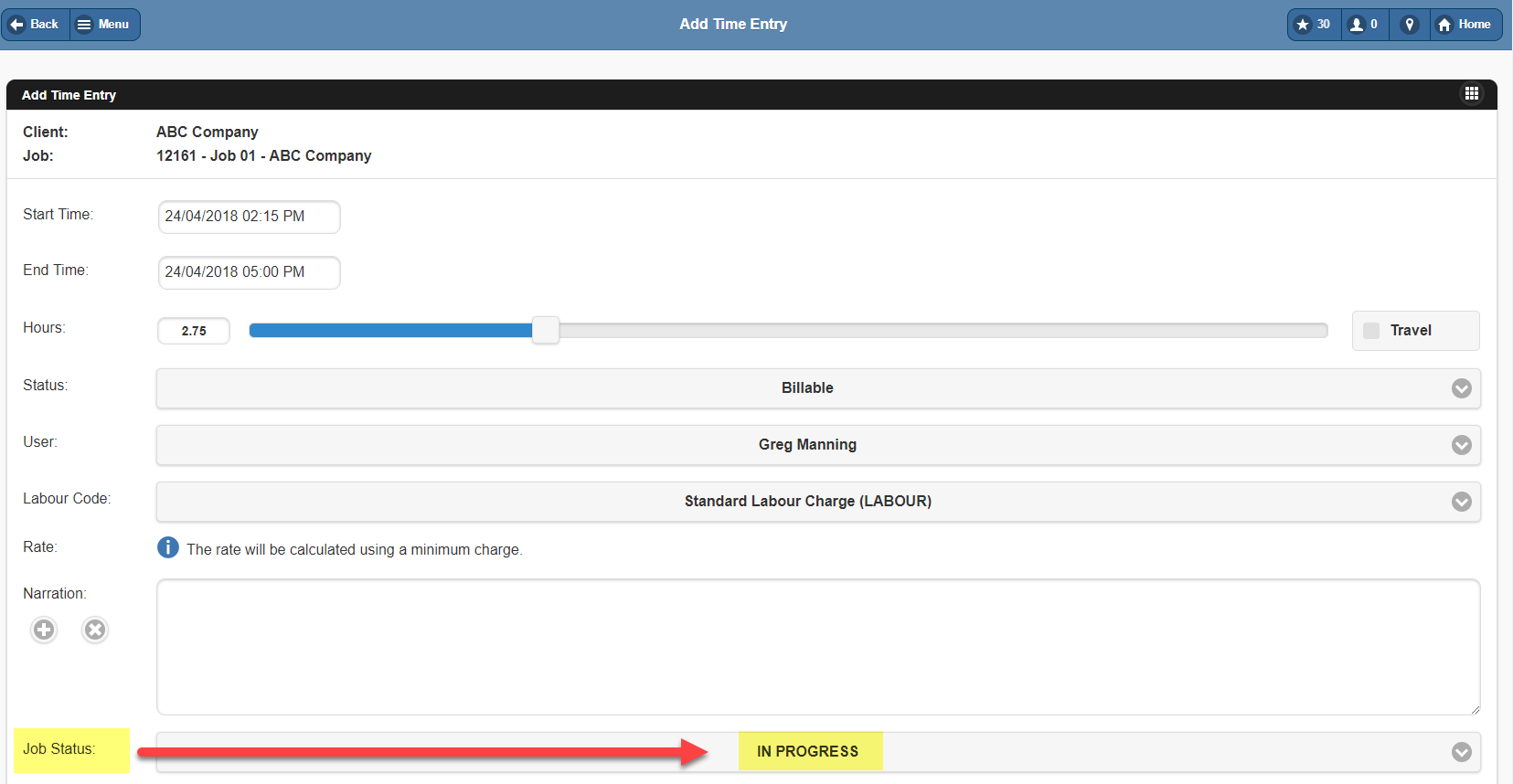 This is a useful setting for users who should not have permission to edit job details but require the ability to edit the job status on scheduling or work completion.
If you have any further questions please contact the TimeTrak team via email: support@timetrak.co.nz or phone NZ: 0800 12 00 99 AU: 1800 60 80 77