Refresh Test Environment Disables All Scheduled Events
September 6, 2021 General,Product Tips,
In TimeTrak from version 19.1, there was functionality to refresh a test environment via the TimeTrak Admin Console. To read more about this, click here.
In TimeTrak from version 20.1.11, this functionality has been enhanced further.
When refreshing the test environment any scheduled events will be disabled within the test database, as per below: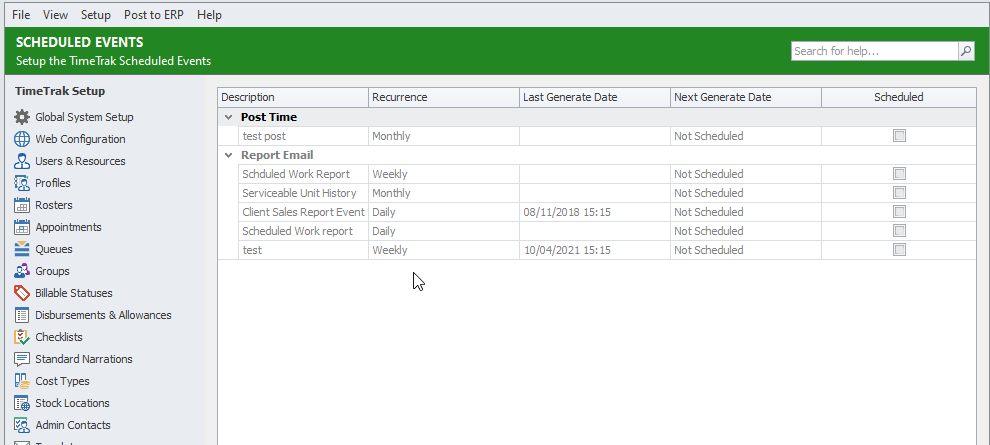 With this improvement, your test environment won't send any emails or post test data automatically if users do not remember to disable these.