Our TimeTrak Suite offers real world integration from the office through to staff in the field on their chosen mobile device.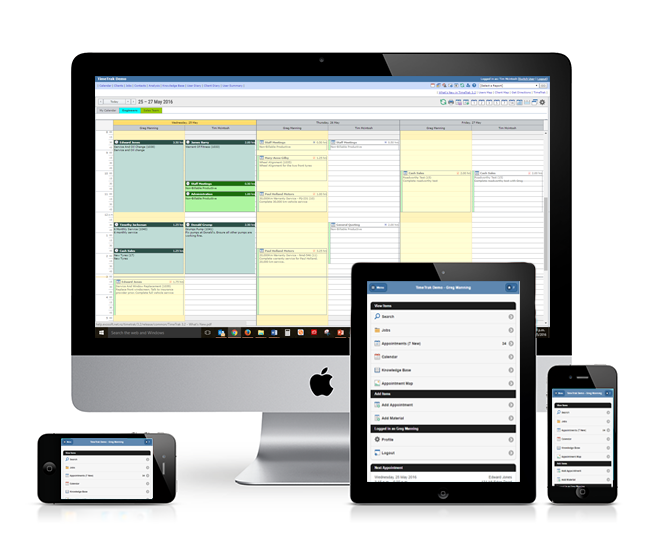 It is suited for businesses wishing to track time, jobs and projects for users on the go, as well as those in a fixed location. TimeTrak is the perfect overall solution for businesses who wish to manage service coordination through to field staff job allocation.
There are modules and features throughout the product that support efficient creation, management and completion of shceduled work activities.
We would like you to be able to use this product to the best of your abilities so that you can get the most out of the product, including some of its best features.
Read whitepapers on our blog
To read our whitepapers online, check out the Whitepapers section of the blog. Or click on the links below to download the PDF version.