Case Study
Ash Air
As a provider of market-leading, industrial compressors across New Zealand, Ash Air needs to have a software system that eliminates time-consuming paperwork, provides clear oversight and helps staff become more time-efficient.
Relying on a manual system meant time consuming and inefficient processes. Ash Air's engineers for example, would often complete three lots of paperwork on the job, and having stacks of paperwork meant that invoicing clients became a pain point for admin staff.
"Everything was manual – planners would print a document that would then go to the engineers and once the document was complete after a job, it would get passed on to an administrator who would type it up and invoice the client," says Ash Air's accountant. "It made for a very, very slow process overall."
Ash Air began looking at software that included an automatic time-based system, removed paper and saved time.
"The system needed to save time on the administration and engineering side of things, and it was also essential that it was something that could be customised to suit the business," they said.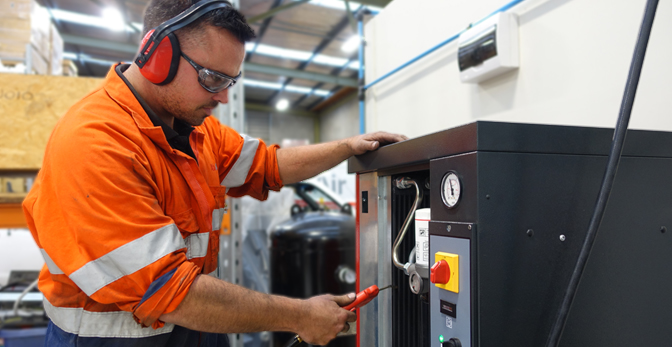 "With TimeTrak, the engineers now have tablets and can record their time as they go. They also have a preventative maintenance checklist installed, and customers can sign documents then and there – which can be immediately emailed to the customer. And what used to be paperwork is now all automated for admin staff, leaving them with more time to do important tasks."
Not only has TimeTrak made Ash Air's engineers and admin staff more efficient, but it's also helped the business become more transparent.
"Our Head Office can now see exactly where jobs are at, and they can chase up invoices or follow up on any issues without having to go through multiple people."
Emma De Groot, Focus' TimeTrak software consultant, says working with Ash Air was a collaborative process, with useful feedback incorporated as they worked through the implementation process.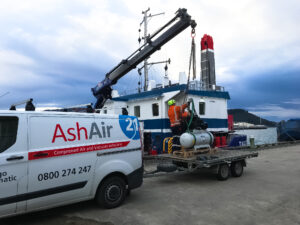 "We've added a lot to the software that's specific to Ash Air," says Emma. "We took on board their feedback, and then worked to find a solution that they were happy with – now they have a much clearer overview of where their engineers have been and what jobs have been completed."
"From the start, they assessed our business model so that they could provide relevant recommendations," says Ash Air's accountant. "We were able to have our input into the TimeTrak software and they always listened and adjusted things where needed."
"We've got staff who have used manual paper-based systems for 15+ years, and they have embraced TimeTrak. TimeTrak has changed our business for the better."
Ash Air
https://www.ashair.co.nz
Testimonials
"We've got staff who have used manual paper-based systems for 15+ years, and they have embraced TimeTrak. TimeTrak has changed our business for the better."
Ash Air