Case Study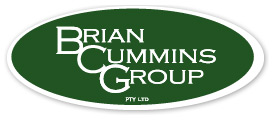 Brian Cummins Group
Brian Cummins Group (BCG) is a leader in retail store presentation services – working with a broad range of clients from national supermarket chains to high-tech boutiques and corner stores. Headquartered in Sydney and servicing businesses across Australia and New Zealand, the group manufactures an extensive range of retail equipment and commercial flooring from its plants in Sydney and Malaysia.
"We design, manufacture, fit and maintain retail equipment like checkouts, food and drink counters and fresh produce displays, as well as commercial flooring for a number of independent and major supermarket brands across Australia and New Zealand," says group general manager Simon Cummins. "The business is split into three parts – a manufacturing facility, a facilities maintenance business and a commercial flooring operation."
As one of the largest retail equipment manufacturers in Australia, BCG demands powerful software, systems and management processes. While the company uses MYOB Exo to manage its job costing, Simon says TimeTrak's seamless integration streamlined the tracking and billing process even further. It also improved the functionality used to monitor and manage the company's mobile staff.
"Prior to Exo, everything was paper-based," Simon says. "The ERP software was a huge improvement for us, however TimeTrak has given BCG even greater flexibility and mobility. It was the missing link, not only for recording the hours worked in our production facility, but for our mobile staff as well."
Prior to integrating TimeTrak, Simon says each technician would either visit the office to file their timesheet, or post it to the administration team via a prepaid express envelope. From there, the finance team would manually enter every hour worked into the ERP system before invoicing customers.
"To put things into perspective, TimeTrak has given us the ability to invoice each client almost instantly," Simon says. "However, we choose to run 72 hours behind in order to ensure our costs and services are captured as accurately as possible."
The TimeTrak software has not only improved BCG's business processes, it's also reduced costs – giving the company more time and resources to focus on what they do best.
"Prior to TimeTrak, it would take two office staff nearly six hours a week to enter hard-copy timesheets into the ERP system," Simon says. "So from an ROI perspective, the software has been fantastic."
The TimeTrak software was also tailored to meet BCGs specific requirements.
"Focus was able to develop the software we needed and build it into the TimeTrak system," he says. "For example, our reporting requirements. We can now generate a customer report out of TimeTrak for every single job – including information like safety documentation, timesheets, before and after photos and job sign-off."
Rolling out powerful software like this across a mid-sized business can often be difficult, time-consuming and costly, however Simon says implementing TimeTrak was straightforward.
"TimeTrak would have to be the most successful roll out of software within our business," he says. "Each department was trained within a week, and we went live the following Monday."
Simon says BCG isn't a technology business, so while he and his team can have great ideas, it's up Focus to deliver on those concepts.
"So far, they've delivered software that has given us a competitive advantage," he says. "We process about 600 jobs a month, so we wouldn't be able to fulfil our obligations, manage the volume of clients we have or outperform our competitors without a solution like TimeTrak."
Simon Cummins
Brian Cummins Group
General Manager
https://www.briancummins.com.au/
Testimonials
"Focus was able to develop the software we needed and build it into the TimeTrak system," he says. "For example, our reporting requirements. We can now generate a customer report out of TimeTrak for every single job – including information like safety documentation, timesheets, before and after photos and job sign-off."
Simon Cummins, General Manager, Brian Cummins Group