Case Study

Metrowest
Metrowest Group is a privately owned Western Australian based group of businesses specialising in construction, electrical contracting, power generation, communications, maintenance, and property development.
Metrowest Service Pty Ltd commenced operations in September 2014; it is an amalgamation of the service business units of sister companies Metrowest Electrical & Communications Pty Ltd (MEC) and Metrowest Power Systems Pty Ltd (MPS) and specialises in providing preventative and reactive maintenance for Facilities and Critical Infrastructure environments.
Their clients benefit from their 24/7 emergency call centre and mobile fleet response team that enable efficient maintenance and repair services to quickly resolve electrical equipment faults.
Without a system in place that enabled real-time information and the ability to effectively mobilise their workforce, they were not maximising resources or profits.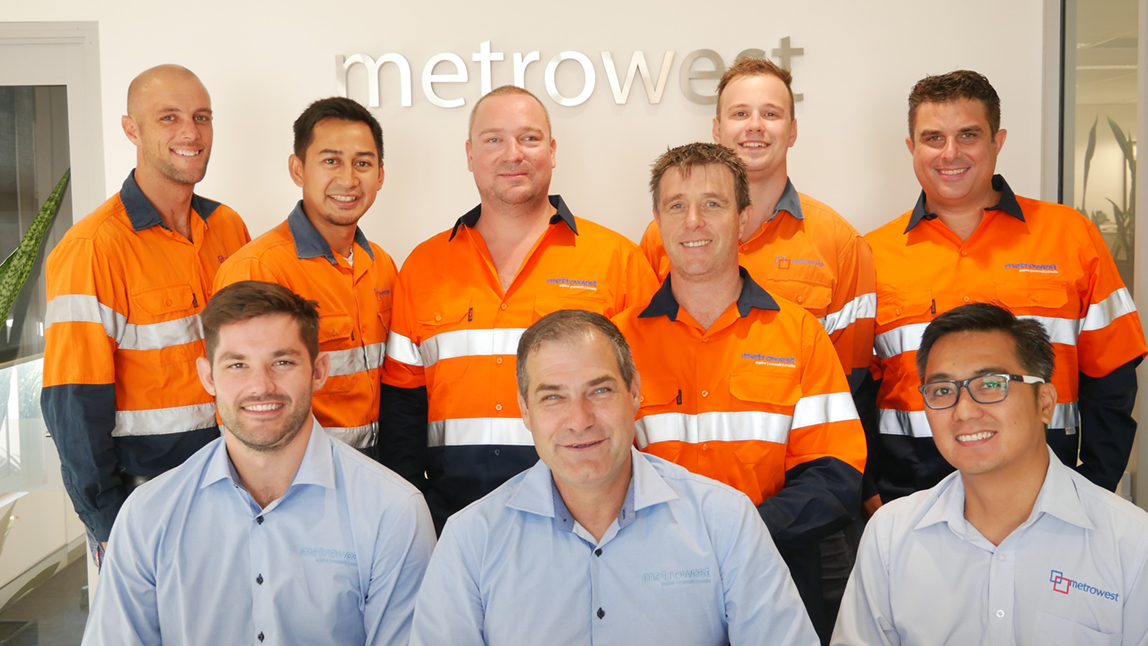 The Problem
Metrowest General Manager Business Services, Kerry Hanks, says "When the new service business started we continued to use the project management software that we used for all our project work.  We operated in this manner for two years and it became apparent the project management software wasn't meeting our requirements as a service related business."
Their inability to capture hours worked on a job in a timely manner, meant they were not able to prepare and issue invoices daily, which was one of their biggest pain points.
They wanted to create a dynamic work environment for their Technicians, by providing them with the technology and resources to adequately and efficiently perform their role no matter where they were working. Metrowest wanted to remove the constraints that restricted them from easy schedule resourcing and electronic time capture, they knew if these issues were resolved they would be closer to their goal of daily invoicing.
The Solution
After shopping around for a solution that would suit the requirements of this busy service-based business, Metrowest came across TimeTrak when they were talking to their MYOB Partner, Horizon Business Systems, about moving to MYOB Exo Business. On hearing they were looking for a resource scheduling tool Horizon brought TimeTrak to their attention.
With a local support team that was capable of simultaneously implementing both systems, they chose TimeTrak as it integrated with their accounting software, they had the support team they required in Perth, and they had confidence that they would be dealing with a company that would listen to their needs and work with them to provide the right solutions.
Horizon Business Systems was instrumental in bringing TimeTrak to their attention and facilitating contact with the TimeTrak team. Kerry stated that "both Focus and Horizon were responsive to our needs without being too aggressive in their sales approach. Their combined attention was on meeting our needs first and foremost."
After initially meeting with Horizon to go over their user requirements for TimeTrak, Horizon arranged a scoping session with their Senior Consultant to get an overview of our business processes and liaised with the TimeTrak team for the installation and setup of TimeTrak.
An implementation timeline was created with regular status updates, a go live date was selected, and "we went live with minimal mishap", Kerry said.
Training was conducted by Kirsty Bowden from TimeTrak via TeamViewer. "Sessions were delivered in a relaxed and friendly manner and an added touch of humour which defrayed any frustration we may have been experiencing through our lack of knowledge and understanding of the system".
The TimeTrak team were very responsive, supportive and accommodating in every respect.
"They do not hold you captive as far as restricting your access to knowledge about the software or the ability to design reports, checklists, etc. They are keen to help you expand your knowledge and use of TimeTrak."
Business made easy
Today, the use of mobile devices by Technicians means that information flows in real time; job information is recorded electronically during the event and is available to the client for review and approval on completion of the job.
They are now able to invoice daily as opposed to month end processing, which was one of their biggest pain points.
TimeTrak gives Metrowest flexibility through real time data capture and mobile connectivity for their whole team.
"Our Technicians spend less time in the office and more time in the field."
With big screens introduced into the office, these now show the location of their Technicians as they go through their daily schedules, making it easy to move Technicians and teams between jobs. As everything is now done in real time, Technicians receive any updates immediately via their mobile devices, with little or no interruption to their day.
As a service business, Metrowest closely monitor their labour utilisation to ensure they are always working with a minimum number of staff at the optimum rate.
The TimeTrak team created a customised labour utilisation report for them which indicates if they are operating effectively. It is also used as a guide to forecast the requirement for an increase in staff numbers to meet business growth.
TimeTrak allows their Technicians to be out on the road, rather than spending non-billable time in the office; with better mobility this allows the Technicians to be almost 100% on site, and allows them to maximise income and minimise overheads.
Technicians can be scheduled and re-scheduled depending on many factors at any time with little or no loss in productivity.
"TimeTrak has improved our time management capabilities exponentially."
TimeTrak has enabled Metrowest to essentially operate a virtual office where Technicians are connected and accessible to management for the duration of the work day without being physically present in the office.
Kerry Hanks
Metrowest
General Manager Business Services
http://​www.metrowest.com.au
Testimonials
"They do not hold you captive as far as restricting your access to knowledge about the software or the ability to design reports, checklists, etc. They are keen to help you expand your knowledge and use of TimeTrak."
Kerry Hanks, General Manager Business Services, Metrowest