Customer Portal
Enhance your customer service and streamline administrative tasks with TimeTrak. Our portal makes it easier for your customers to create, review, query and close jobs or tasks. This simplifies how your customers interact with your business.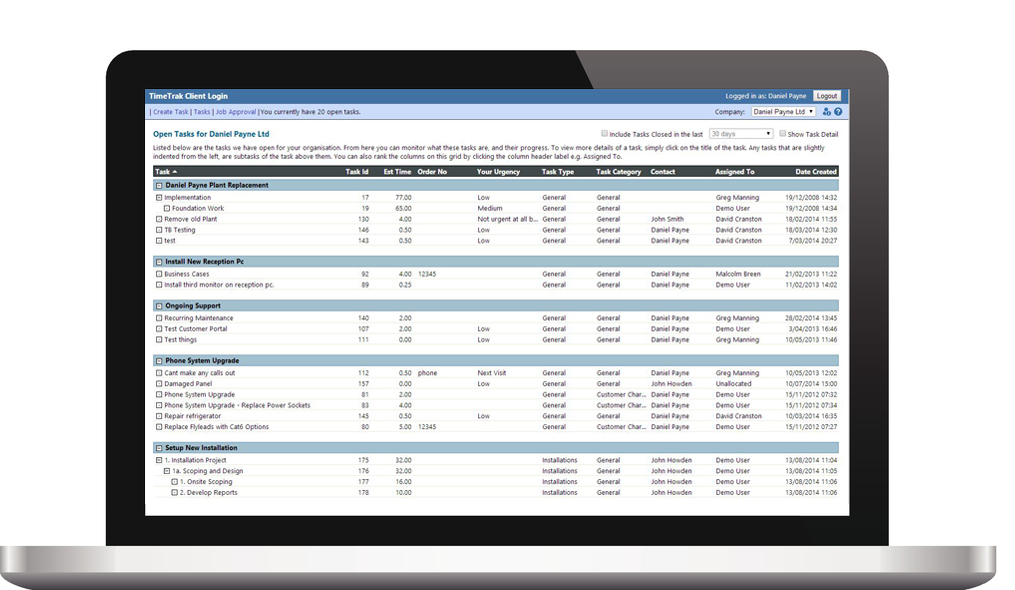 Add, view, query or close tasks
The customer portal is a centralised location for your customers to easily create, view, query and close jobs.
Range of visibility or access rules
With designated access, they are able to view important information, request quotes and edit their contact or site information. You are able to give different customer types different visibility rules, meaning you can control the type or amount of information your clients can view.
Industries
---
Customer Portal Products