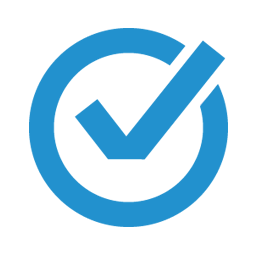 TimeTrak Mobile
Looking for a field service management software tool that goes with you?
Take the guessing out of field service management with our cloud-based software. This allows real-time sharing of information between staff, no matter their location, as well as streamlining time consuming tasks. TimeTrak helps you grow your business.
It's time to give your team the tools they need to manage their time, customers and resources no matter where they are. Our job management software empowers your team to do just that.
Take your business to the next level with TimeTrak Mobile.
Improving the way you communicate and care for your customers is easy with our cloud-based job management system. By providing proactive services and support, you can show your customers your care and stand out from the crowd.
Our solution will give you a clearer picture of your business to help you make better decisions for your business.
Optimise your mobile workforce with TimeTrak Mobile.
Using TimeTrak Mobile, you can streamline your processes from first contact, through to recurring appointments, time recording and billing.
Track field jobs
Track jobs out in the field to improve job management processes and how you communicate with your team and your clients.
Schedule your team
Manage and schedule your team based on their location so you can improve response times and how you manage your team.
Locate your staff or client premises
Get complete visibility of where your staff are so you can schedule appointments based on location or track your team's location.
From the office to the field
TimeTrak Mobile allows your team to keep accurate timesheets, and bill their time and any materials used. Your team will also have the ability to invoice the job and receive payment while still on site.
By using our job management solution, your office-based staff can make appointments, create jobs or tasks and track the whereabouts of your team. Your staff can use the mapping feature to locate other team members, client premises or map a route to their next job. This can be done all from a mobile device or from a desktop in the office.
TimeTrak Mobile is a versatile product that can be scaled to fit your business and will simplify the way you do business.
Benefits

Access anywhere
---
Generate reports based on jobs, clients, materials, assets or staff members. Keep up to date with what is going on in your company.

Accounting Integration
---
Time and materials will be synchronised with your ERP system, streamlining your billing process and saving you administrative time.

Easy to Use
---
You'll be up and running with little training thanks to our simple design and great features.

Accurate Job Information
---
Powerful job scheduling software that ensures the right person always turns up for the right job at the right time.

Locate vital information
---
Easily find product schematics, client building plans or troubleshooting documentation no matter where you are.

Team Collaboration
---
Get better team communication through our centralised hub. You can ask, answer, write, comment or search – all the information you need in one place.