ERP Job Transaction Report
Report Parameters:
JobNo: ID of the job you wish to view the report for.
Note: This is by default hidden allowing the report to be run directly from a job.
This report is not enabled by default but is available to be imported as per below: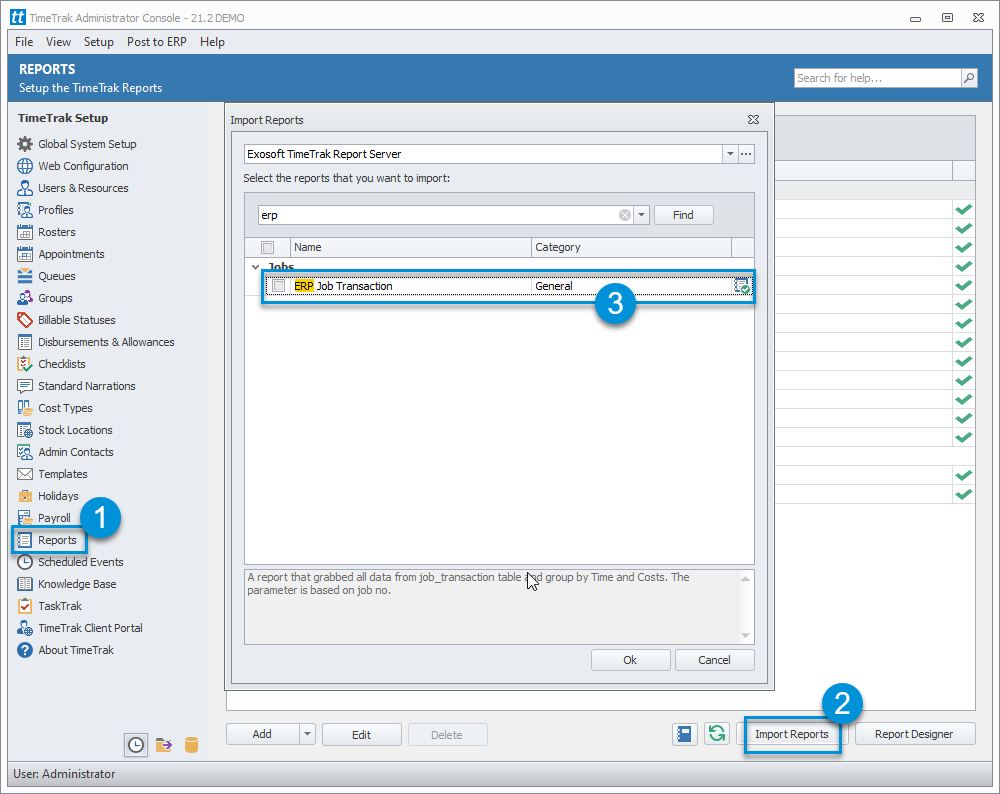 This is a useful report for MYOB Exo clients, who are just rolling out TimeTrak in order to see transactions already assigned to the job in Job Costing not available to be seen in TimeTrak.
As per below, the report displays both Time and Costs assigned in Job Costing along with their line status, cost and sell prices: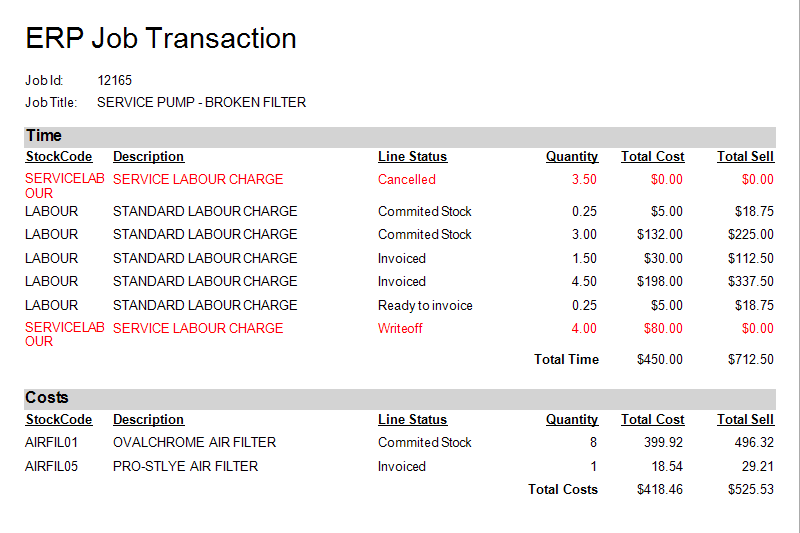 This report has been designed in the inbuilt TimeTrak Report Designer (not built into the website) meaning there is the ability to print the report as well as export the report to another file type including an Excel spreadsheet.

Reports designed in the inbuilt TimeTrak report designer can be customised to meet your requirements – you can discuss this with the TimeTrak support team: support@timetrak.co.nz
These reports can also be setup as scheduled events and emailed to specified email addresses on a scheduled basis as per below: https://timetrak.co.nz/blog/category/whitepaper-scheduled-events/