Job Task Management
Report Parameters:
This report is only available to run via the Tasks > Report tab.
Client: Search and select the applicable client.
Job: By default only the first 100 jobs display, you can include closed jobs by enabling this.
There is an option to select All jobs, or select multiple jobs to run the report for by holding down the Ctrl key and clicking the jobs you wish to run the report for before clicking Generate Report.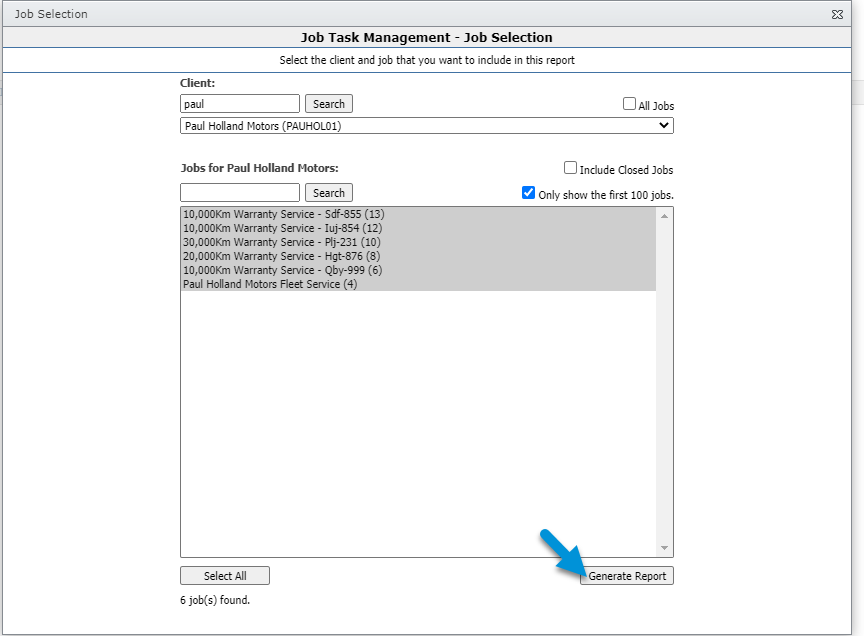 This is a legacy report written into the TimeTrak website which is unable to be adjusted.
This report has the ability to export to other file types, clicking the columns will order the data accordingly.
This is an interactive report where the tasks can be opened by clicking the task icon to the far right.
Parent/ Child tasks can also be expanded and collapsed.
All tasks or selected tasks can be selected then on right click "Update Selected Items", allowing users to bulk update tasks: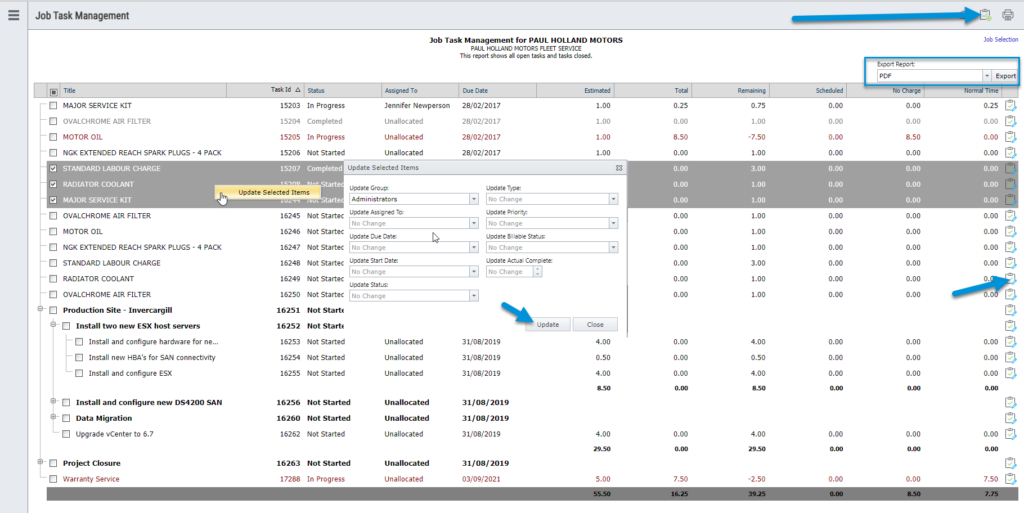 Previously this was the only method to manage multiple tasks at once, this process was improved in version 19.3 where the ability to select multiple tasks from the task or job grid and update these via right click functionality was added.