Payroll Export Advance
Report Parameters:
Group: All groups or select multiple group(s)
Users: All users from the selected group(s) or select multiple users
Start Date: Date you would like to run the report from
End Date: Date you would like to run the report until
This is a standard payroll report for MYOB Advanced user. This report will show time entered for the user selected and under the date range.
This report is suitable to be exported as spreadsheet format so the user can process it further for dedicated payroll software.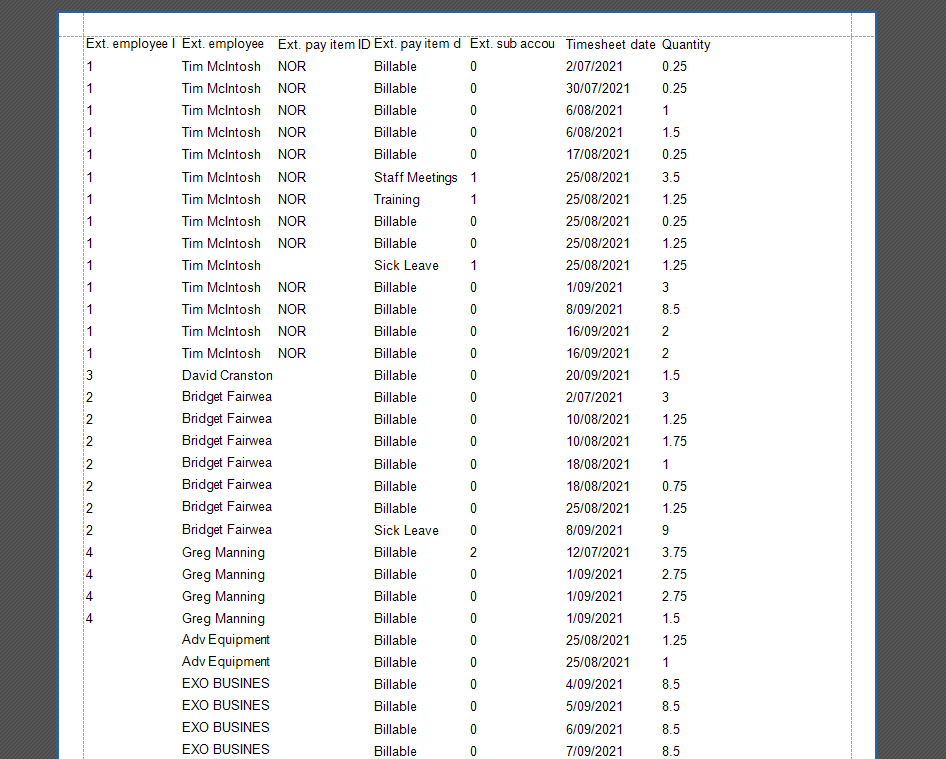 The report is customisable and please consult to your TimeTrak consultant for your requirement.
Note: This report has been designed in the inbuilt TimeTrak Report Designer (not built into the website) meaning once the report parameters have been submitted there is the ability to print the report as well as export the report to another file type including an excel spreadsheet.

Reports designed in the inbuilt TimeTrak report designer can be customised to meet your requirements – you can discuss this with the TimeTrak support team: support@timetrak.co.nz
These reports can also be setup as scheduled events and emailed to specified email addresses on a scheduled basis as per below:
https://timetrak.co.nz/blog/category/whitepaper-scheduled-events/