Average Time To Create Time Entries
Report Parameters:
Group: All groups or select a single group.
Start Date: Date you would like to run the report from.
End Date: Date you would like to run the report until.
Note: This report can needs to be for a date range in the past.
This report displays the average time it takes users to record a time entry after the work has been completed for the selected date range based on the start time of the time entry and the creation date/time.
This report excludes non-productive time entries and time entries that were created in the future.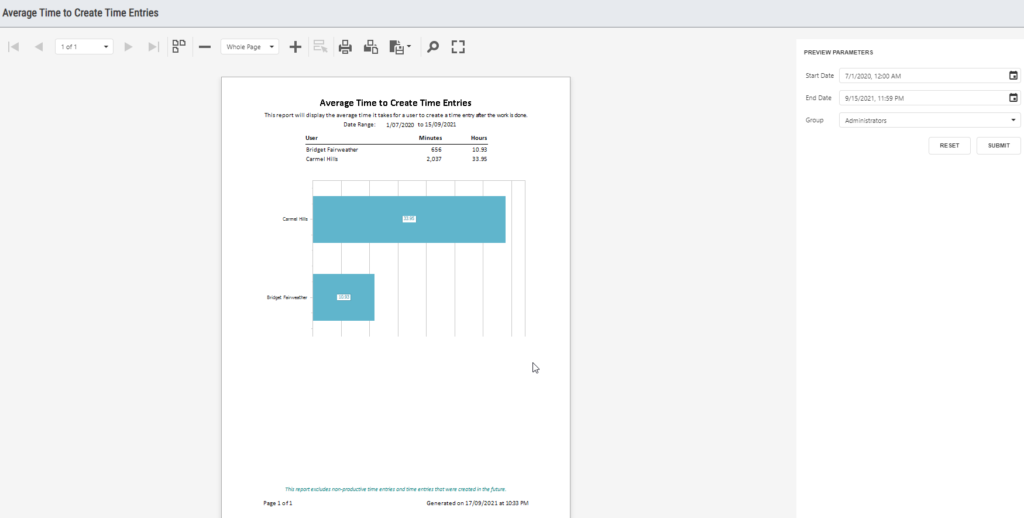 This report has been designed in the inbuilt TimeTrak Report Designer (not built into the website) meaning once the report parameters have been submitted, there is the ability to print the report as well as export the report to another file type including an excel spreadsheet.

This report is not enabled by default but is available to be imported as per below: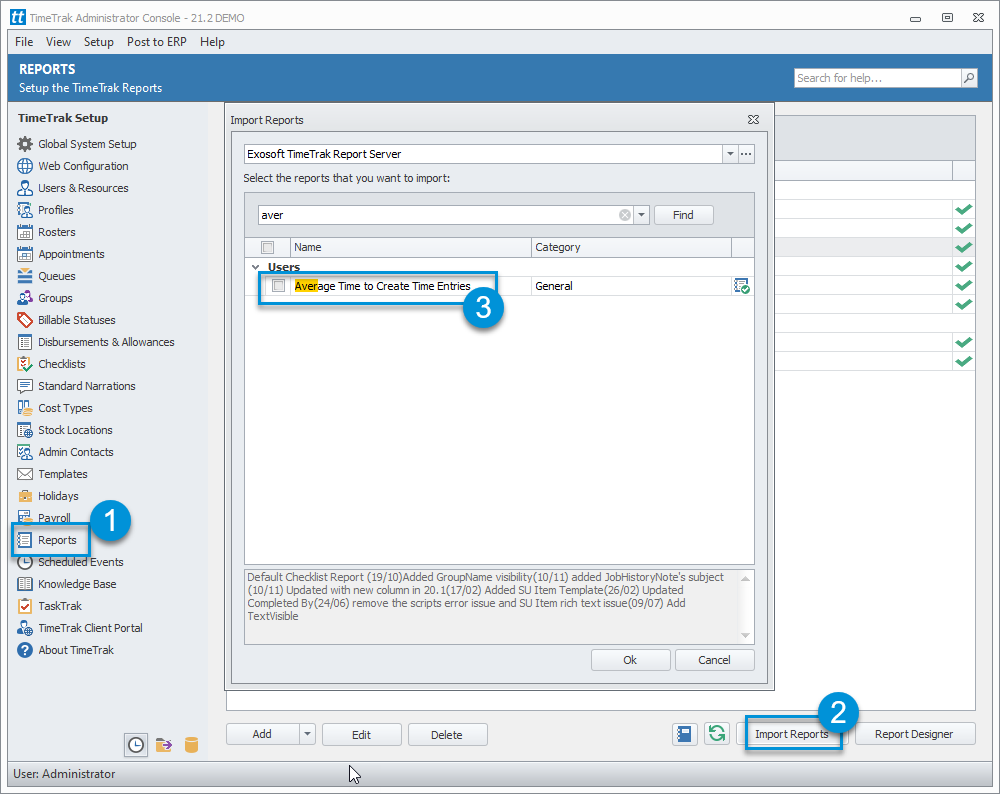 This can be a report tool should you wish time recording to be included in company KPIs and measure who records time on timely basis.
Reports designed in the inbuilt TimeTrak Report Designer can be customised to meet your requirements – you can discuss this with the TimeTrak support team: support@timetrak.co.nz
These reports can also be setup as scheduled events and emailed to specified email addresses on a scheduled basis as per this whitepaper: https://timetrak.co.nz/blog/category/whitepaper-scheduled-events/