Opportunity Quote
Report Parameters:
OpportunityId: ID of the opportunity you wish to view the report for.
Note: This is by default hidden allowing the report to be run directly from a job.
This report is not enabled by default but is available to be imported as per below: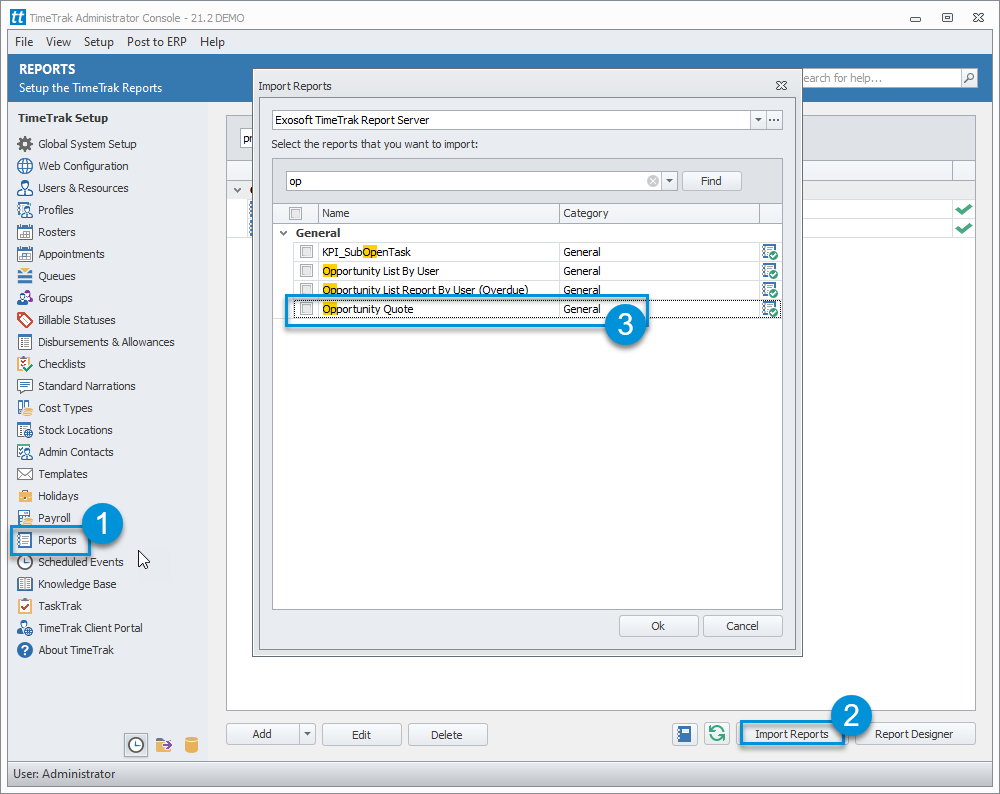 The ability to add prospects and opportunities to MYOB Exo's CRM module was added to TimeTrak mobile from version 4.0 as per here: https://timetrak.co.nz/blog/category/crm-features-in-timetrak-mobile/
This report can be run directly from an opportunity in TimeTrak Mobile only depending on users permissions.
As per below it displays the opportunity title, and opportunity quote line details: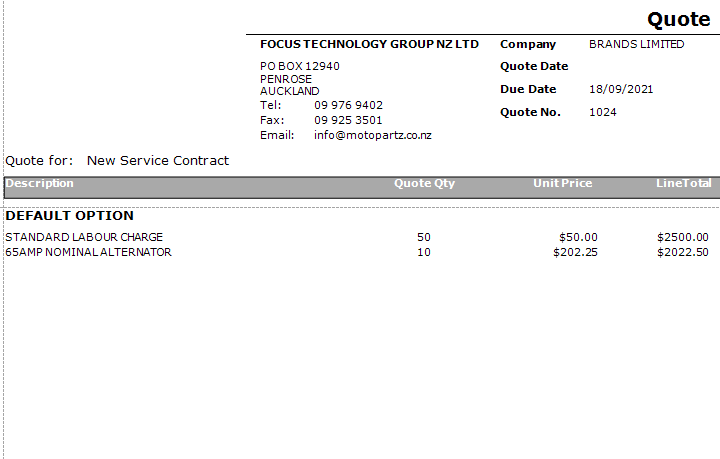 This report has been designed in the inbuilt TimeTrak Report Designer meaning it can be customised to include company logos and meet your requirements – you can discuss this with the TimeTrak support team: support@timetrak.co.nz