Ability to See Inactive Serviceable Units and Reactivate these on Assignment in TimeTrak Professional
August 9, 2021 General,Product Tips,
In TimeTrak Professional from version 20.1.7, there is now the ability to easily identify inactive Serviceable Units within the Serviceable Unit grids.
If users are assigned to a Profile which has the ability to "Delete Serviceable Units" as per below:
Users have the ability to see inactive units and make units inactive/active.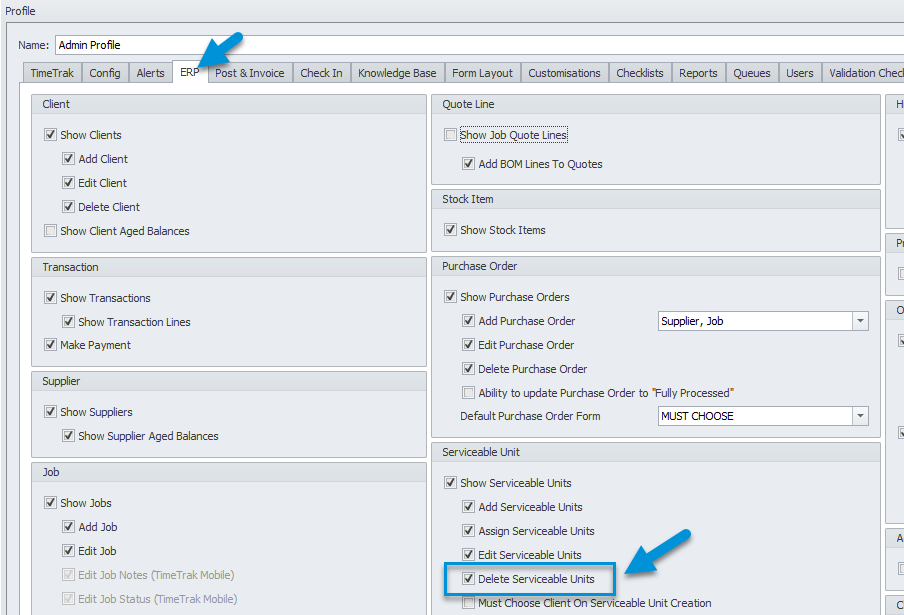 With this profile setting enabled, the "Include Inactive" tick box will be available within TimeTrak Professional across all Serviceable Unit grids.
When "Include Inactive" is enabled, inactive units will also be displayed and formatted in grey italic text making it easy for users to identify those that are inactive, as per the below example.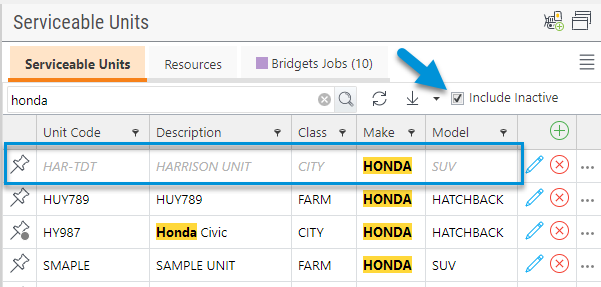 The Include Inactive functionality flows through to the Serviceable Unit grid against a client, as per below;

As well as the 'Assign Serviceable Unit' grid against both a client and a job.


Continuing with this functionality, when users assign an Inactive Serviceable Unit to a client or job, the status of the Inactive Serviceable Unit will automatically be updated to 'Active'.
A working example of this could be that a unit was actively serviced for the client but is no longer.
However, if they wish to log a service call for the unit it will need to be made active again.
To reduce the amount of steps users need to go through to do this, if the user has access to inactive units and assigns an inactive unit, as per below: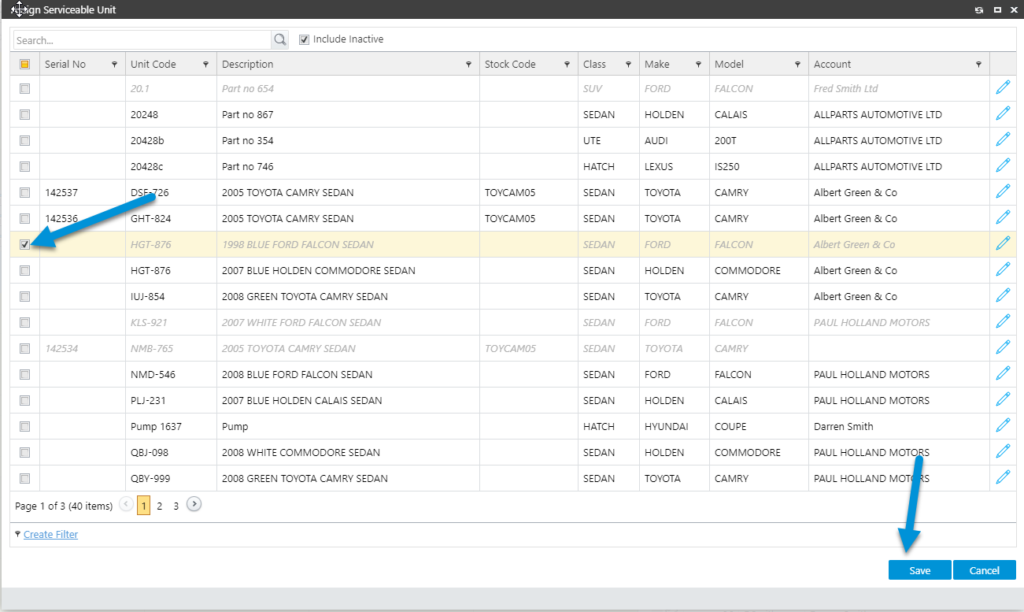 The 'Inactive Serviceable Unit' will appear against the Client in an 'Active' Status;