Add ability to hide the "Logout" widget on the home screen in Mobile
August 19, 2021 General,Product Tips,
In version 19.1 PIN logins were introduced – find out more here.
Environments that are using PIN login on their own device often find it confusing when the login option is on the Mobile home screen directly below the lock icon and accidently click "logout" instead of the Lock to lock their session where they are then required to enter their username and password instead of just their PIN to access TimeTrak again.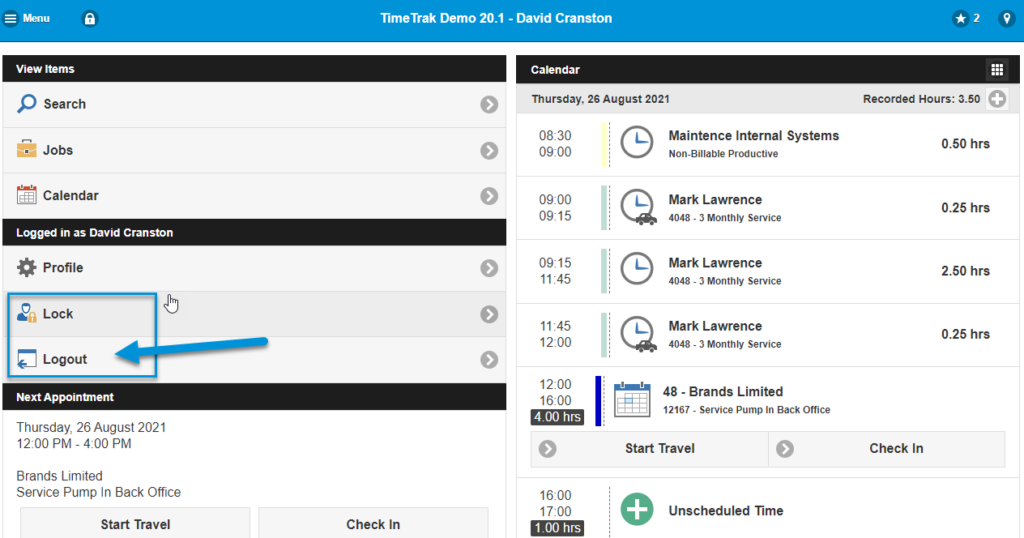 From version 20.1.12 onwards, users have the ability to disable the "logout" option displaying on their Mobile home screen.
Users must have the profile setting "Edit Mobile Home Screen Configuration" enabled on their profile, as per below: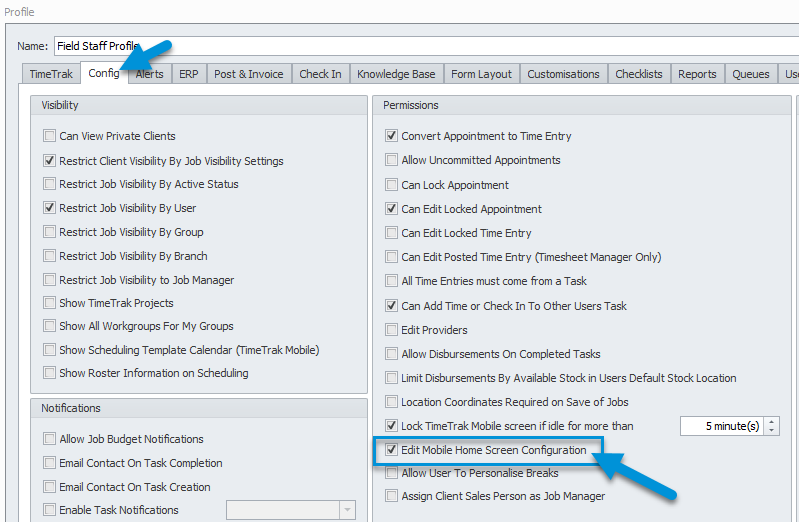 Where they can select "Profile" from the home screen: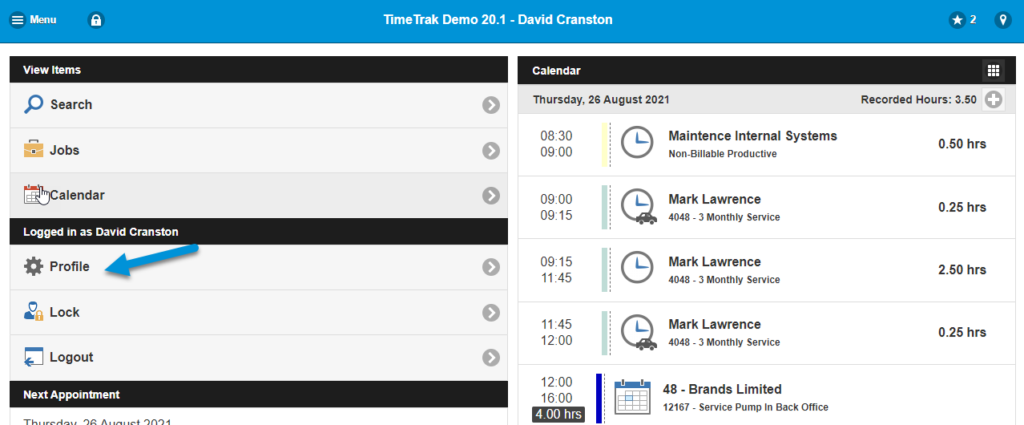 Scroll down and de-select the "Logout" option before selecting "Return to Home Screen":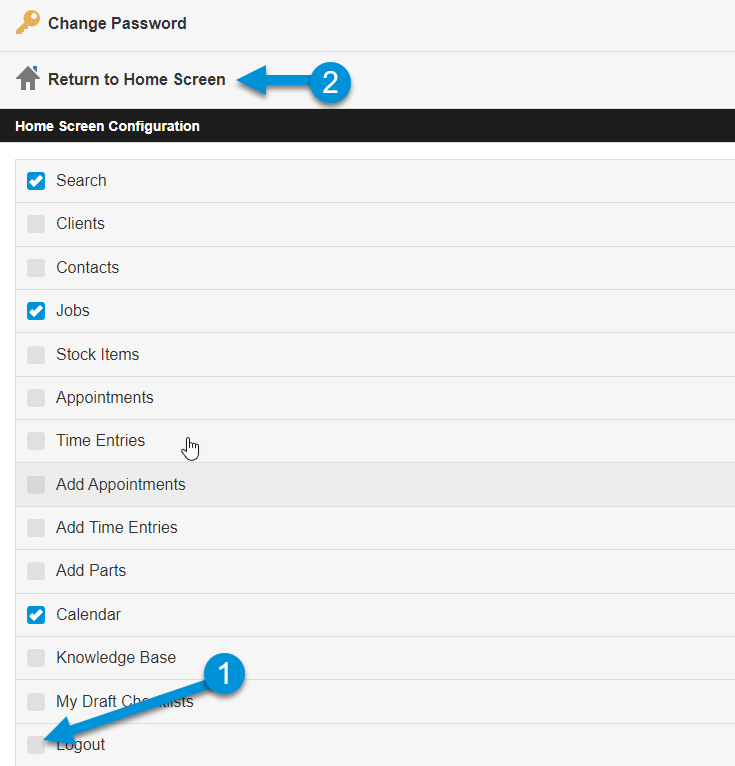 The Logout option no longer appears on the home screen in Mobile for the logged in user as per below. To Logout users can then select Menu, Logout: