Agreed Price Value In TimeTrak Professional
August 11, 2021 General,Product Tips,
In TimeTrak version 19.2, there was the added ability to Invoice jobs via TimeTrak Professional.
As part of invoicing within TimeTrak, there are two methods for variance behaviour: Pro Rata or Variance Stock Code.
These options are covered in the Invoicing from TimeTrak Professional Whitepaper.
In many businesses the project manager, branch manager or supervisor would be making the decision on the amount to be invoiced against the job but often not the one to invoice it as it may be double checked by admin who generate the invoices.
In these instances, users would often need the ability to update the value to be billed against the job.
From TimeTrak version 20.1 onwards, this is now possible on Posting from Professional instead of previous versions (19.2 and 19.3), where this was only possible with the Post and Invoice function.
The variance (over or under value) between the Actual and Agreed value behaves differently depending on what is set as the Invoice Variance Behaviour.
If this is set to: "Variance Stock Code" as per below.
The variance will be coded to the single stock code specified against "Invoice Variance Stock Code"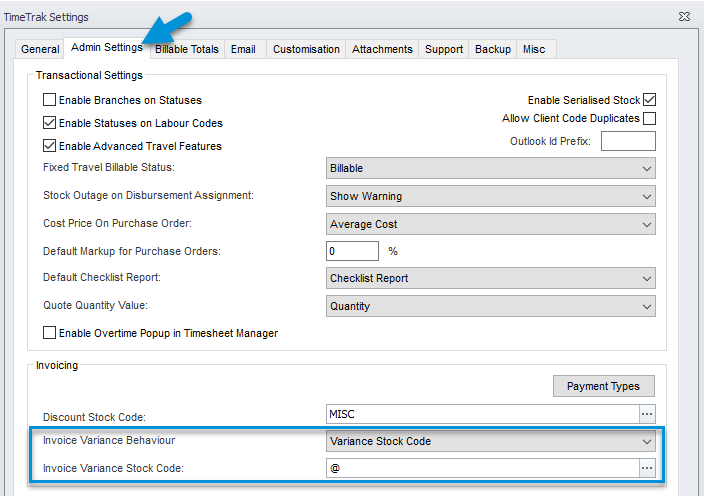 If this is set to: "Pro Rata", as per below, the variance will be spread across lines on the job already posted but still sitting as WIP or Ready to Invoice, as well as the transactions being posted.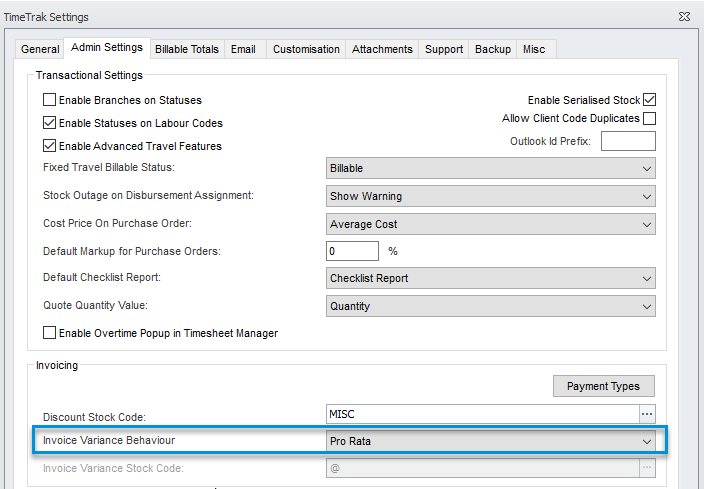 To enable this functionality, users must have "Enable Post Job" and "Show Agreed Price Total" enabled on their profile as per below: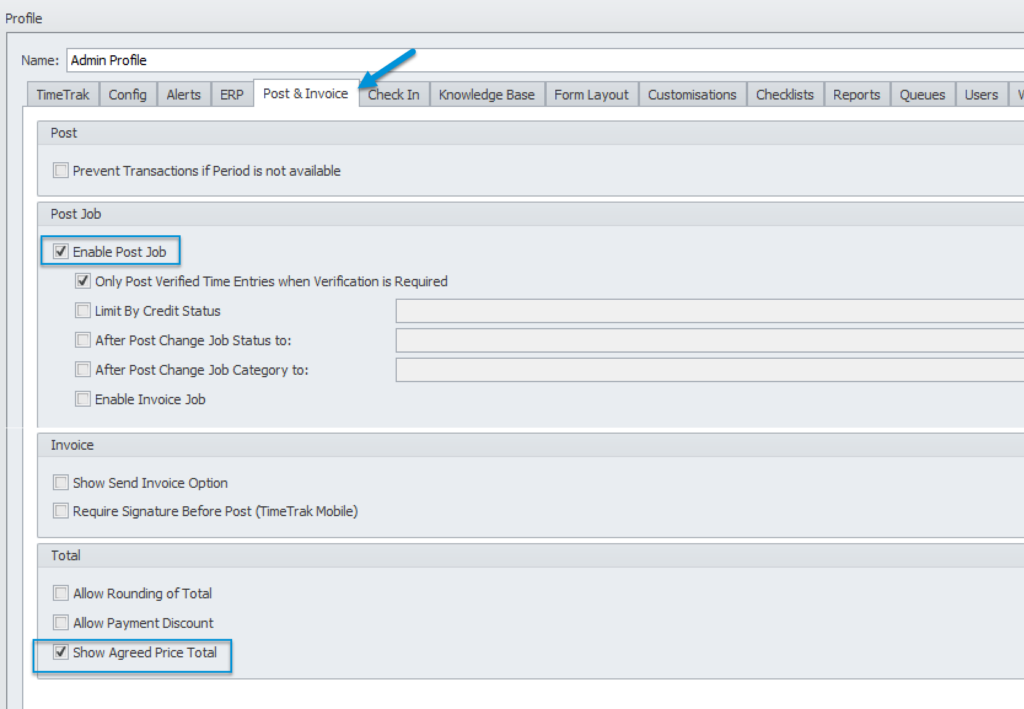 In TimeTrak Professional on the posting screen, Actual will be the default setting.
Actual Total displays the total of all Work in Progress and Ready to Invoice transactions already on the job in the ERP system as well as those which are sitting in TimeTrak (Unposted):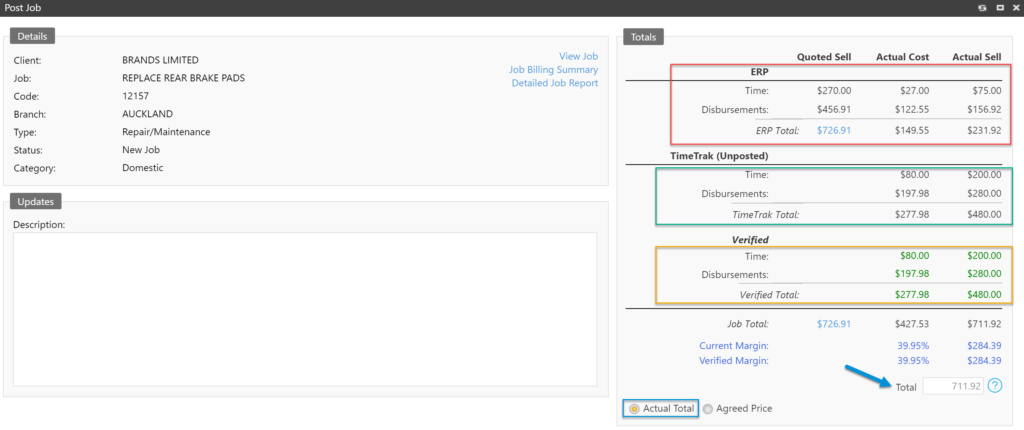 If the job has been quoted, users have the ability to click the quoted sell Total which will populate the Total with the quoted sell price and change the method to Agreed Price.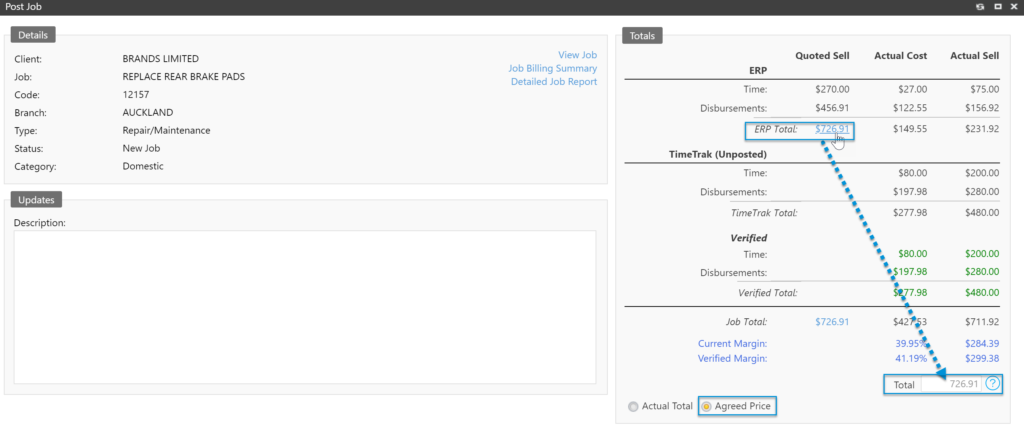 Users also have the ability to manually enter the value they wish the transactions to total to by clicking "Agreed Price" typing the value in the Total field and clicking "Post Job":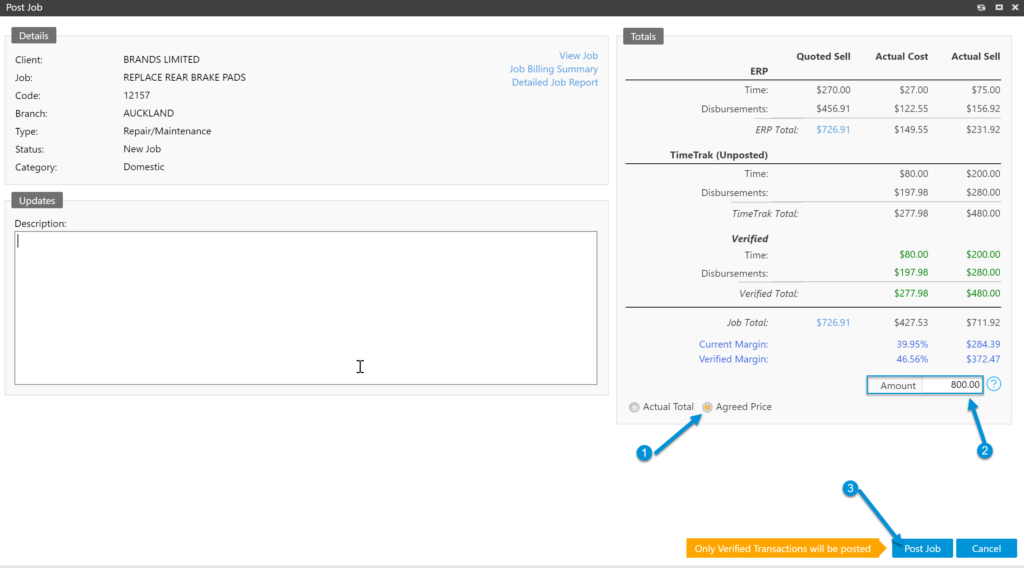 On review of the job, all transactions that were already in the ERP system that were either WIP or Ready to Invoice as well as the WIP or Ready to Invoice transactions posted from TimeTrak now add to the value specified in the amount field.
All of these transactions have also been updated to "Ready To Invoice", to allow admin staff to process the job invoices quickly.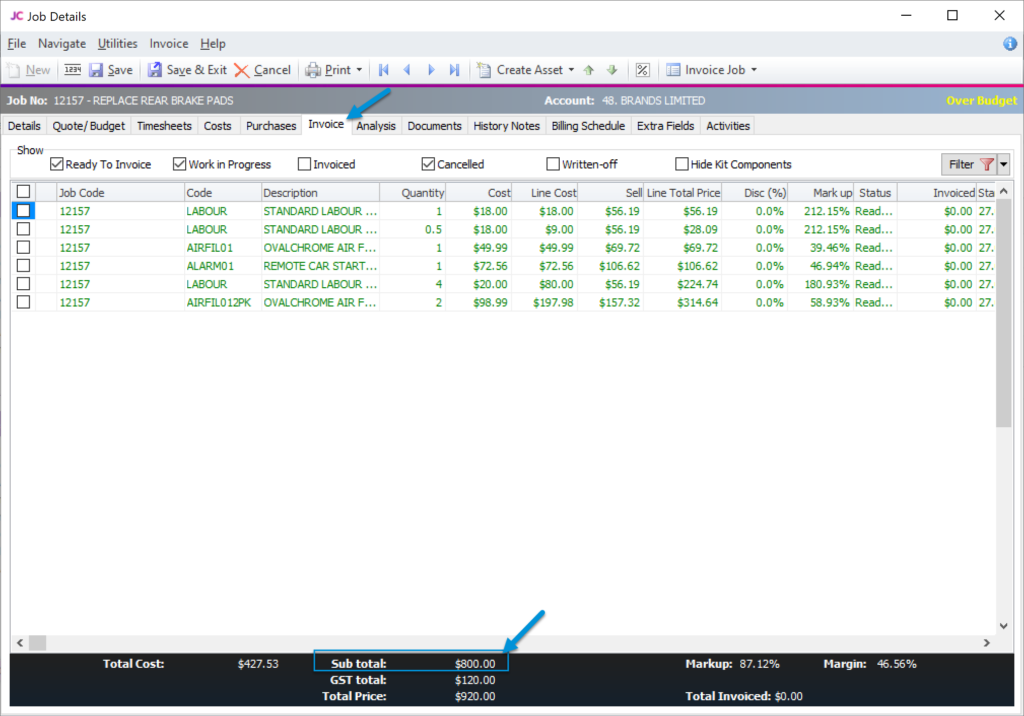 Enhancing this feature even further, in 21.1, an additional profile setting: "Only Post Verified Time Entries when Verification is Required" was added so that only verified entries will be posted and any unverified entries will stay in TimeTrak unposted.
For more information on this click here