Capturing Travel Time in TimeTrak Mobile
July 4, 2016 General,Product Tips,
Do you capture your staff travel time accurately? Could you improve your service if your Service Coordinator knew what job was being completed and when? TimeTrak Mobile allows users to capture their travel time accurately and record this against the job.
Greg is a Mobile user and has an appointment booked in his calendar, when he starts travelling to the job he simply presses 'Start Travel' against the appointment which records his travel time to the job.
There is also a 'Check In' option, which checks you into the job directly and does not record any travel time. (This is perfect if you have two jobs for the same client on the same premises.)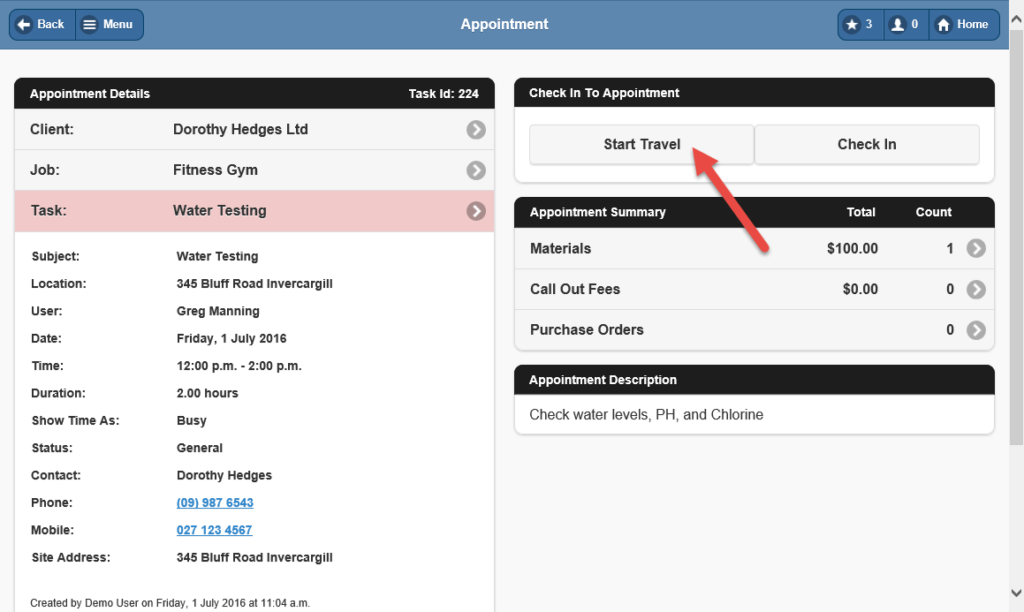 Within TimeTrak Professional, the Service Coordinator is able to tell that Greg is travelling to this job an orange truck appears in the left hand corner of the appointment, as per below: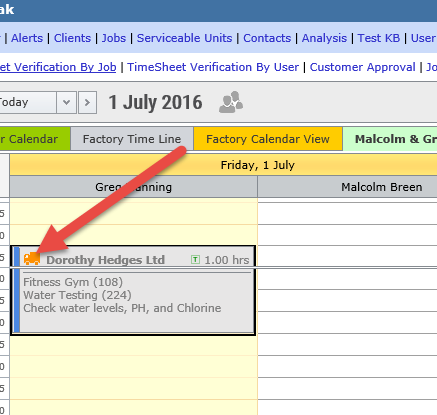 Once Greg has arrived at the destination, he simply clicks 'Arrived at Destination'. While he is recording travel time, he is still able to view details about the job or the client prior to starting work.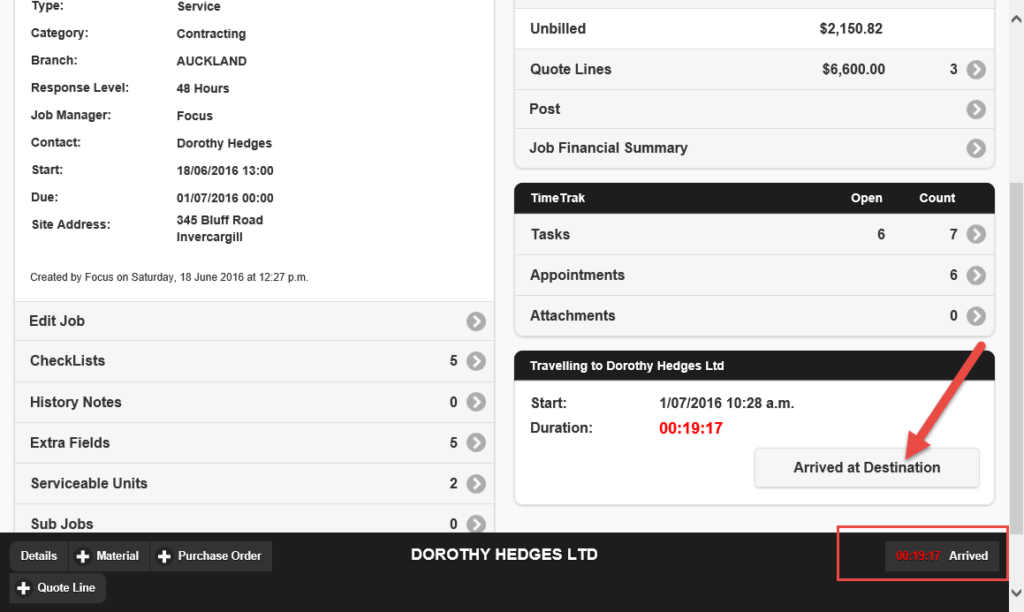 Greg is now required to 'Save' his travel time entry (which he can amend, if required).
If it is unusual for your Mobile users to amend travel time, we can automate this process so there is no need to save a 'travel time entry' this will be done automatically when the user clicks 'Arrived at Destination'.
Back in Professional, the Service Coordinator can see that Greg is checked into the job as a green house appears in the top left hand corner of the appointment. We can also see that his travel time entry has been recorded.
If your company would like to record travel time but not on-charge this to your customers, this can be done by setting up a TimeTrak billable status against the travel time and default it to "No Charge" or "Write Off".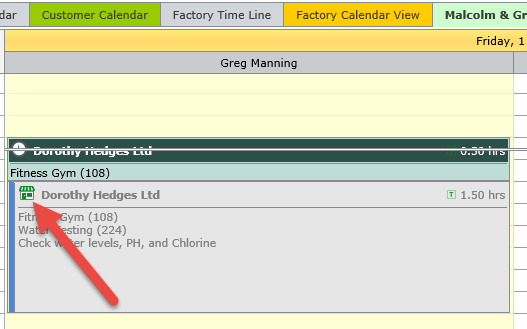 Please note 'travel time' can be recorded against the same standard labour stockcode assigned to the user or a separate travel stockcode can be used and assigned against the user in the TimeTrak Admin Console, as per below.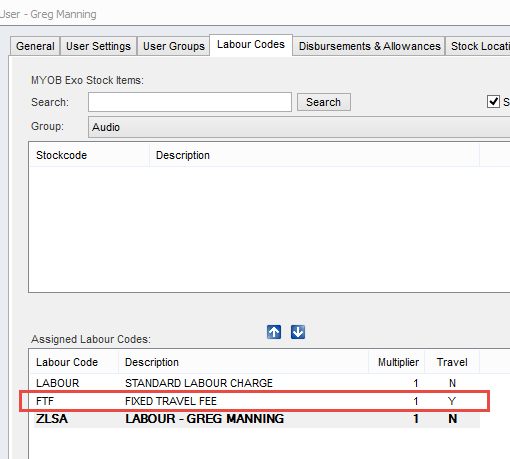 If, for some reason, Greg needs to leave the job before he has completed the work, for example he is going to have lunch he can click 'Suspend'.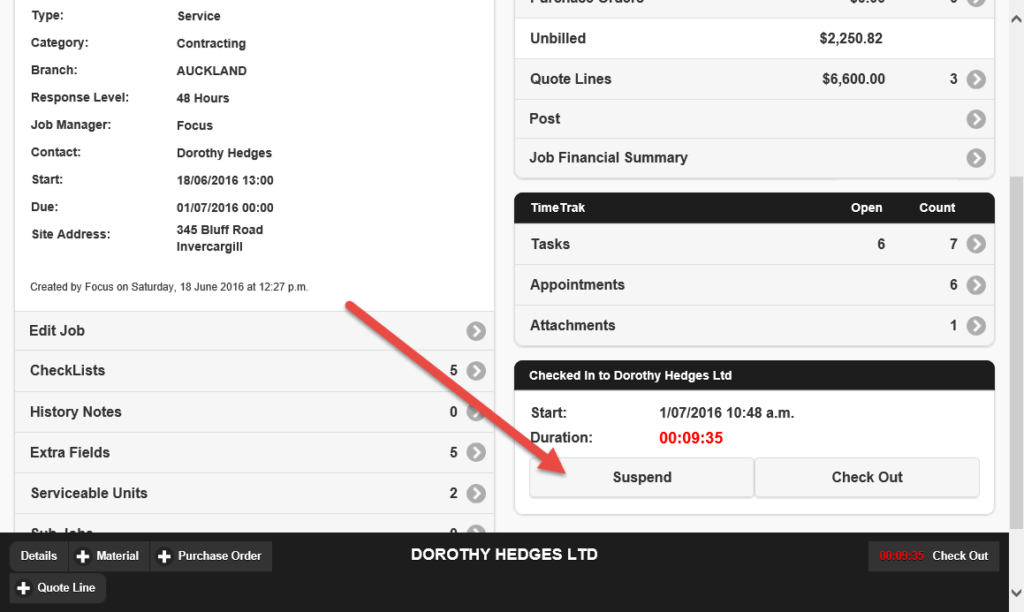 He will still be required to enter his time entry for the time he was onsite
An appointment for the remaining time will automatically be created, in this case originally it was a two hour appointment, 15 minutes for travel time, and 30 minutes for work completed an appointment for the remaining 1.25 hours work has been created automatically.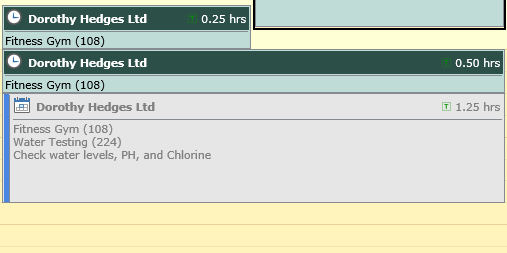 When Greg is able to complete the work, he can simply check back in to the job, complete the work and enter his time entry.
In TimeTrak version 3.2.30, we now have the option to 'Start Travelling Home' to capture the travel time returning home from a job. This option is only visible when you have checked into your last appointment of the day.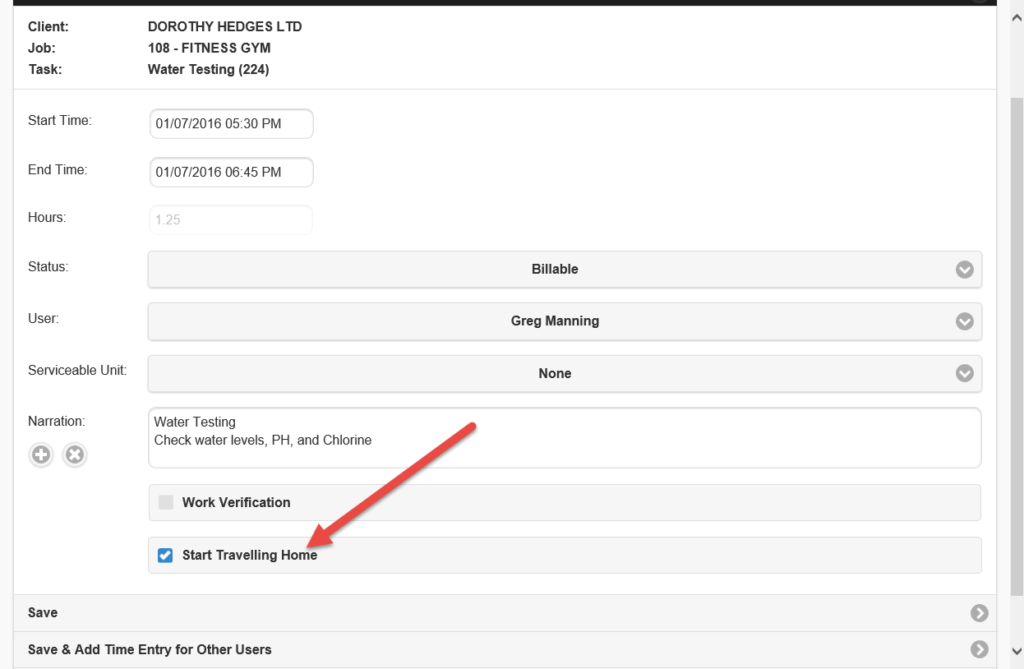 When you have arrived home, simply click the 'Arrived Home' button and complete your final travel time entry.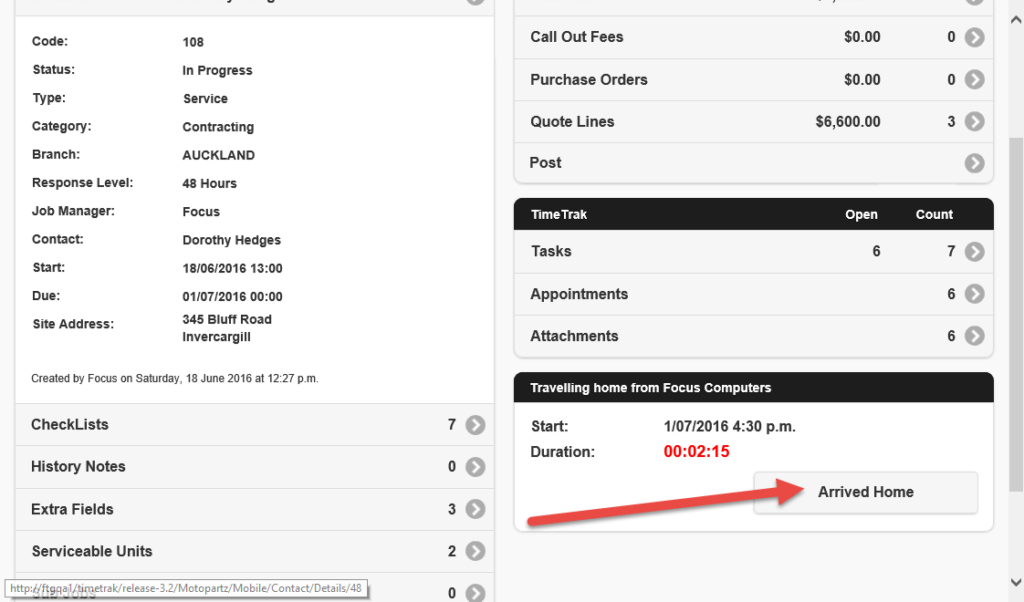 This now shows in Professional, as per below, with two 'travel' time entries as well as two labour time entry's since we suspended the work while Greg went to lunch: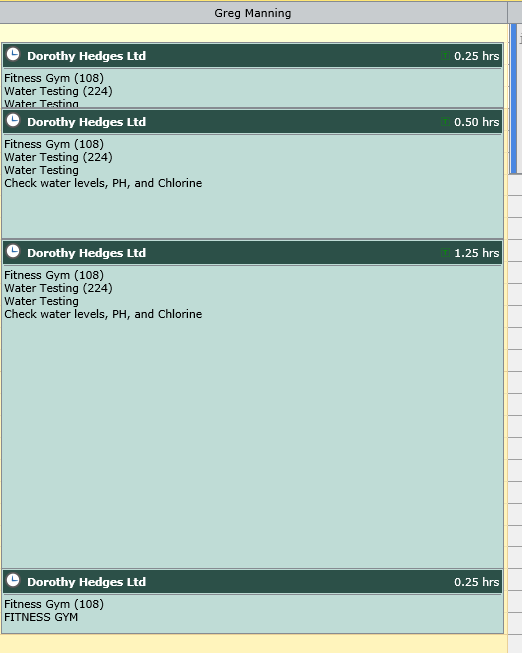 If you have any further questions please contact the TimeTrak team via email: support@timetrak.co.nz or phone NZ: 0800 12 00 99 AU: 1800 60 80 77