'Clock on' in TimeTrak Mobile
November 23, 2016 General,Product Tips,
Would you like the ability for your Mobile users to 'clock on' and 'Clock Off' to capture their work day?
This is now possible in TimeTrak Mobile from version 3.2.40.
Mobile users will still check in to jobs to save time and disbursements against jobs they worked on during the day as usual but with the Clock On feature, the rest of their time can automatically populate with a specified non-billable productive code when they clock out for the day.
Please talk to your TimeTrak Consultant to enable this.
Once enabled, the Profile setting is visible, Enable Clock On and set the 'down time':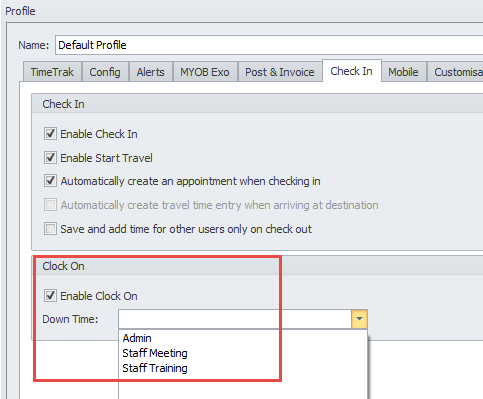 When users log-in to TimeTrak Mobile, they are prompted to 'Clock On' and they can add a clock on note as well as clock on all workgroup users if working in a workgroup team.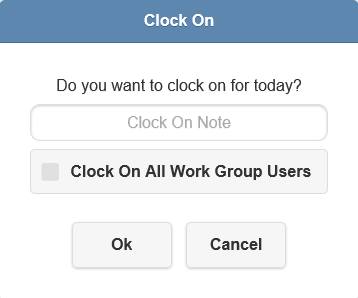 When logging out of TimeTrak Mobile the user will be asked if they would like to Clock Out, again they can give a reason, and if they belong to a work group they can Clock Out team members.
If you have any further questions please contact the TimeTrak team via email: support@timetrak.co.nz or phone NZ: 0800 12 00 99 AU: 1800 60 80 77