Consume Multiple Quotes Lines in TimeTrak Mobile
October 1, 2019 General,Product Tips,
Did you know that in TimeTrak 19.2 mobile users can add multiple disbursements from quote lines to a job?
This ability is displayed in Mobile if the users' profile has Show Job Quote Lines and Consume Quote Line Quantities enabled as per the below screen.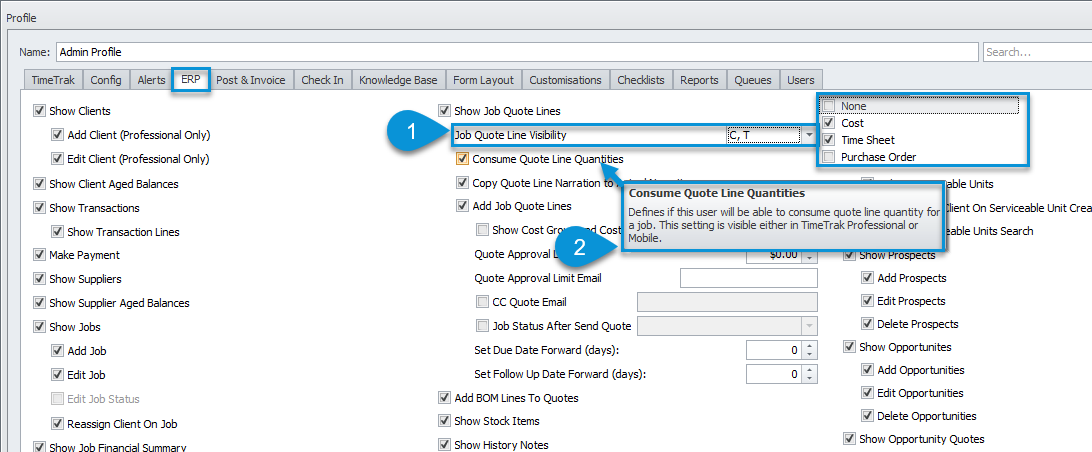 Navigate through a job to disbursement form in TimeTrak Mobile to add multiple disbursements from a quote line.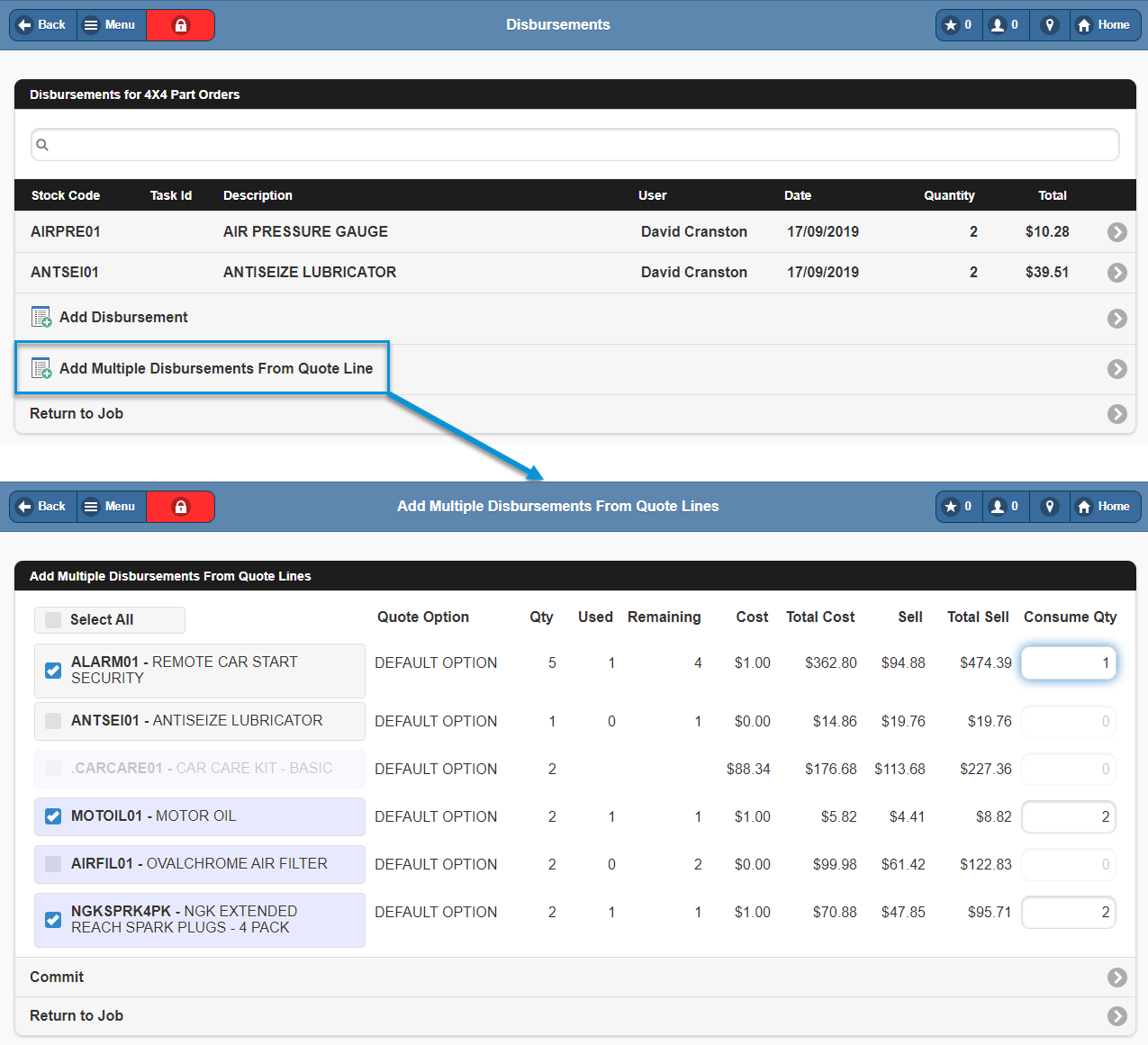 As per below, multiple quote lines can be consumed at once.
The quantity which is consumed can also be altered and components from BOM quote lines can also be consumed via this screen.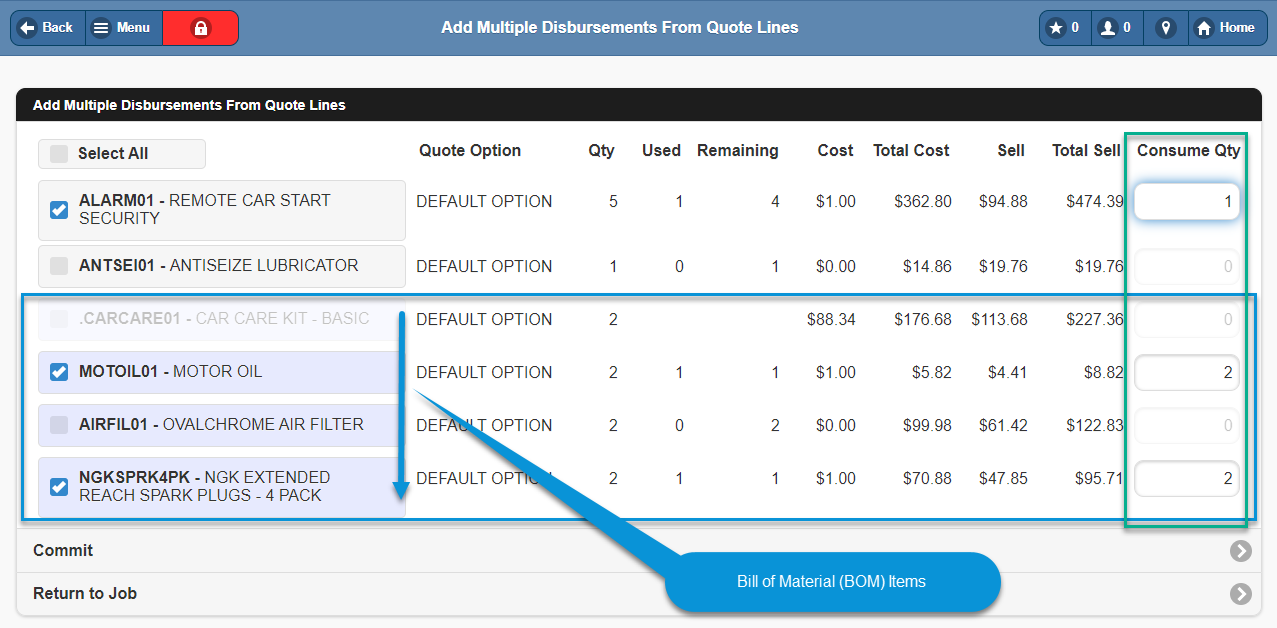 This is a helpful feature for those businesses who add quote lines to jobs based on what items they think will be required.
This allows Mobile users to quickly and efficiently add the items that were actually used against the job.
For more details about Job quoting and Bill of Material in TimeTrak is available Job Quoting in TimeTrak 4.0 and Bill of Materials in TimeTrak 4.0.
If you have any further questions, please contact the Exosoft team via email: support@timetrak.net.nz or phone NZ: 0800 12 00 99 AU: 1800 60 80 77