Create a time entry or appointment over multiple work days
December 8, 2017 General,Product Tips,
In TimeTrak 4, there is now the ability to create time entries or appointments over multiple work days against a single job, task or leave type.
This is done within the time entry or appointment screen by selecting "Fill Day"

Once Fill Day is selected "Split Over Time Entries" and "Split Over Breaks" will be also selected by default.
You are then able to select the time entry or appointment end date instead of end time.

As per below this has completed three days of annual leave for Bridget.
8:30am – 12pm then 1pm – 5pm as she has breaks setup from 12-1pm which the time entry has split across.
The time that is entered for the day comes from the roster class specified against the user in the TimeTrak Admin Console.

This Roster Class states the user's start and end time as well as their daily minimum work hours which is what is recorded when using the fill day option in TimeTrak.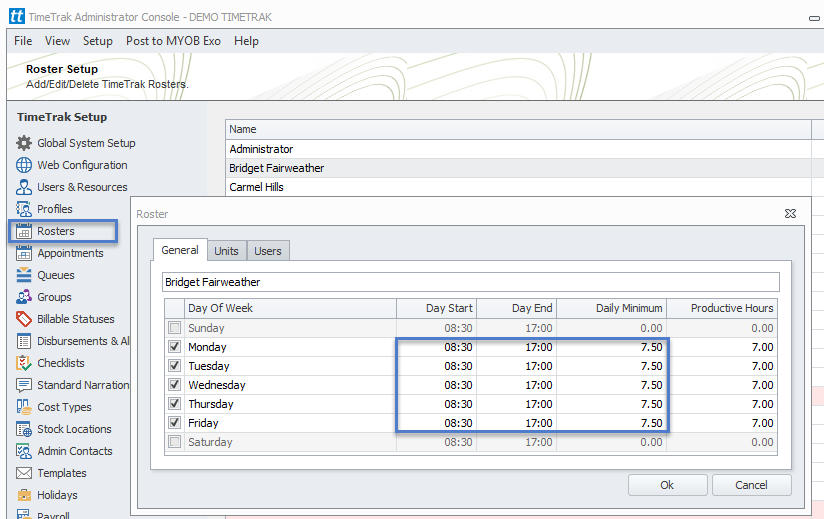 The Fill Day and Fill Gaps option as per below may need to be enabled against the user's profile under the form layout option tab.
Ensure both these fields are set to either Always or Toggle.

If you have any further questions please contact the TimeTrak team via email: support@timetrak.co.nz or phone NZ: 0800 12 00 99 AU: 1800 60 80 77