Custom Fields can displayed in Professional Posting Screen
August 16, 2021 General,Product Tips,
In TimeTrak Professional from version 20.1.6, there is now the ability to display 'Job Custom Fields' on the Posting Screen.
Many TimeTrak customers have Custom Fields enabled against Jobs. 
Now from the Post Screen we have added the ability for users to be able to see selected Custom Fields to assist with the posting process.
The set up is completed through TimeTrak Admin Console. Select;
Global System Setup
Modify Settings
Customisation
Custom Fields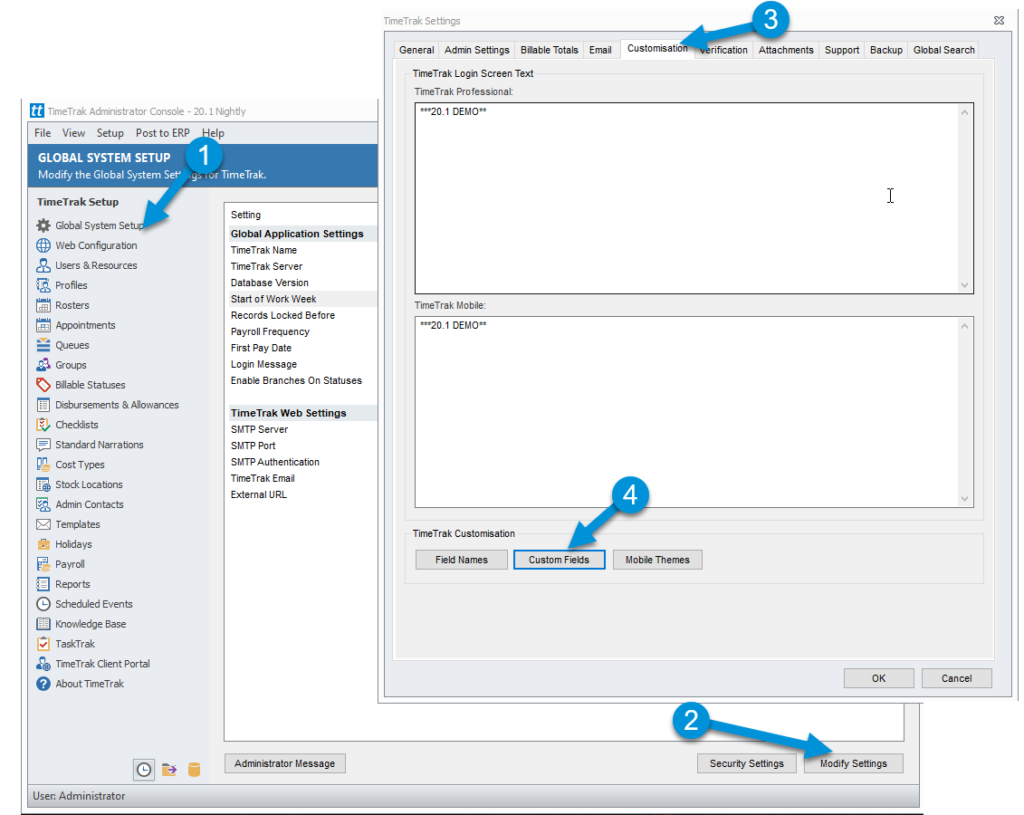 Either select one of the existing Custom Fields from 'Job' or choose 'Add' to create a new one.
In this example, the existing 'Actual' Custom Field is selected (single click and 'Edit' or double click);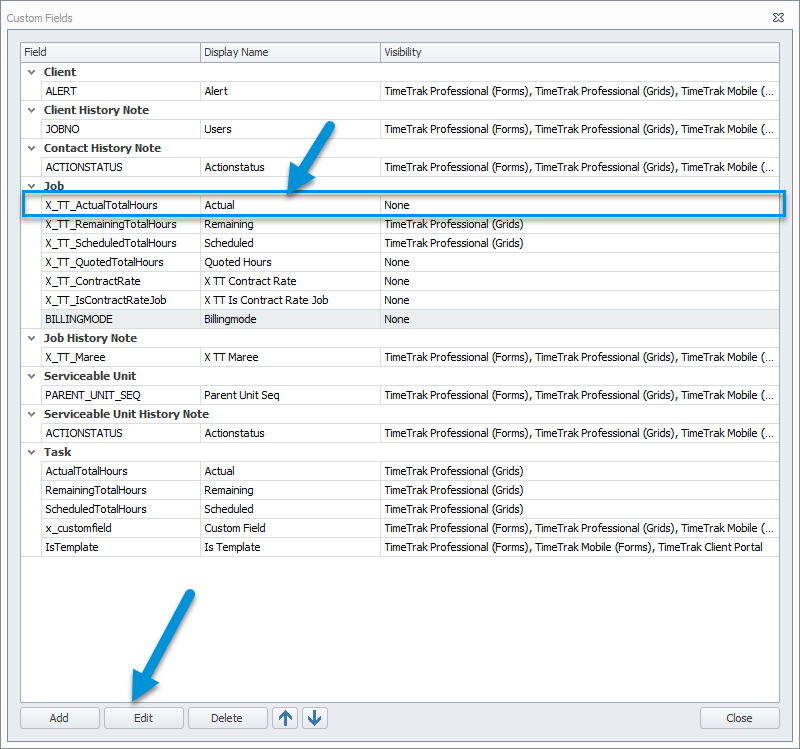 From the Custom Field window, select the down arrow against the 'Visibility' field, choose 'TimeTrak Professional (Post Form)'.
Make sure the other relevant Visibility settings are applied e.g. 'TimeTrak Professional and Mobile Forms) if applicable.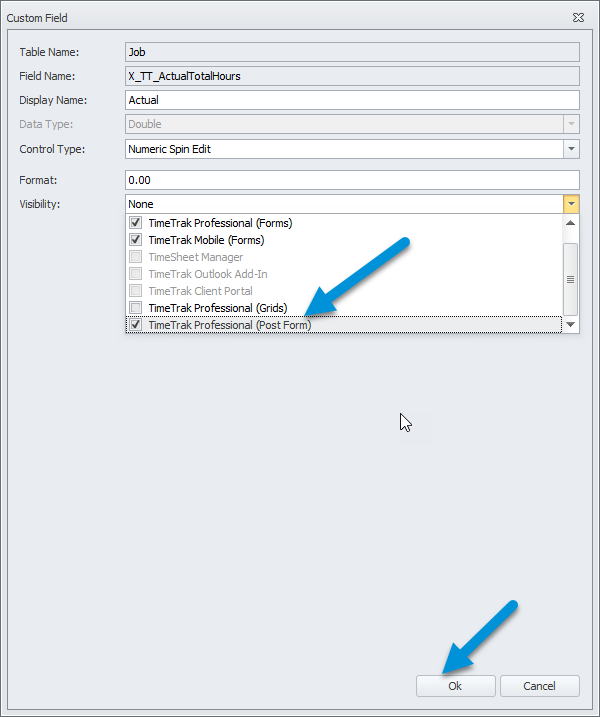 Complete the saving process.
Following a refresh of TimeTrak, the next time a Post is completed the 'Custom Field' which displays against the 'Job':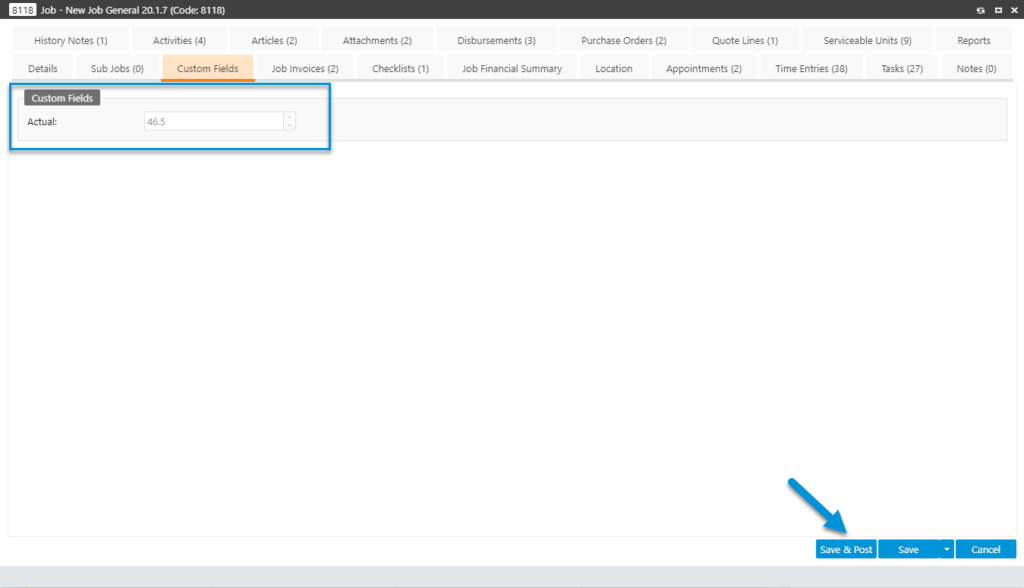 Will now display on the Posting Screen;