Cut and paste appointments in TimeTrak Professional
June 23, 2017 General,Product Tips,
Need to re-assign an appointment quickly? In TimeTrak Professional, there is the ability to cut and paste appointments between calendars in particular pop out calendars where you do not have the ability to drag the appointment against another user in a work group tab.
Right click on the appointment you wish to re-assign and select "Cut" as per below: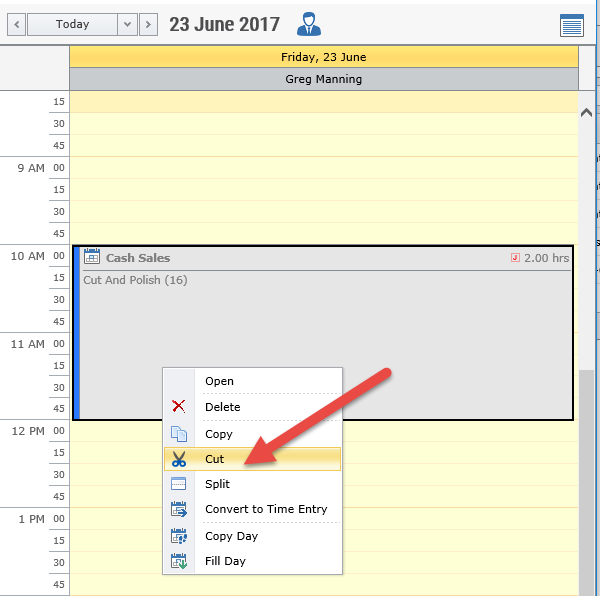 Then in the user's calendar that you wish to move the appointment to;
Select the period of time you wish for the appointment to be completed and right click "Paste appointment", as per below: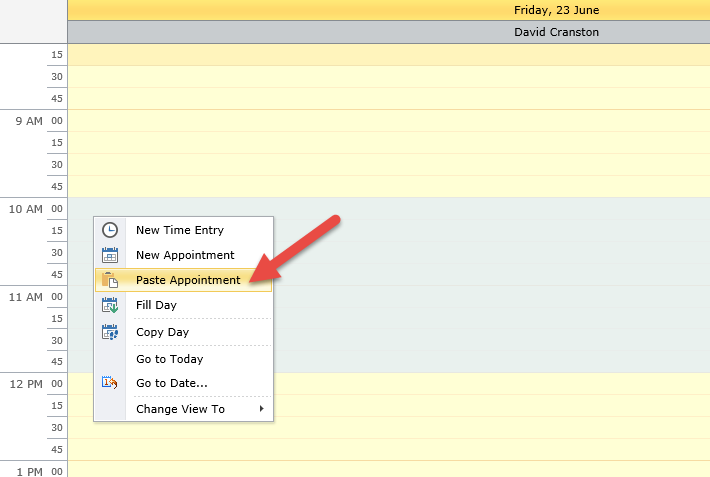 The new appointment screen will appear, where you can add any additional information required – Save.
As per below the appointment has been moved from Greg's calendar to David's:

Against the appointment in David's calendar on the activities tab I can see that the user was changed from Greg to David by Bridget with a date stamp to keep record of the changes.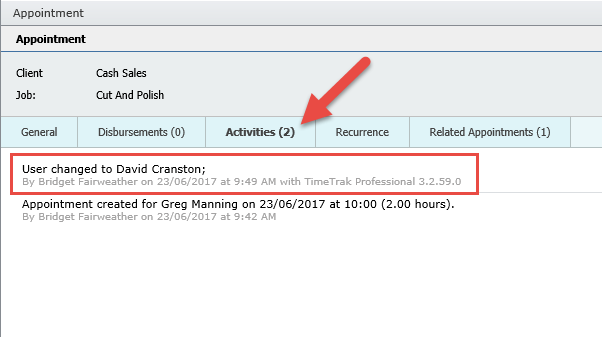 This feature is perfect for when a staff member is no longer available and the appointment needs to be re-assigned to another user across multiple calendar pop outs.
If you have any further questions please contact the TimeTrak team via email: support@timetrak.co.nz or phone NZ: 0800 120099 AU: 1800 6080 77