Default Task Narration
January 17, 2018 General,Product Tips,
Does your company use TaskTrak? Should the task description default to set information?
In TimeTrak 4, against a profile there is the ability to set a default Task Narration for users who create tasks in both TimeTrak Professional and TimeTrak Mobile, as per below: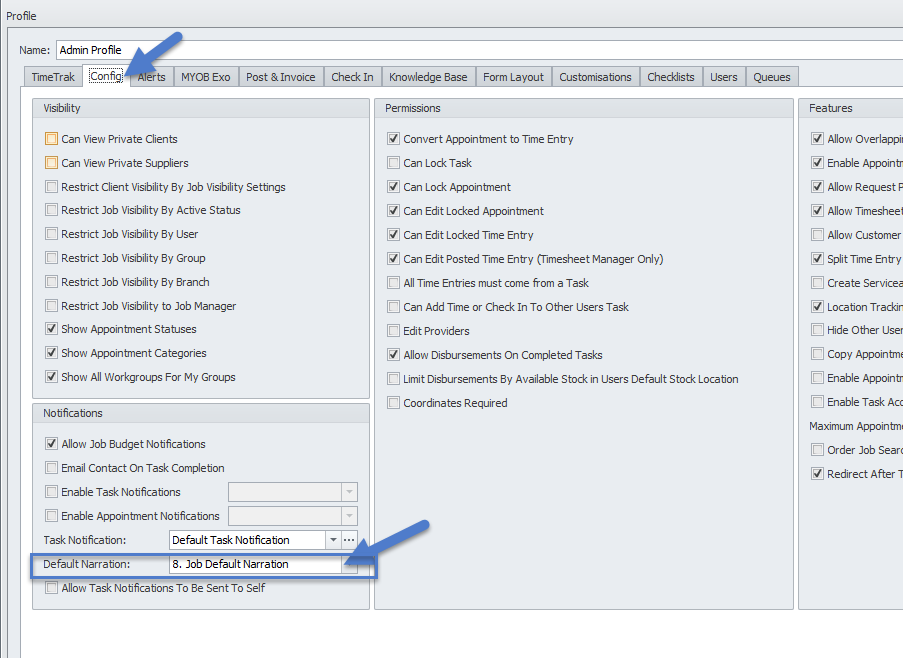 This is a selection field from TimeTrak Standard Narrations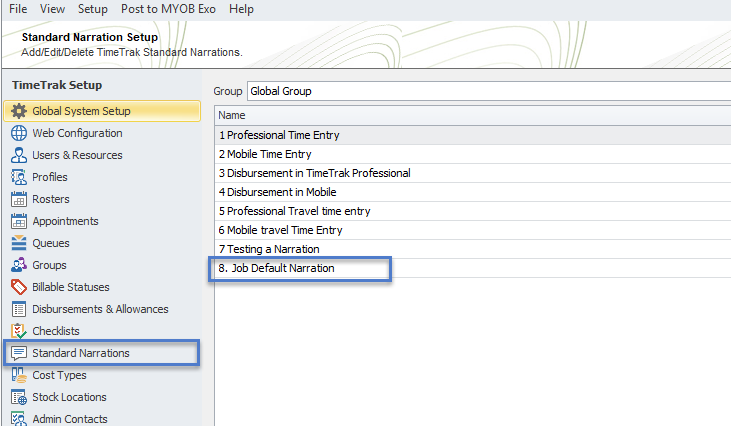 These narrations can be created with data fields, as per below.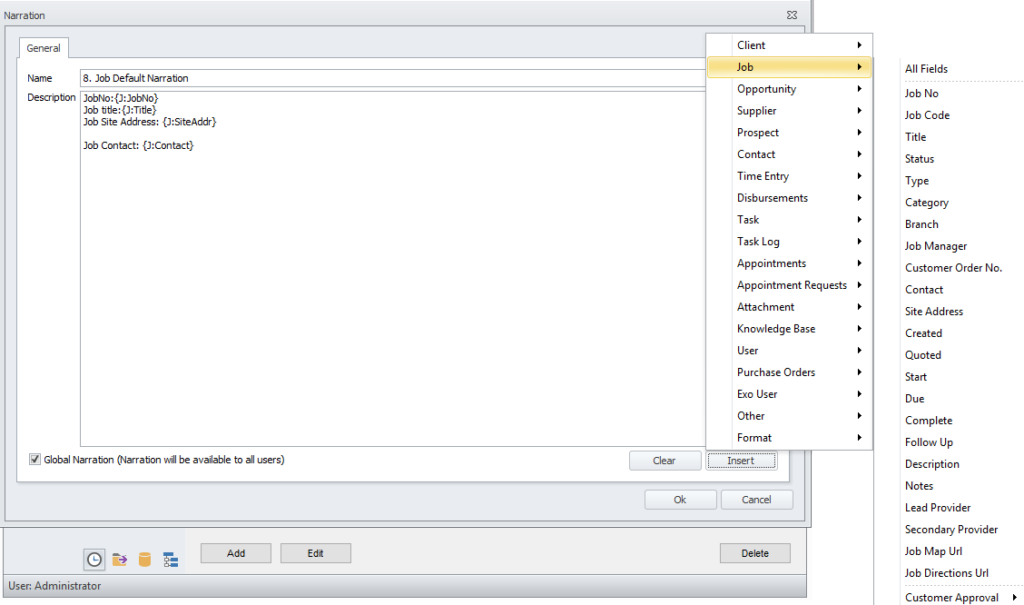 This is a handy feature for TaskTrak users where specific information is required for every task.
In the below example, job information is pulled through to the task by default meaning the Mobile user is not required to drill into the job for this as it will be visible all from the task description.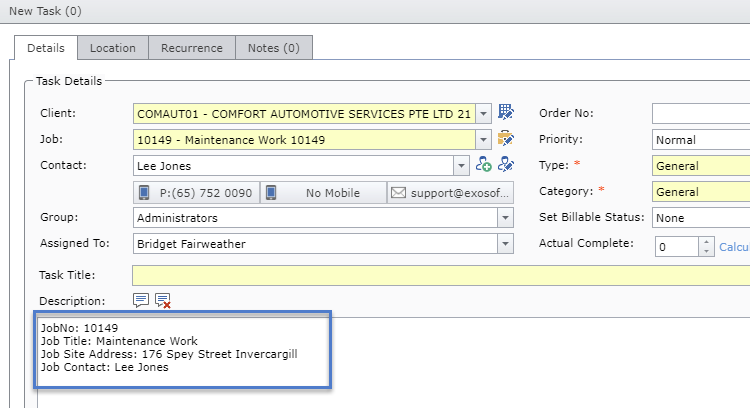 If you have any further questions please contact the TimeTrak team via email: support@timetrak.co.nz or phone NZ: 0800 12 00 99 AU: 1800 60 80 77