Draft Checklists in TimeTrak 4
August 16, 2017 Checklists,General,Product Tips,
Checklists can now be saved as a draft to be completed at a later time in TimeTrak Mobile.
This draft will stay saved to the job, so more than one user could complete the checklist, if required.
At the bottom of any checklist in Mobile now there is two options for users.
Continue
As per previous versions, checks to ensure all required fields are completed and saves the checklist as a PDF against the job emails the PDF to any users set up against the checklist in the Admin Console.
Save as draft and continue
Saves data entered in the checklist

Against the job the data saved in the checklist appears as a checklist draft: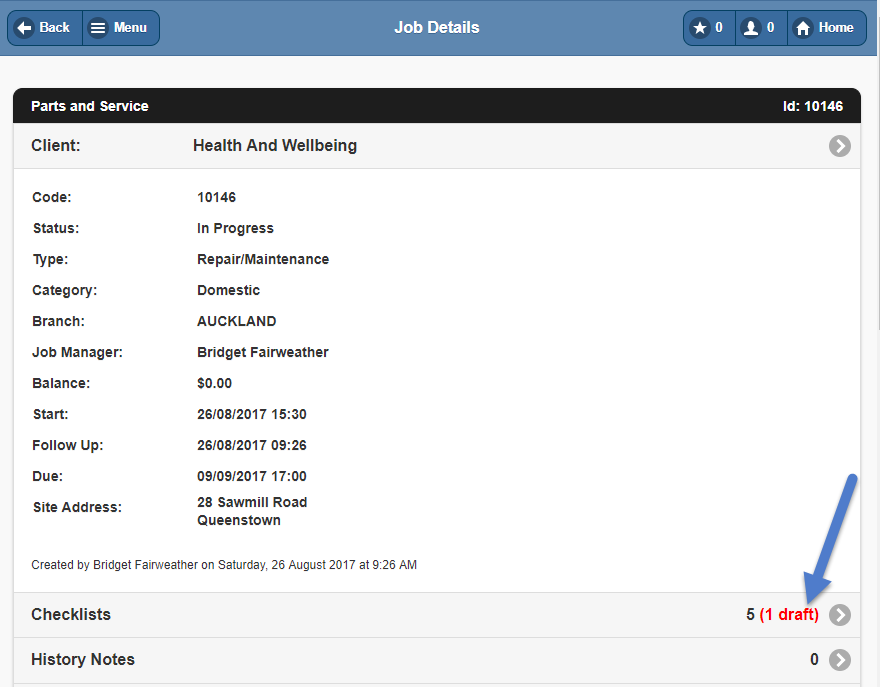 Selecting this "draft" checklist, the user or other users can continue to complete the checklist with all required fields as required until the checklist is completed at which point "Continue" should be clicked saving the checklist as a PDF to the job.
If you have any further questions please contact the TimeTrak team via email: support@timetrak.co.nz or phone NZ: 0800 12 00 99 AU: 1800 60 80 77