Future Time Entries Sync to Outlook
March 6, 2017 General,Product Tips,
Is Outlook as well as TimeTrak used to manage staff with in your organisation?
Do you require all future time entries, which are generally only annual leave to synchronise to Outlook?
In the TimeTrak Outlook Add-In from version 3.2.51.1, if you have the below settings enabled, all future time entries and appointments will be synchronised to Outlook.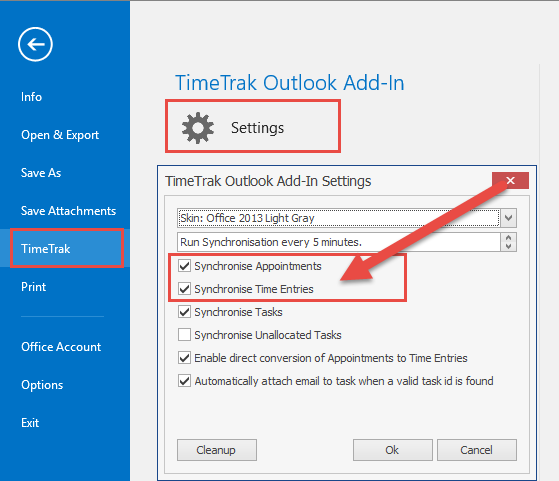 In previous versions of TimeTrak, all future appointments would sync but only seven days of future time entries would sync to Outlook.
This has been altered so that all future time entries are synchronised to Outlook.
This allows users who possibly do not have a TimeTrak login or manage staff via Outlook as well the ability to see if a user has leave booked in preventing them from being double booked.
If you have any further questions please contact the TimeTrak team via email: support@timetrak.co.nz or phone NZ: 0800 12 00 99 AU: 1800 60 80 77