Google Chrome Password Updates
April 6, 2021 General,Product Tips,
Following a recent update, Google Chrome is now prompting users to update passwords that they do not deem as secure.
When you access Chrome, you may receive this notification with the following message displaying: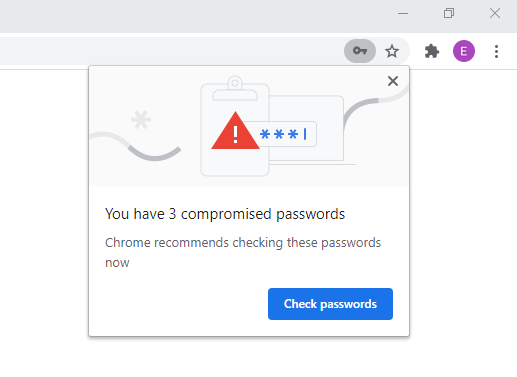 In this example, Chrome is advising that there are 3 compromised passwords. To check which ones these are choose 'Check passwords'.
The following displays: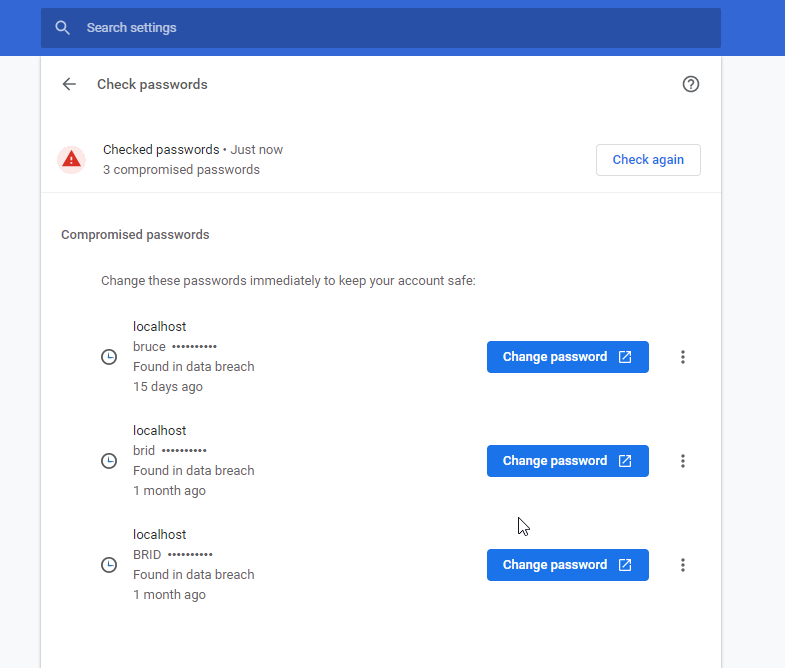 If you do receive a notification that relates to a TimeTrak password, it isn't compulsory to change your password but we would recommend that you do.
To change your TimeTrak password, here is a link to the instructions on how to complete this.
TimeTrak Support
If you have any further questions, please contact the TimeTrak team via email: support@timetrak.co.nz or phone NZ: 0800 12 00 99 | AU: 1800 60 80 77