Google Maps and Google API in TimeTrak
April 18, 2019 General,Product Tips,
Did you know TimeTrak has a new setting to add Google API and control visibility of Google Maps through profile settings?
In TimeTrak, we use Google Maps, Routes and Places APIs to determine staff location and distance calculations. In TimeTrak version 19.1.13 onwards a Google Maps API key is required in order for the Google maps to function correctly.

Diagram 1: Use of Google API key in TimeTrak
There is also a new profile setting which needs to be enabled for users to have access to Google Maps as per below. This setting provides the ability to limit this access to only profiles that require Google Maps by controlling the visibility of Google Maps on TimeTrak Professional and TimeTrak Mobile Map Widget.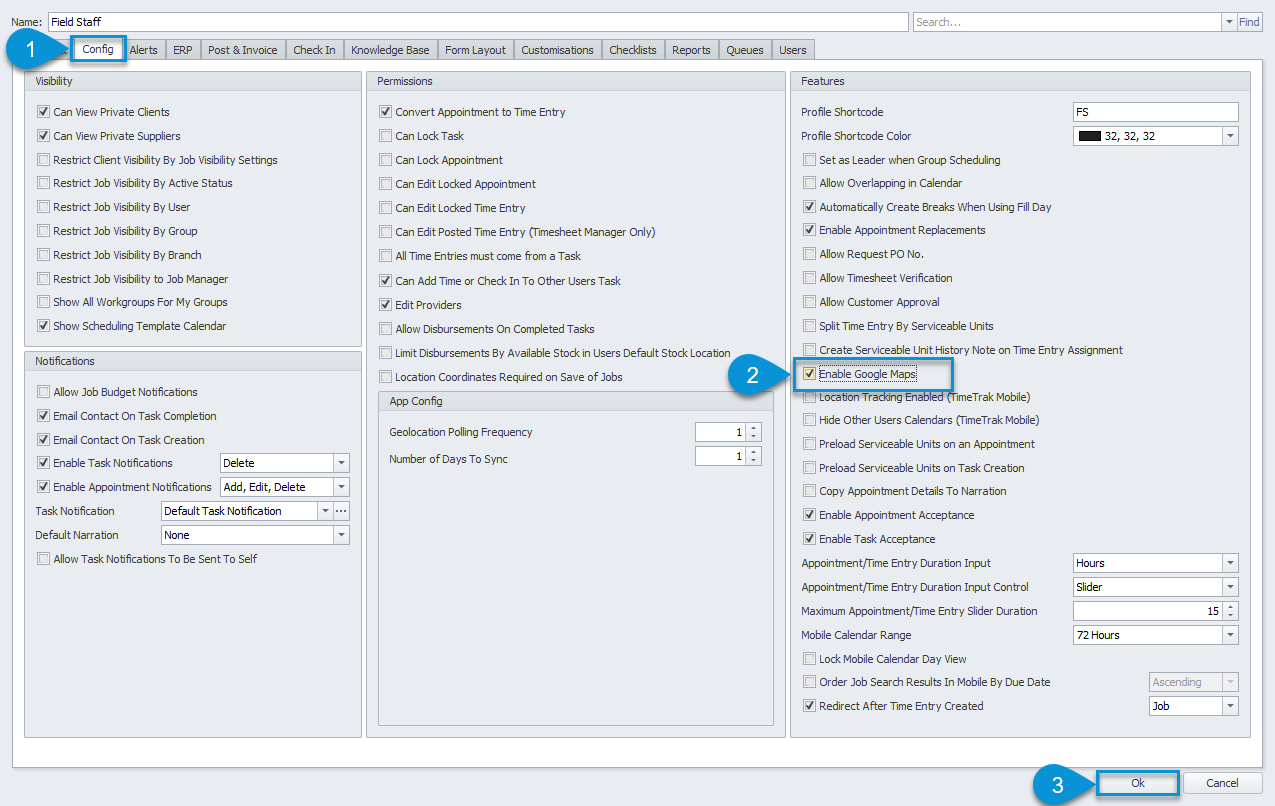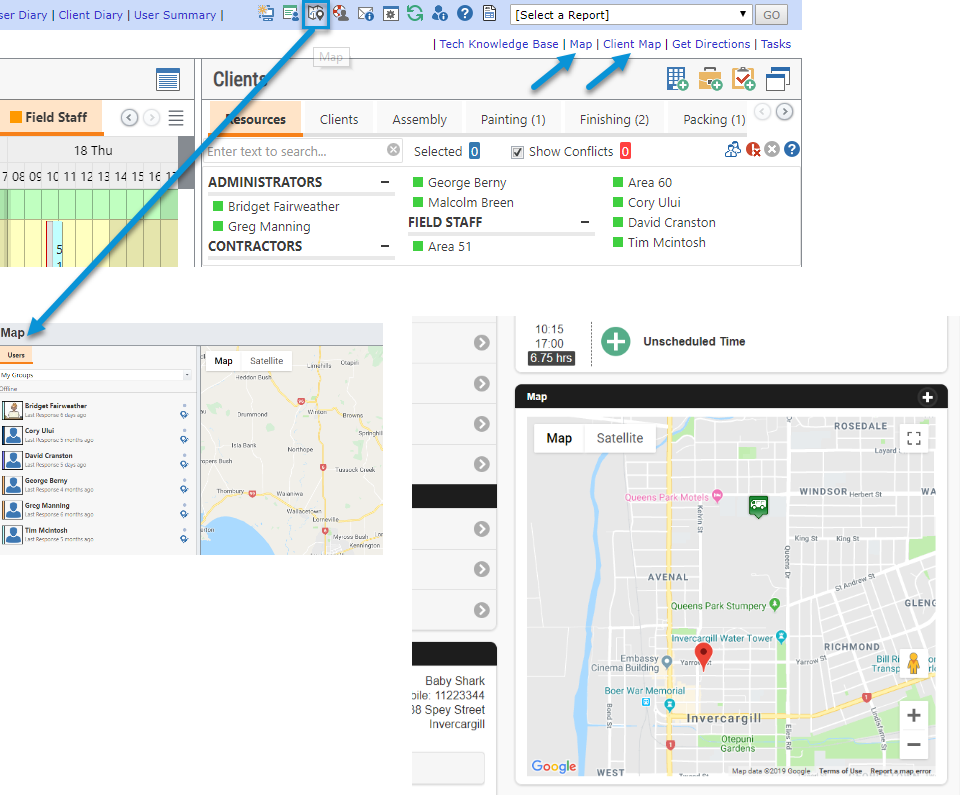 If you have any further questions, please contact the Exosoft team via email: support@exosoft.net.nz or phone NZ: 0800 12 00 99 AU: 1800 60 80 77