How to change Client Portal Login ID
September 7, 2017 Product Tips,
If you use the TimeTrak Client Portal and accidently set up a user incorrectly this can be easily corrected following the below steps.
In the TimeTrak Administrator Console, open the client console, as per below, and search and select the correct contact.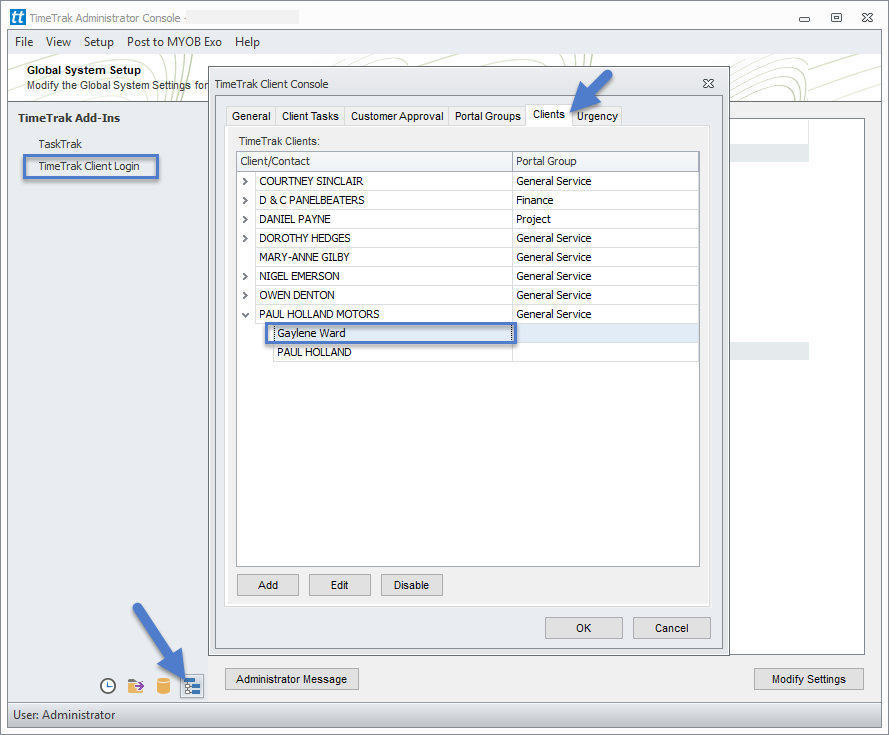 You can then double click on the contact to open details or click the "edit" button.
The Email and Password fields can always be amended.
The Name field is the contact set up in Exo, if the spelling is incorrect this can be altered in MYOB Exo or in TimeTrak (if permissions allow) as per below Gaylene's last name is Wards not Ward.
The Contact information in TimeTrak also shows if the client has the ability to login to the client portal and what their login ID is as per below.
This is a handy feature if a customer is calling to ask for this information and the user does not have access to the TimeTrak Administrator Console.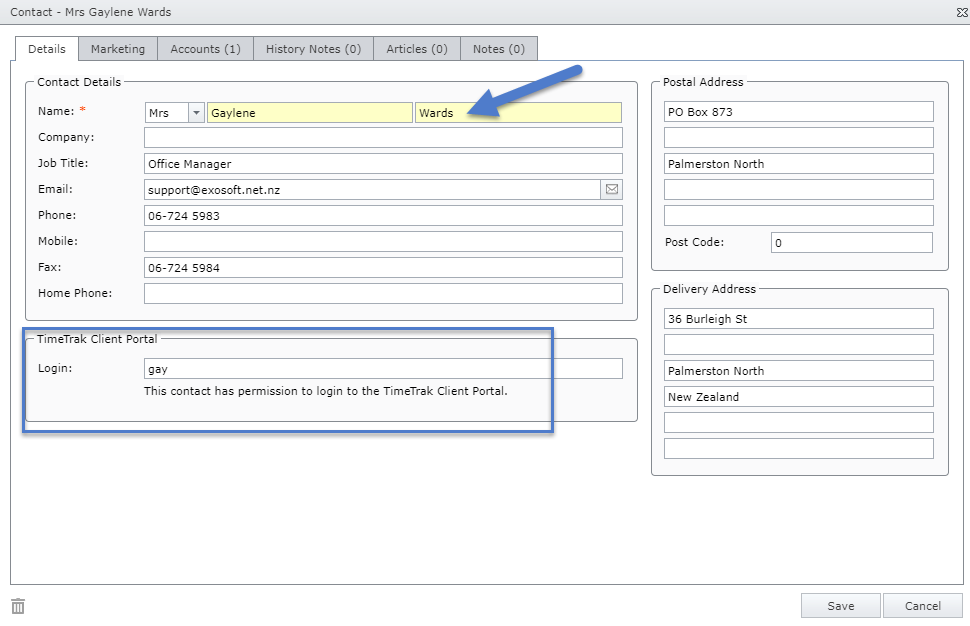 If the Client Login ID needs to be altered this can only be done in the TimeTrak Administrator Console.
Select the contact, right click on the login field and select "Make the login field editable", as per below: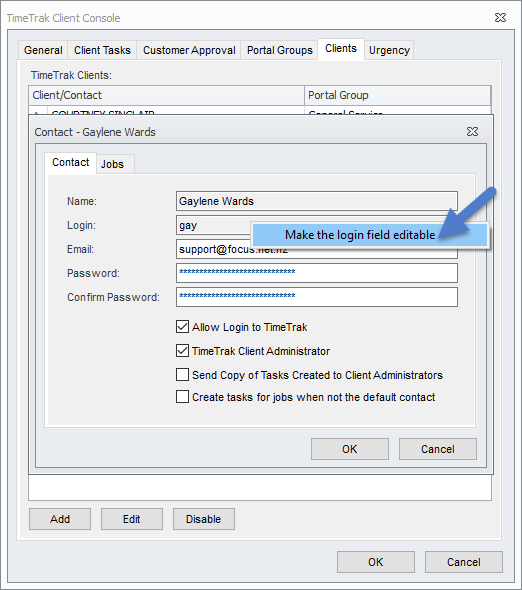 When changing the contacts login ID the password will also need to be re-entered/ changed.
You will receive the below prompt.
Click Yes to continue and update both the client login ID and password.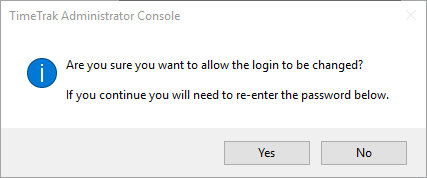 You now have the ability to edit the login ID and re-enter the password for this contact.
Save changes and advise your client of the change.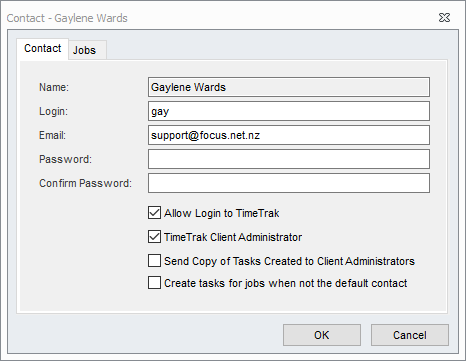 If you have any further questions please contact the TimeTrak team via email: support@timetrak.co.nz or phone NZ: 0800 12 00 99 AU: 1800 60 80 77