How to let us know about an issue in TimeTrak
May 26, 2016 General,Product Tips,
We aim to provide the best service we can to our customers. In order to do that, we require detailed information and feedback so we are able to triage and troubleshoot issues quickly.
Please email support issues/ questions to: support@timetrak.co.nz with the below information.
Issue you are experiencing
Steps that have caused this issue
Which module of the software you are using
Which version of the software you are running
To find out which version you are running.
In TimeTrak Professional before you login in the top right hand corner under the company name is the version number, see below example:

Or down the bottom of the screen click on Version Information:

In TimeTrak Mobile before you login in the bottom right hand corner is the version number, see below example: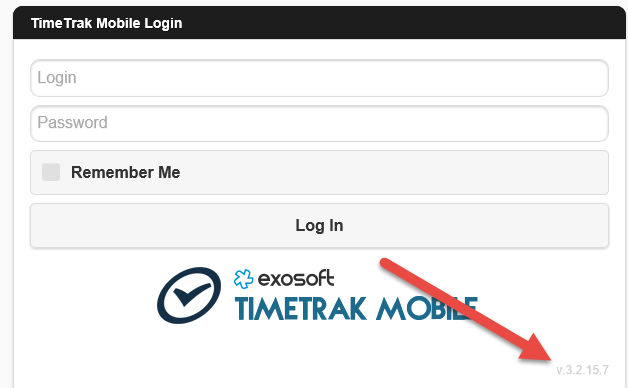 In TimeTrak Outlook Add-In In outlook, File, TimeTrak, as highlighted below the version number can be found.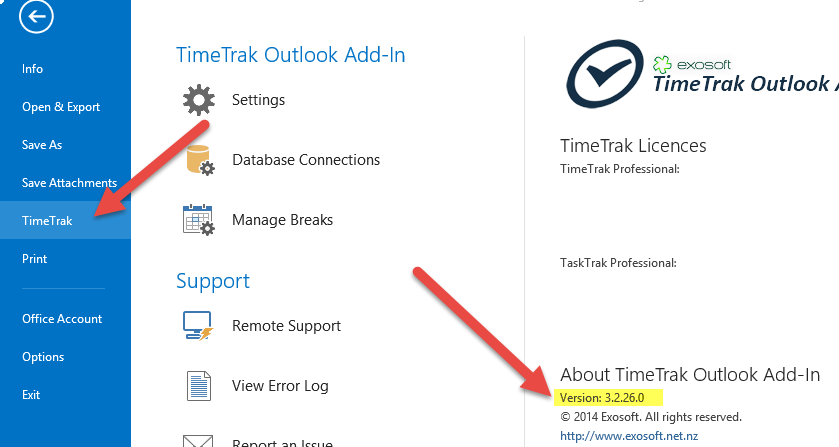 Or provide us with this information is by completing the report an issue window in TimeTrak Professional
Click on the 'Report an Issue' Icon as per below:

This opens the below screen which is pre-populated with your name (TimeTrak User name) and Email Address assigned to your TimeTrak user.
Fill in the company name

In the description tab, fill in a brief description of your issue.
If you are getting an error in the application and you get an error like below – please expand the details field and copy and paste this into the description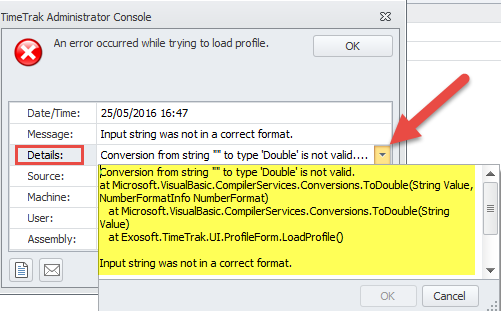 As per below example:

Steps to reproduce tab please fill in each step you took to create this error
Actual Results tab please fill in what results you experienced
Expected Results tab please fill in what results you expected
If you have any further questions please contact the TimeTrak team via email: support@timetrak.co.nz or phone NZ: 0800 12 00 99 AU: 1800 60 80 77