How to refresh your cached TimeTrak Settings
July 18, 2017 General,Product Tips,
Refresh cached TimeTrak settings after making changes in TimeTrak Administrator Console
After making changes to user permissions in the TimeTrak Admin Console a refresh of TimeTrak settings is required.
F5 or CTRL + F5 will no longer refresh any cached TimeTrak settings.
Therefore, after making any changes in the TimeTrak Administrator Console the refresh icon in the Professional website header, as per below should be clicked.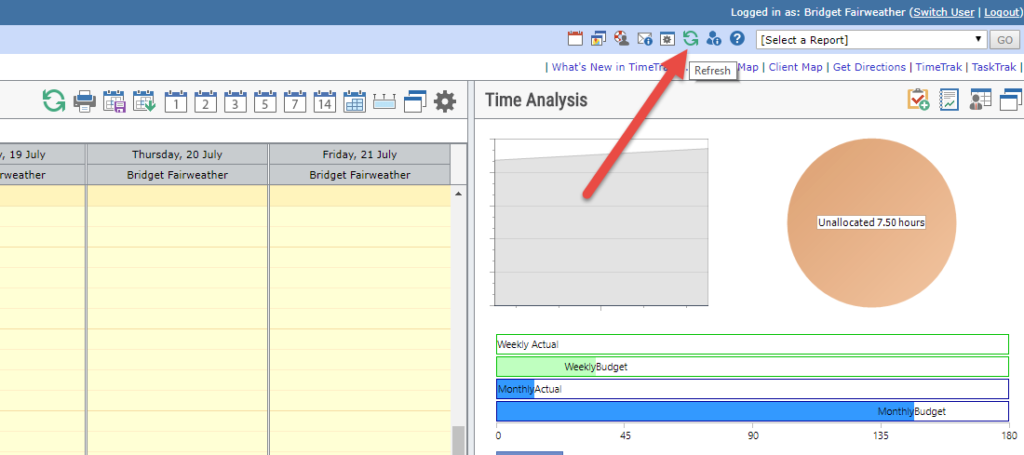 This will refresh your settings with changes made in the TimeTrak Admin console.
If settings are still not updated, try logging out and back in before contacting your TimeTrak support team.
Find out how to clear your cache in TimeTrak Mobile here.
If you have any further questions please contact the Exosoft team via email: support@exosoft.net.nz or phone NZ: 0800 120099 AU: 1800 6080 77