Job Notes Visible from TimeTrak Calendar
May 11, 2020 General,Product Tips,
In TimeTrak 19.3, Job Notes have been added to the options available in the customisations section of a user's profile.
In this example, Job Notes contain information about the job site so it is beneficial for the scheduler to see this information against time entries and appointment tool tips.
To make this data available against the schedulers profile in Professional;
Customisations> Time Entry> Calendar Tool Tip;
Enable "Use Layout Customisation"
Row 4 is being added for Job Notes, using the below steps add this field > OK.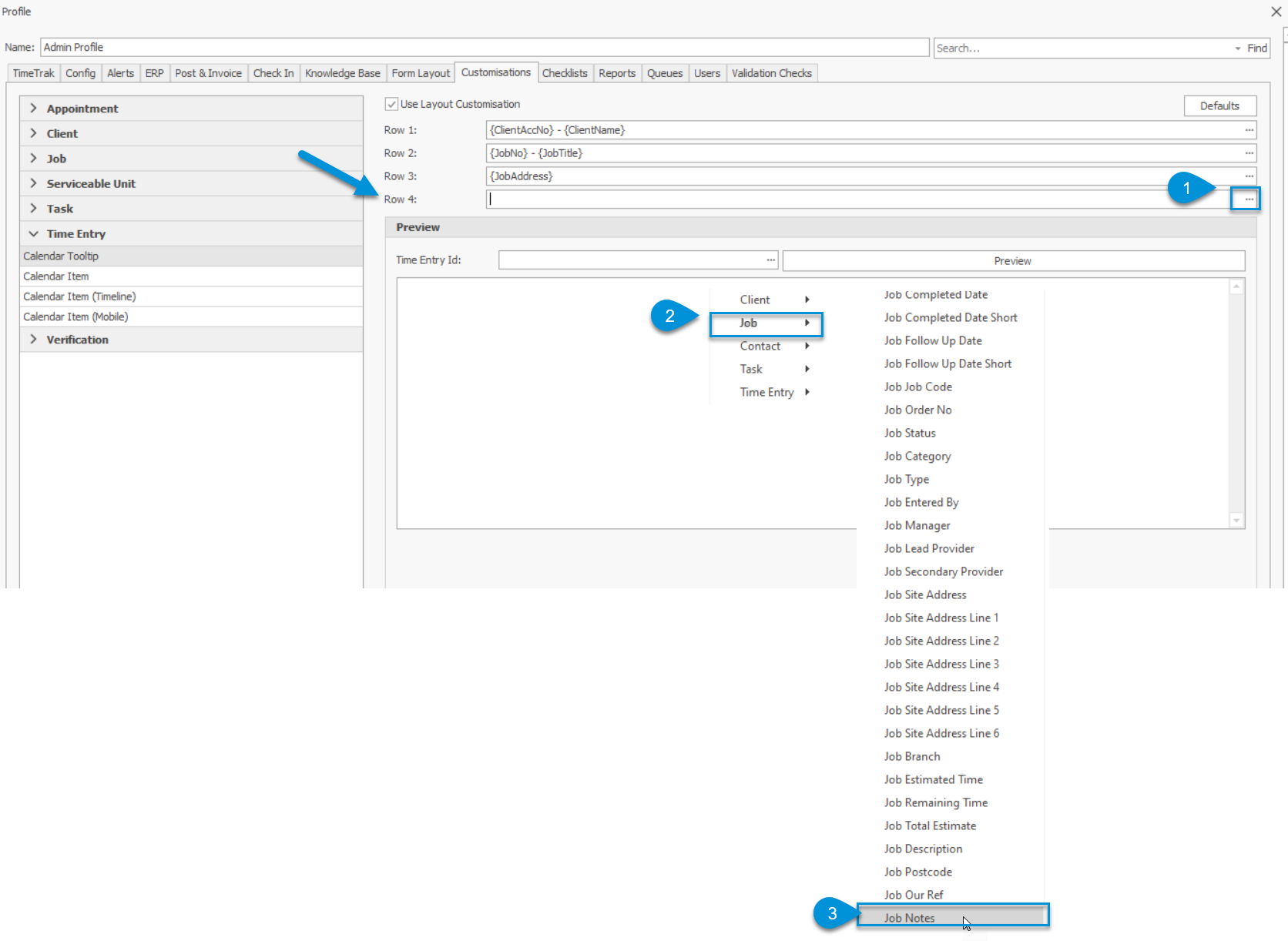 When the user(s) assigned to this profile refresh their Professional website as per below the jobs notes are available in time entry tool tips.

Note: This is best used for limited Note content. If the standard company policy is to add Notes which contain a lot of words/detail, it would be recommended to test if this option is viable.