Job/Task Response Levels
November 26, 2019 General,Product Tips,
Did you know that TimeTrak Jobs and Tasks have response level setting which can be set against each Job, Sub Job, Task and Sub Task?
This feature is beneficial for jobs or tasks with various response levels based on priority, type or category.
Response levels provide an ability to set Job response level with a pre-assigned priority level.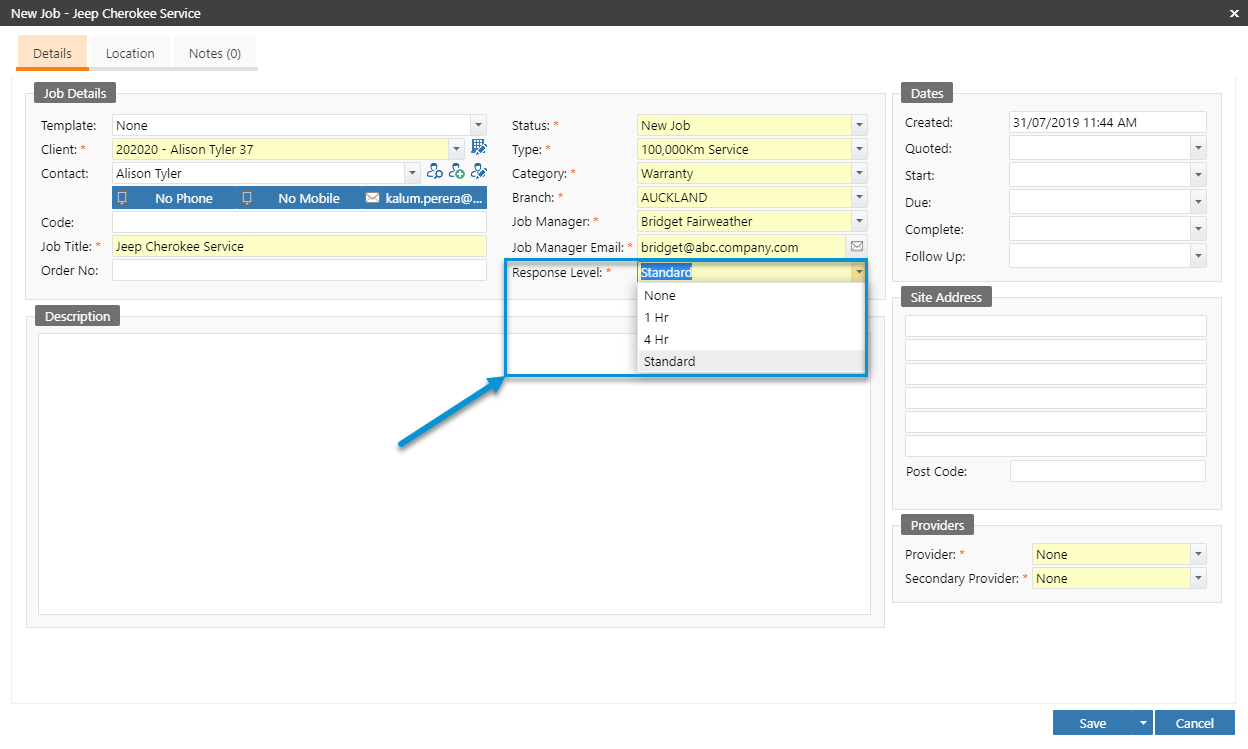 Task Response level has few additional features as per below.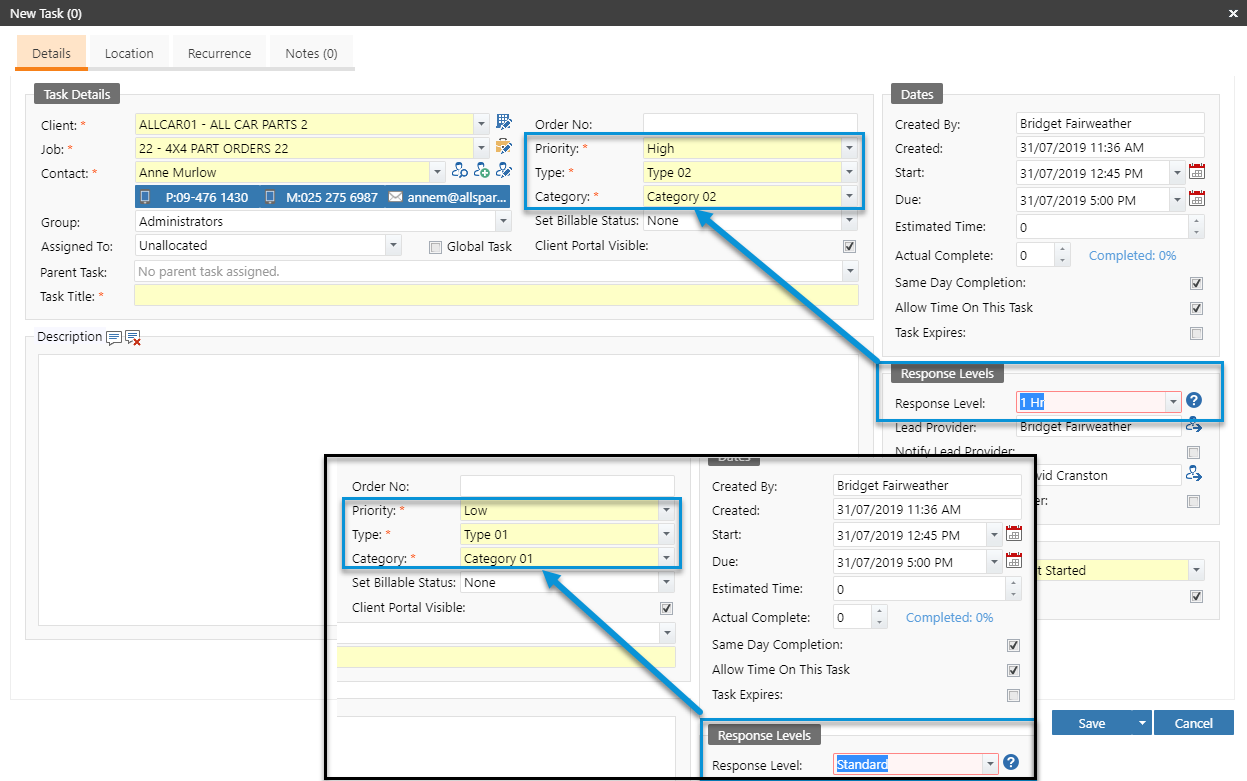 To add Task Response Level to Job or Task, below settings required to be enabled and configured as per company business rules.
1. Enabled TaskTrak on TimeTrak Admin Console and select Enable Response Levels as per below.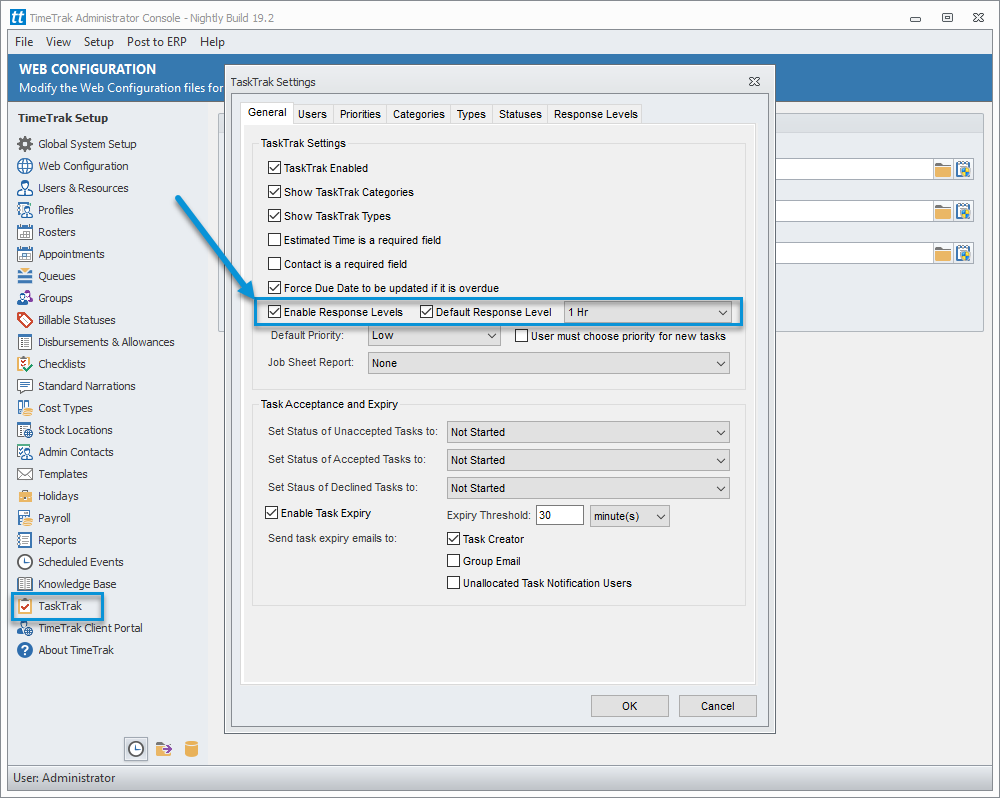 2. Configure Priorities, Categories, Types and Statuses and then add Response Level settings as per below.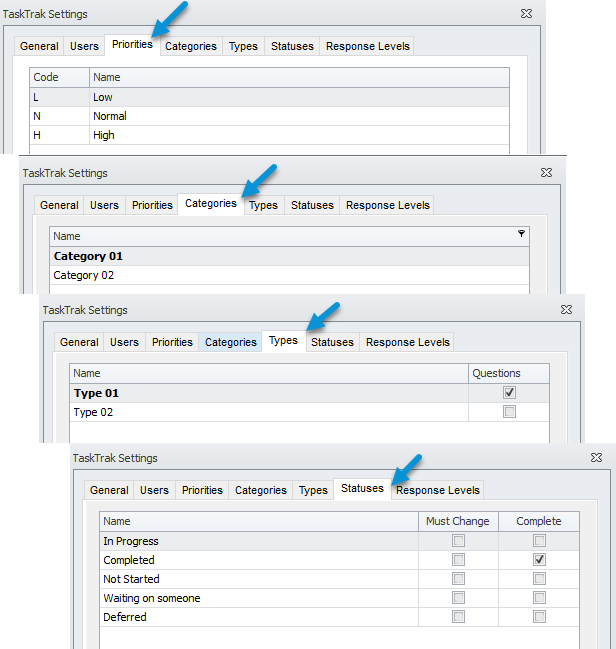 3. Add appropriate Response Level.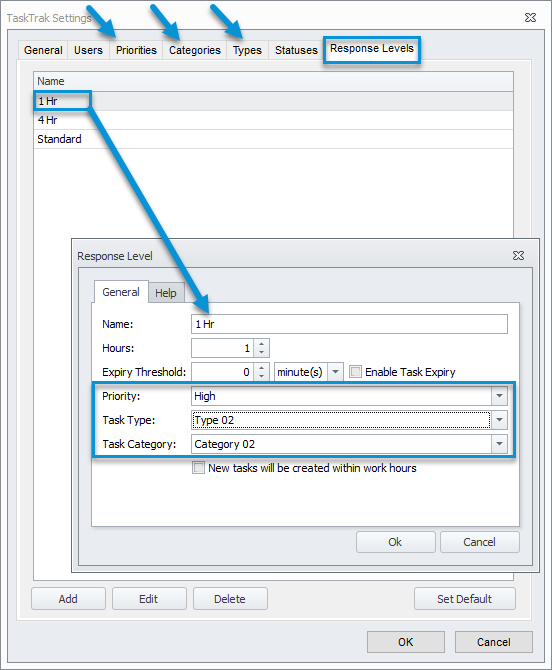 If you have any further questions, please contact the Exosoft team via email: support@timetrak.net.nz or phone NZ: 0800 12 00 99 AU: 1800 60 80 77