New Rosters Location And Breaks in 20.1
September 2, 2021 General,Product Tips,
TimeTrak users who are "Global Administrators" have rights to view and amend rosters within TimeTrak Professional (see below).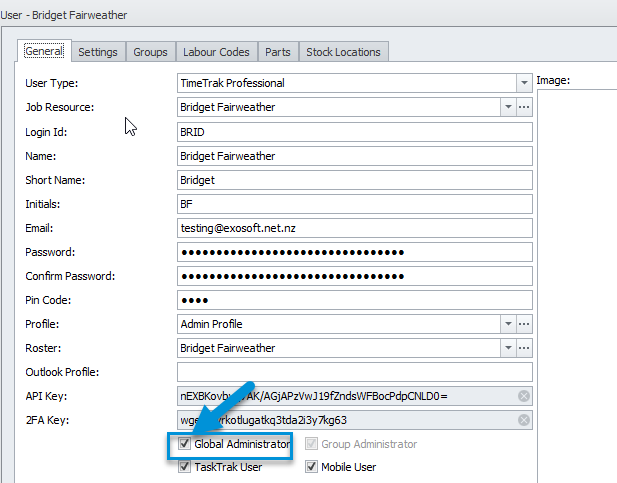 In version 19.3, rosters could be accessed via Professional under Personalise > Roster, as per below: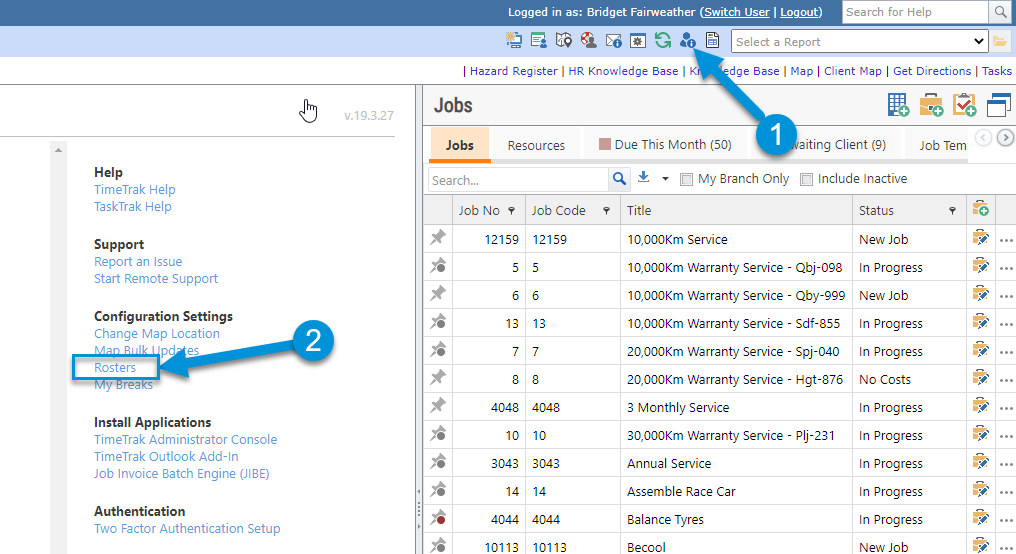 In versions 20.1 onwards, the location of rosters has moved.
Select the menu icon in the top left hand corner of TimeTrak Professional, as per below;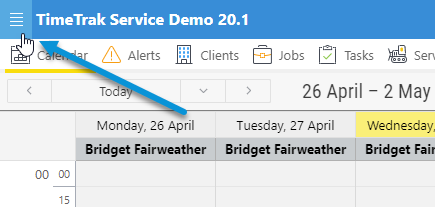 Select Settings > Rosters, as per below: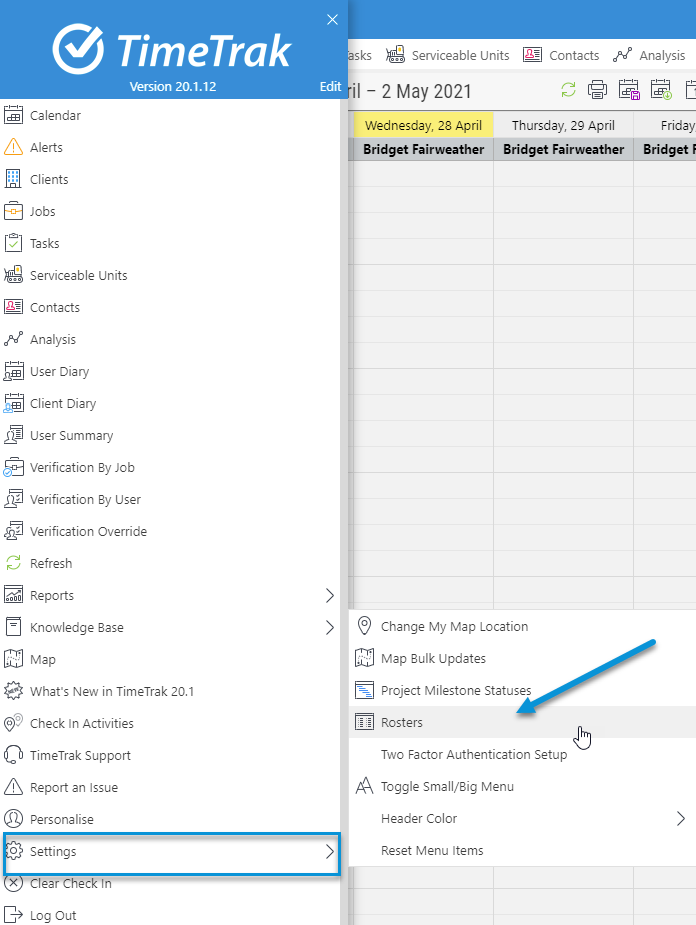 There is also the ability to setup breaks against rosters, this was introduced in version 19.3 and is covered here.