New TimeTrak Verification Screens
November 9, 2016 General,Product Tips,
Do you often wish that TimeTrak Verification reports included disbursements as well as time entries? From version 3.2.40 this is now possible!
The new verification reports that include disbursements are a beta feature that will need to be enabled by your TimeTrak consultant.
Once this is enabled these new reports are visible in TimeTrak Professional for users with the below setting enabled, allowing them to verify timesheets.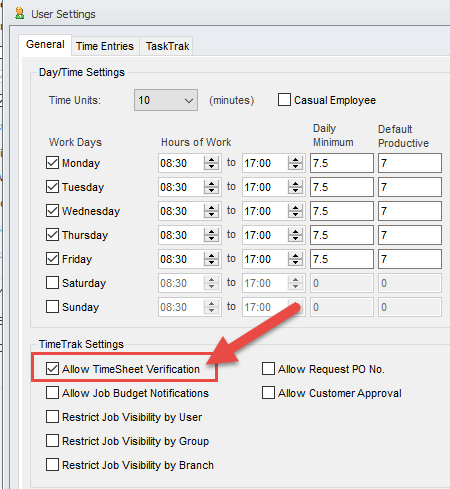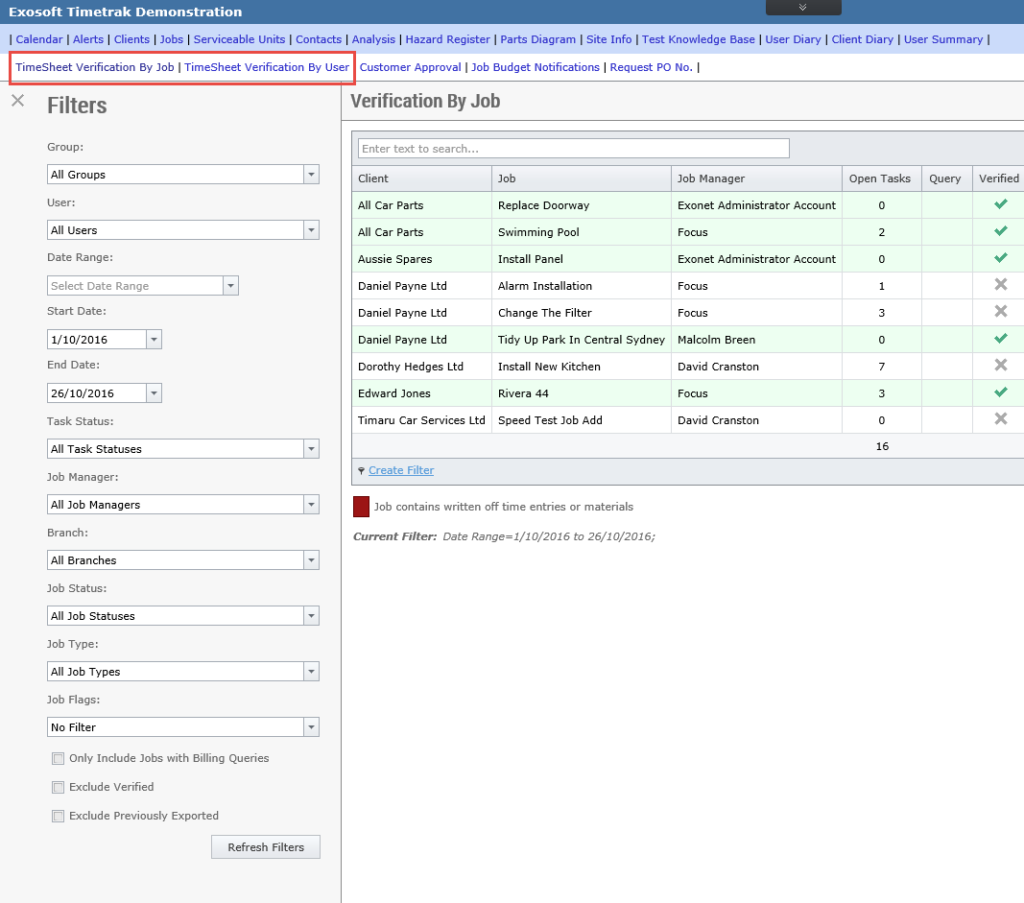 Due to ability to post time directly from TimeTrak Professional we have added the 'Exclude Previously Exported' Option to the report filters.
This excludes time that has been posted already that possibly was not verified before it was posted.
E.g.: Time and disbursements that were posted via TimeTrak Mobile at the time the work was completed.
Like all new grids in TimeTrak Professional you can right click on the grid header and select 'Column Chooser' as per below to select additional columns and arrange as required:

In the Verification by Job report you can now see a total value of disbursements against a job

When clicking on the job you are able to see what these amounts are made up of
-Yellow lines are disbursements

As per below, in the Verification by user report, disbursements display as yellow like Verification by Job, allowing you to have an overview of disbursements per users as well as time.

If you have any further questions please contact the TimeTrak team via email: support@timetrak.co.nz or phone NZ: 0800 12 00 99 AU: 1800 60 80 77