Show Billable Status on Client Portal
February 25, 2019 General,Product Tips,
In TimeTrak version 4.0.51, we have added the ability to display the billable statuses of time entries in the Client Portal.
To enable this, in the TimeTrak Administrator Console, follow the below action points to select the portal group you would like to enable the billable status to be visible for.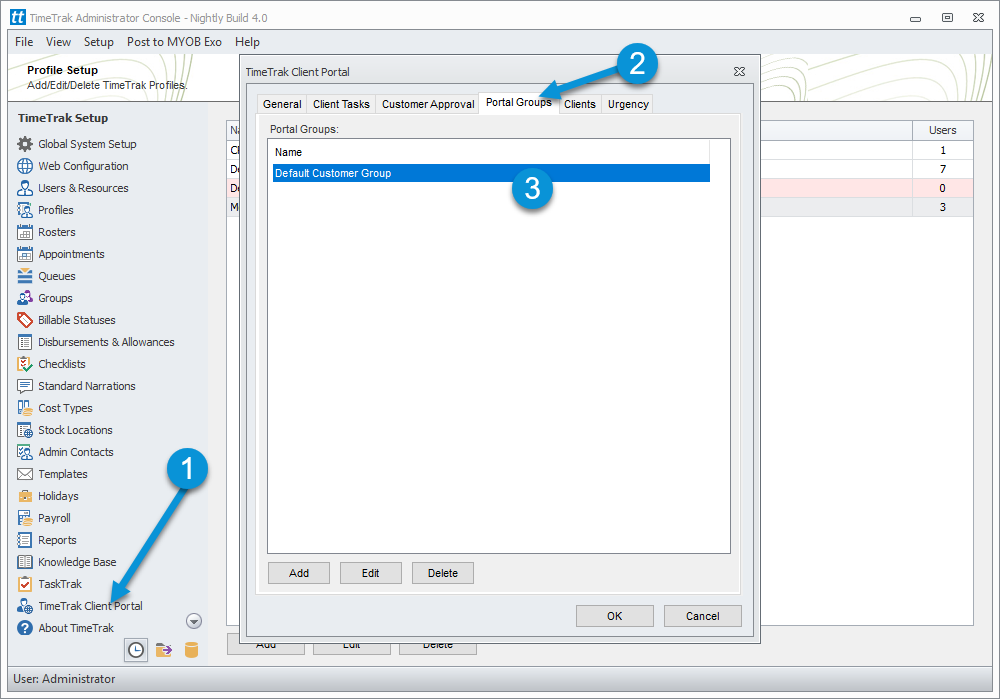 From here, you can now see the additional "Show Billable Status" setting.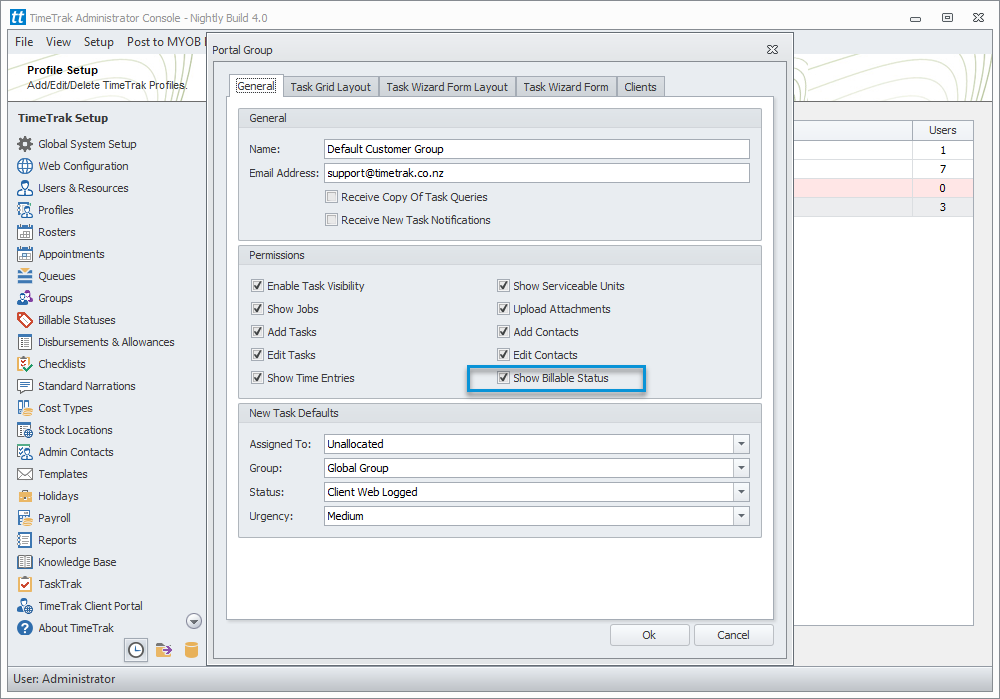 After the setting is enabled, when clients login to the Client Portal, against each log the billable status of the time entry will be shown next to the task title, as per below.

This may assist with billing queries, i.e. if some time against a task was put to "Warranty" or "No Charge" clients can clearly see this via the Client Portal.
If you have any further questions please contact the Exosoft team via email: support@timetrak.co.nz or phone NZ: 0800 12 00 99 AU: 1800 60 80 77