TimeSheet Manager Shortcut Keys
December 5, 2014 General,Product Tips,
TimeSheet Manager is a fast entry system for manual timesheets that allows staff to process their own timesheets electronically as well as admin staff keying manual timesheets. TimeSheet Manager is part of our TimeTrak suite of products.
This tip covers the shortcut keys in TimeSheet Manager which speeds up the data entry process.
For those who are not familiar with TimeSheet Manager then please check out our product page.
Open Timesheet Manager
In the opening screen, all staff member's details will be displayed. Double click on the staff member that is to be edited.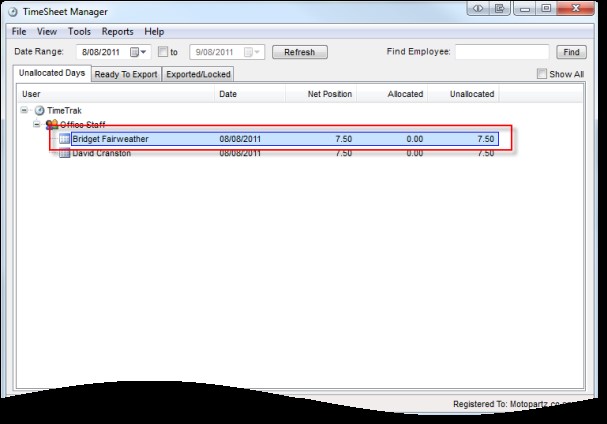 The next screen is where you would add in the time entry information. Please note at the bottom of the screen is this icon

. Click on it.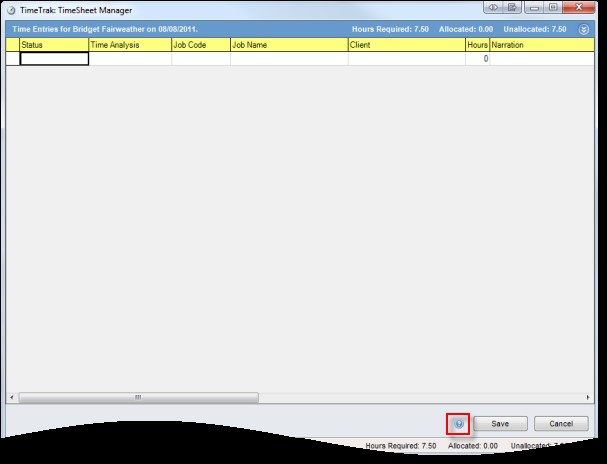 The next screen will pop up and display all the shortcut keys available. Use these to speed up the data entry process.