Tip: Actual Billable Information in TimeTrak Portal
July 30, 2019 General,Product Tips,
Did you know in TimeTrak version 19.1.17 onwards, there is now the ability to display the "actual billable time" on the home screen in the TimeTrak Client Portal?
This information assists TimeTrak Portal users to track the progress of their jobs/projects.
To make this information visible in the TimeTrak Client Portal, add the Actual Time Field to Grid Fields in Task Grid Layout against the portal group you wish to see this information as per below.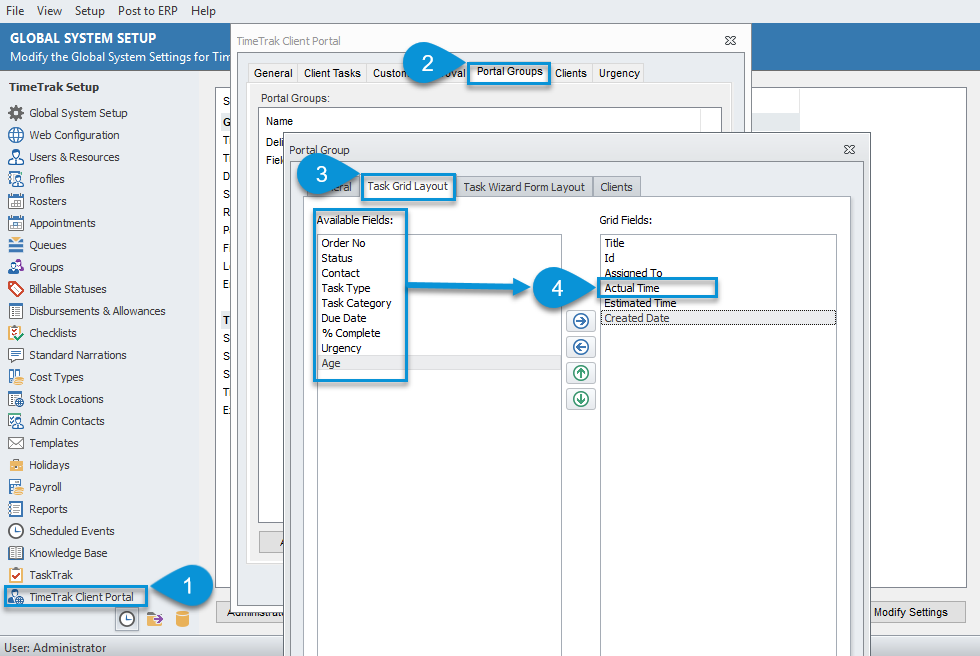 Based on time entries enterd against the task, actual time is now visible against all tasks in the TimeTrak Client Portal as per below:

If you have any further questions, please contact the Exosoft team via email: support@timetrak.co.nz or phone NZ: 0800 12 00 99 AU: 1800 60 80