Tip: Allow appointments without a task
March 28, 2019 General,Product Tips,
In previous versions of TimeTrak, if users had the profile setting "All Time Entries must come from a task" enabled they were only able to create time entries and appointments against tasks.
This is great for businesses who want all time assigned to tasks.
However, with the new queue timeline calendars businesses who require all time to be assigned to tasks wanted the ability to schedule users directly against jobs (projects).
As per below; this provides the ability for schedulers to have an overview of jobs and schedule users directly against the job as they expect the user to complete "X" hours against the job on set days regardless of the task(s) the user is completing and assigning their time against.

For more information on queues in timeline calendars, click here.
To enable this ability, the new profile setting "Allow Appointments without a Task" as per below must be enabled.

Once enabled, users assigned to this profile will be able to create appointments directly against jobs, however on converting the appointment to a time entry the user will be required to specify which task their time should be assigned to as per below:

If this additional setting ("Allow Appointments without a Task") is not enabled but "All Time Entries must come from a task" is enabled then the behavior will stay the same and users assigned to the profile will be unable to create a time entry OR appointment directly against a job.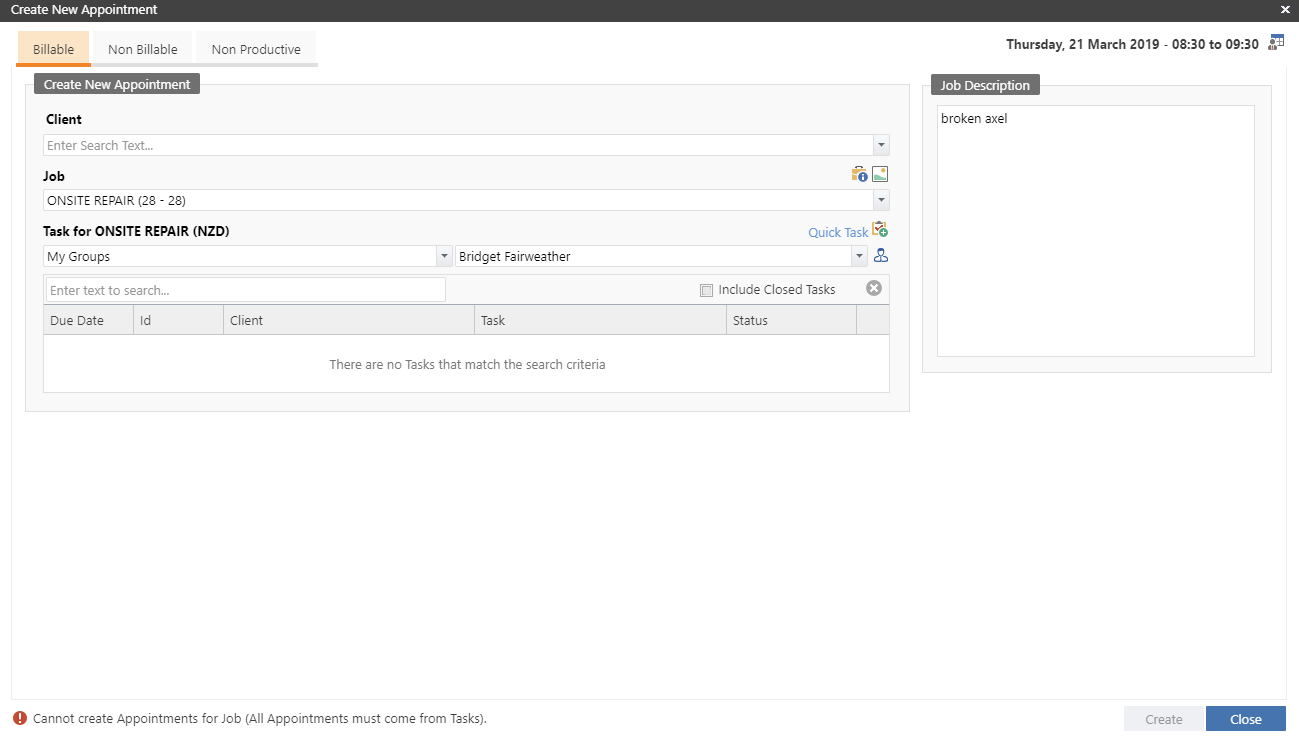 If you have any further questions please contact the Exosoft team via email: support@timetrak.net.nz or phone NZ: 0800 12 00 99 AU: 1800 60 80 77