Tip: Automatically Create Breaks when using fill day
March 28, 2019 General,Product Tips,
In TimeTrak, by default breaks are automatically created at 12pm when using the "fill day" option if breaks have not been setup against a user via the Manage breaks section in TimeTrak Professional as per below:

In this example, Bridget does not have any breaks setup in TimeTrak and she is assigned to her own roster class, as per below: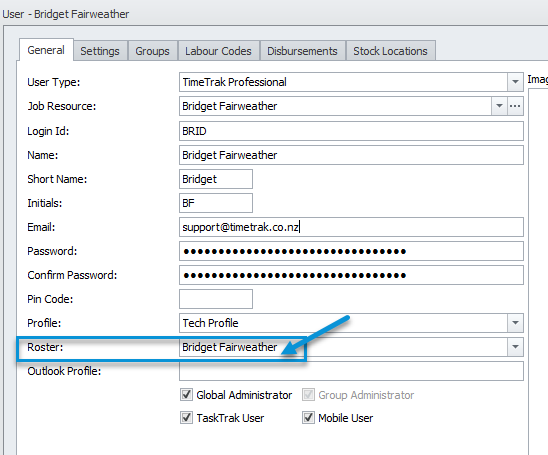 This roster class, as per below, specifies that her hours of work are from 8:30 am until 5pm and she is expected to enter a minimum of 7.5 hours.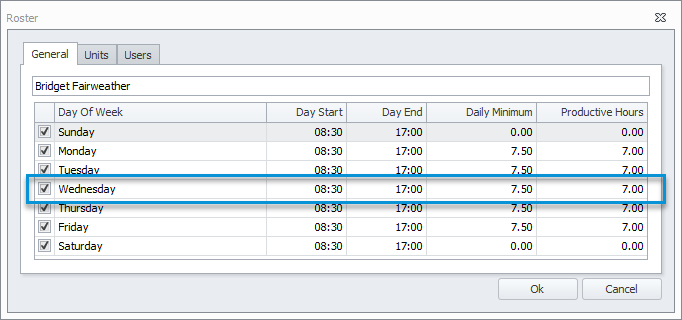 There is 8.5 hours between 8:30 am and 5pm, so when Bridget uses the "fill day" function in TimeTrak to complete Wednesdays time entry as per below:

There is a break of an hour entered at TimeTrak's default of 12pm due to the time difference between the work hours and the expected hours (daily minimum) as per below: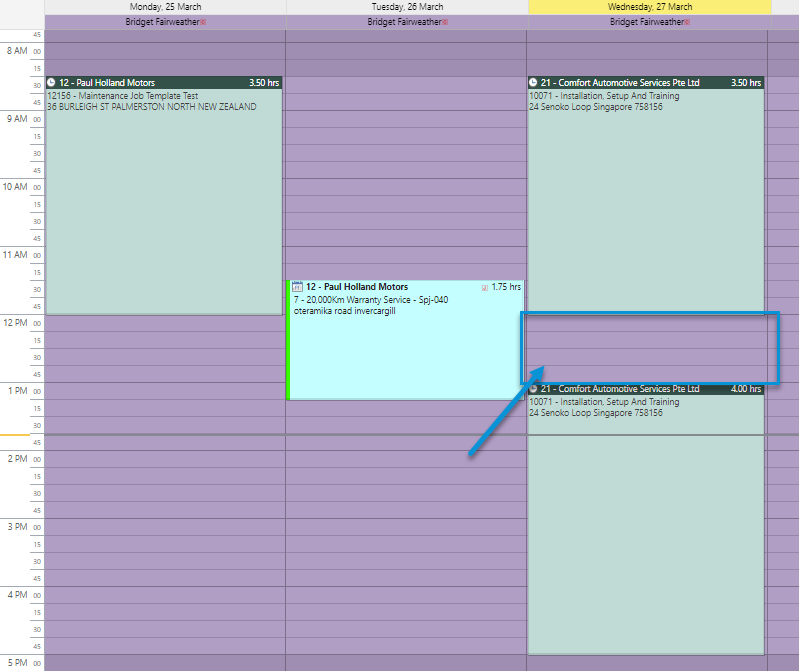 However, if Bridget setups a break in the "Manage break" function to be between 1 and 2pm on a Wednesday, as per below:

And completes the same function the time entry is split over 1 and 2pm, as per below: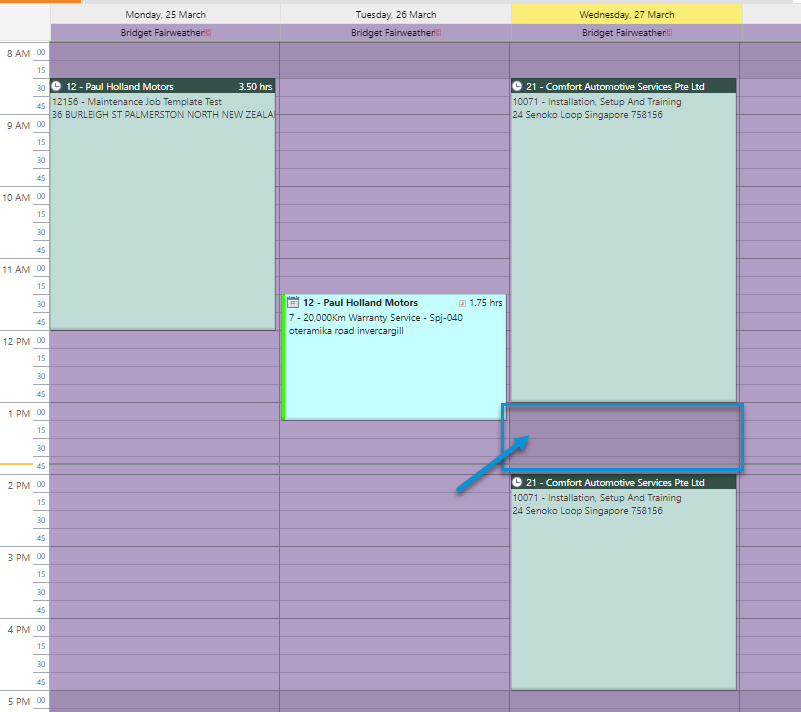 Previously, this automatic break creation applied to both time entries and appointments, however in some businesses this automatic break creation is not desired in appointments due to the visual impact it has on timeline views for schedulers (they would prefer to see one big appointment instead of two small appointments which are split over the users lunch break).
In TimeTrak 19.1, the below Profile setting (which is enabled by default) has been added to provide the ability to control this.

When enabled, the same behavior will occur when using the fill day option on appointment creation.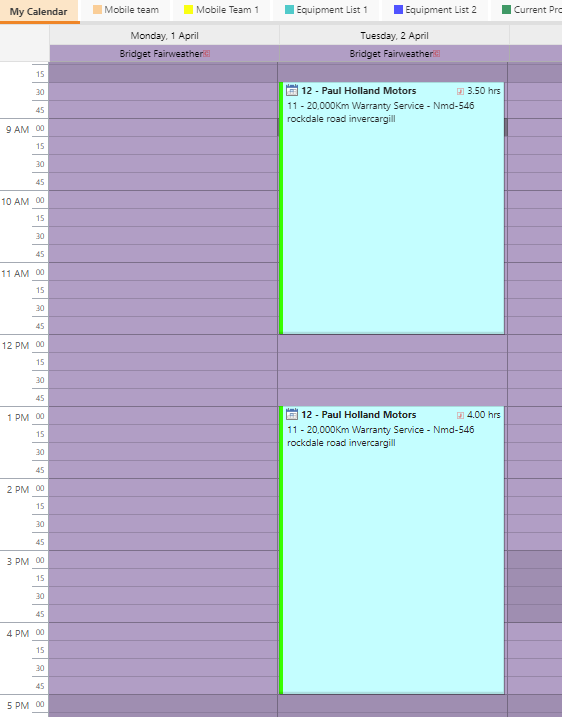 However, when this setting is not enabled against the users profile and an appointment is created using the "fill day" function the "break" will be left unallocated at the end of the day as per below: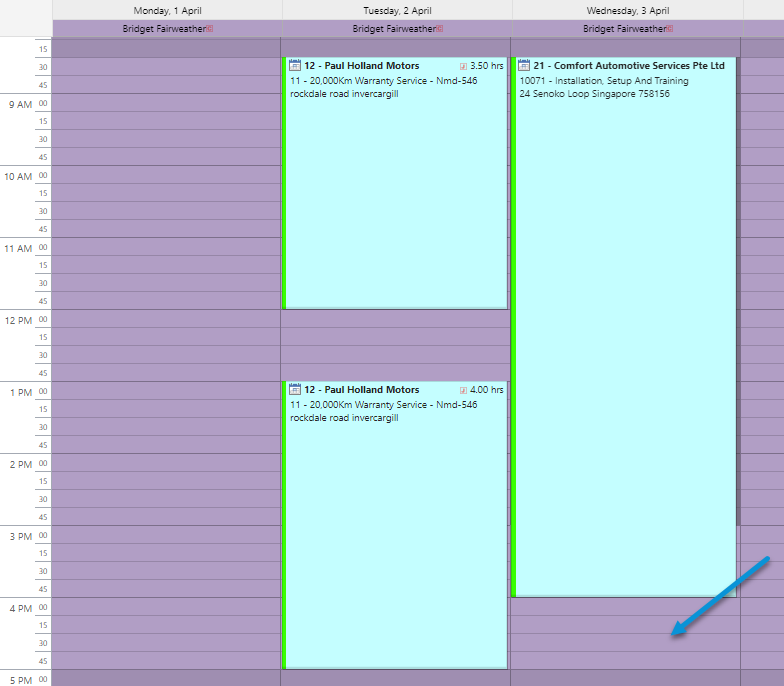 Note: If the user had breaks setup in the manage breaks section the appointment would still be split over this break.
If you have any further questions please contact the Exosoft team via email: support@timetrak.co.nz or phone NZ: 0800 12 00 99 AU: 1800 60 80 77