Tip: Backing Up Your Exo Database
June 6, 2018 General,Product Tips,
As part of the end of financial year roll over process it is recommended that your Exo database is backed up BEFORE rolling into the new financial year.
The reason for this is if anything went wrong in the roll over process there would be a backup to restore to.
Even though your Exo database should be backed up every night, it is suggested that an EOFY backup is also kept.
Although your Exo consultant is more than happy to back up your Exo database for you there is free Exosoft SQL server backup tool available for end users to do this themselves.
To download, get in touch with our support team then complete the following steps.
Then click Run to run the installation file or save to your PC to run from another location.

Click next through the installation process, install to a different folder location if need be otherwise by default the application will be installed to the below location:

This should create a shortcut on your desktop
– If not browse to the install location and run the application.
It may be a good idea to right click, send to, Desktop (create shortcut)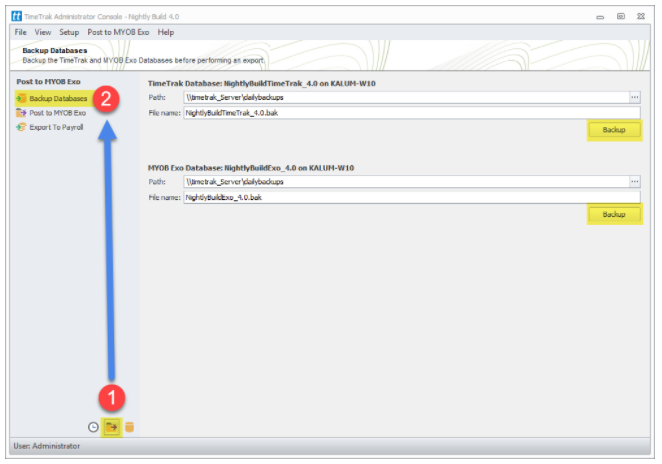 When you open the application you will need to enter your SQL server same and authentication details.
You're Exo consultant can provide you with these if you do not have them.
Connect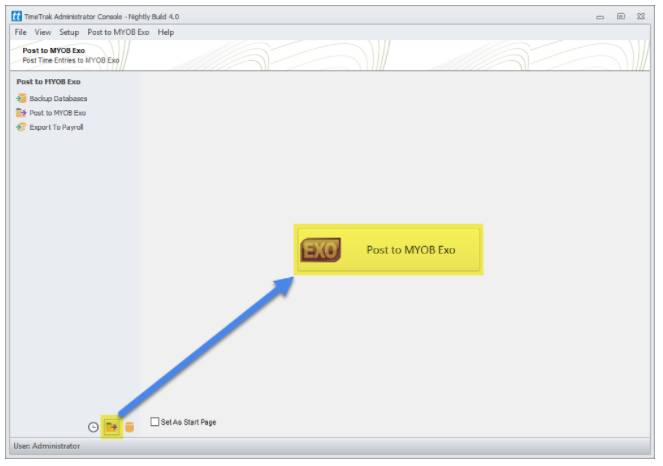 You then need to select your Exo database, the location you wish to back up to and the file name as per below: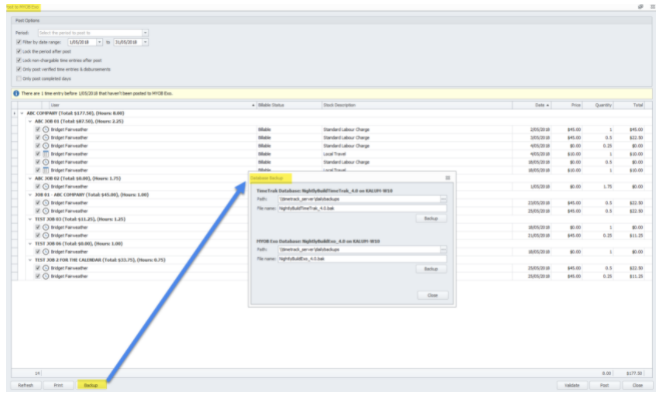 Back up
Once the backup has completed successfully you will get the below message.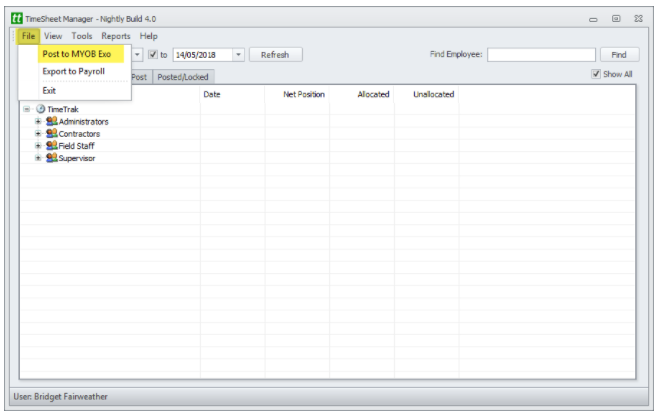 You can then browse to the file location to see the backup file.
Database backups are large, you may want to compress the file to save space on your PC.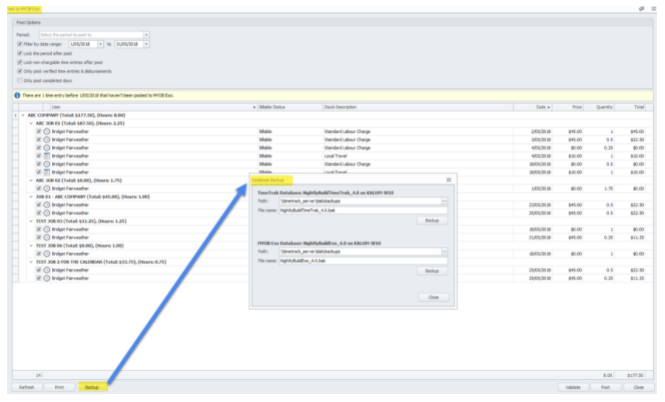 Users that have this tool usually backup their database before rolling into any new period just to be cautious and why not when it only takes a few minutes!
If you have any further questions please contact the TimeTrak team via email: support@timetrak.co.nz or phone NZ: 0800 12 00 99 AU: 1800 60 80 77