Tip: Client Time Zone
February 8, 2018 General,Product Tips,
Did you know that when your client uses the Client Portal, their time zone is reflected in the task date and time?
Your business may choose to allow Client Portal users to create new tasks for a job. There may be cases where the Client Portal user is not on local or in the same time zone as your business. i.e. your business is located in New Zealand but your client is based in Japan.
By setting the time zone against a Client Portal user, your business will know exactly when the Client Portal user created the task and will also help manage the due date.
In the Administrator Console, under the TimeTrak Client Portal tab, you can set the time zone of the contact person under that client name.
In this instance, Owen Denton is the client name and has himself assigned as the contact person. His time zone is set on (UTC +9:00) since he lives in Japan.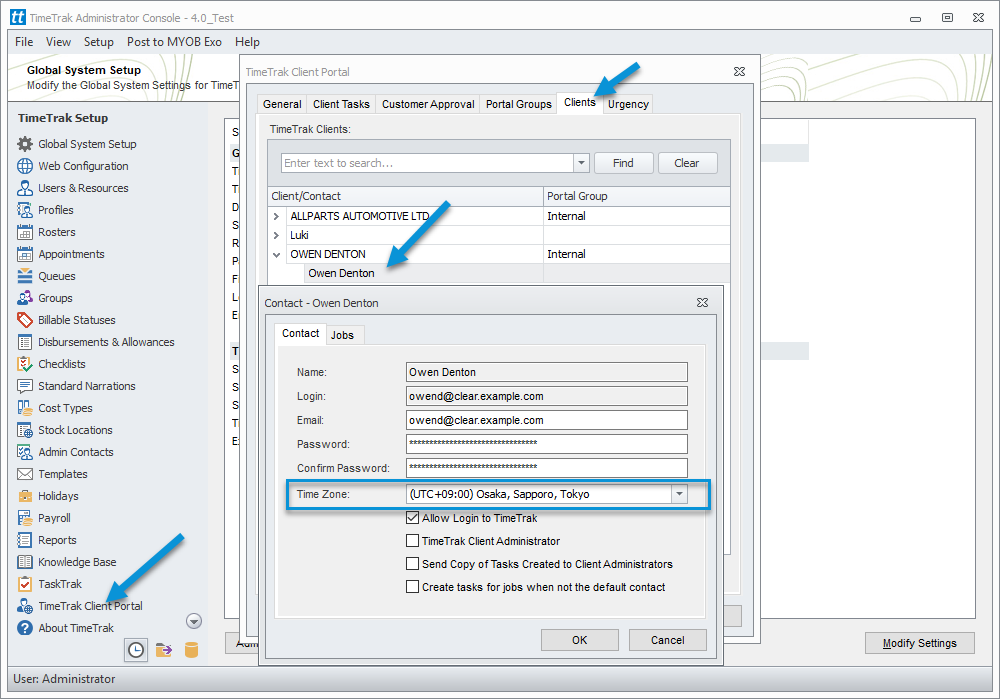 As you can see under Global System Setup > General tab of the Administration Console, the time zone of the company has been set to New Zealand standard time (UTC +12:00). This setting determines the whole database time zone.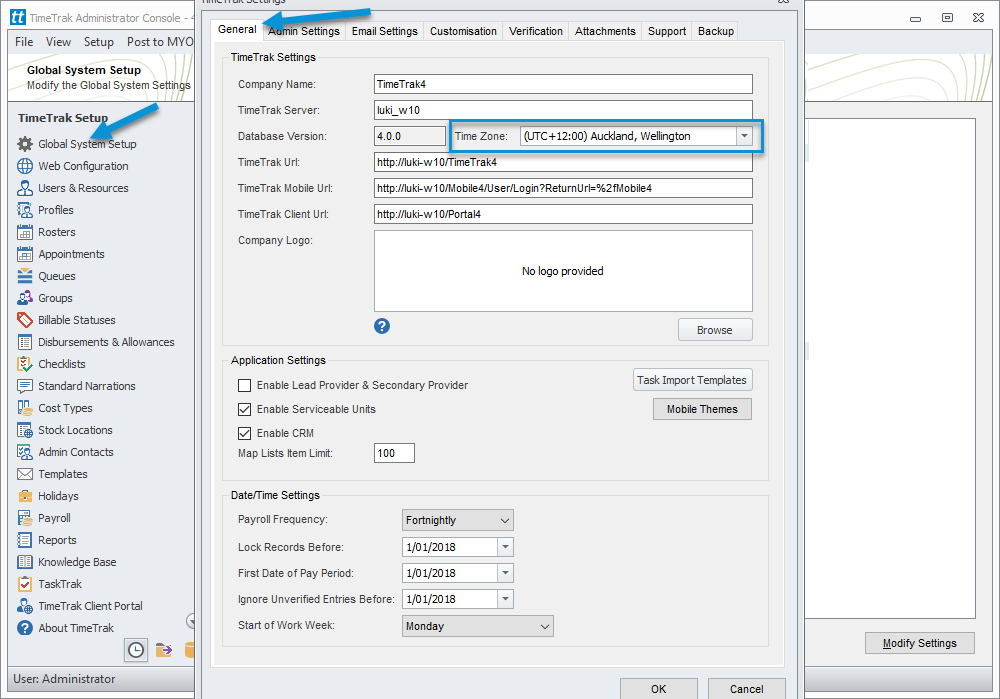 When Owen creates a new task, the date and time is based on his time zone i.e. 6:27 AM, his local time. This is also reflected in TimeTrak Professional.


If you have any further questions please contact the Exosoft team via email: support@timetrak.co.nz or phone NZ: 0800 120099 AU: 1800 6080 77