Tip: Customisation of Tool Tips
August 1, 2018 General,Product Tips,
Did you know in TimeTrak 4.0, against a user's profile there is the ability to customise data that displays in tool tips, queues and maps?
Having this feature at a profile level allows you to customize the data that appears to be relevant to the users assigned to the profile.
In the TimeTrak Administrator Console, against profiles there is a Customisations tab as per below: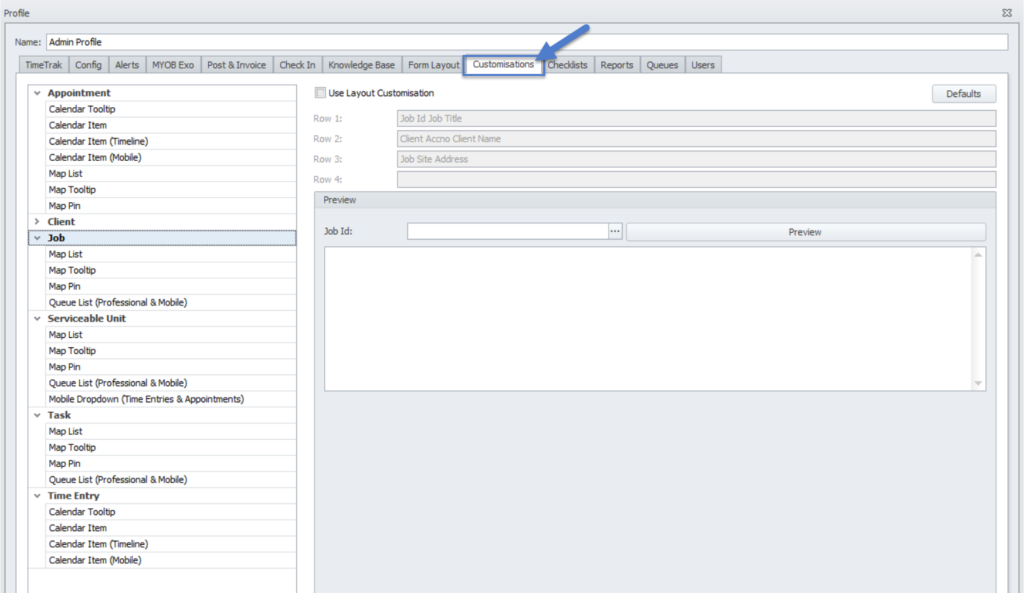 Down the left hand side you will see all the different options that can be customised against Appointments, Clients, Jobs, Serviceable Units, Tasks and Time Entries.
Select the item you would like to customise and tick "Use Layout Customisation". These customisation's can be put back to the TimeTrak defaults by unticking it.
By pressing the space bar in the row fields you will be able to select which fields you would like visible.

You can preview how the data will display by entering an Id and clicking the preview button.

You can also click the "defaults" button which will load the TimeTrak defaults and make your changes as required.

Click OK and refresh TimeTrak in order to see the changes within the websites.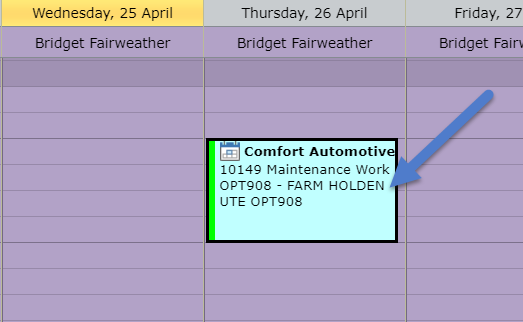 If you have any further questions please contact the TimeTrak team via email: support@timetrak.co.nz or phone NZ: 0800 12 00 99 AU: 1800 60 80 77