Tip: Disbursement Posting Status
March 22, 2019 General,Product Tips,
Did you know in TimeTrak there is the option to manage the line status of a disbursement when you post it to MYOB?
Line statuses set in Exo:
Ready to Invoice
Work In Progress
Invoiced
Cancelled
Written off

TimeTrak has Billable Statuses which is the mapping of jobs statuses to the line statuses and how time and disbursements will land on the job.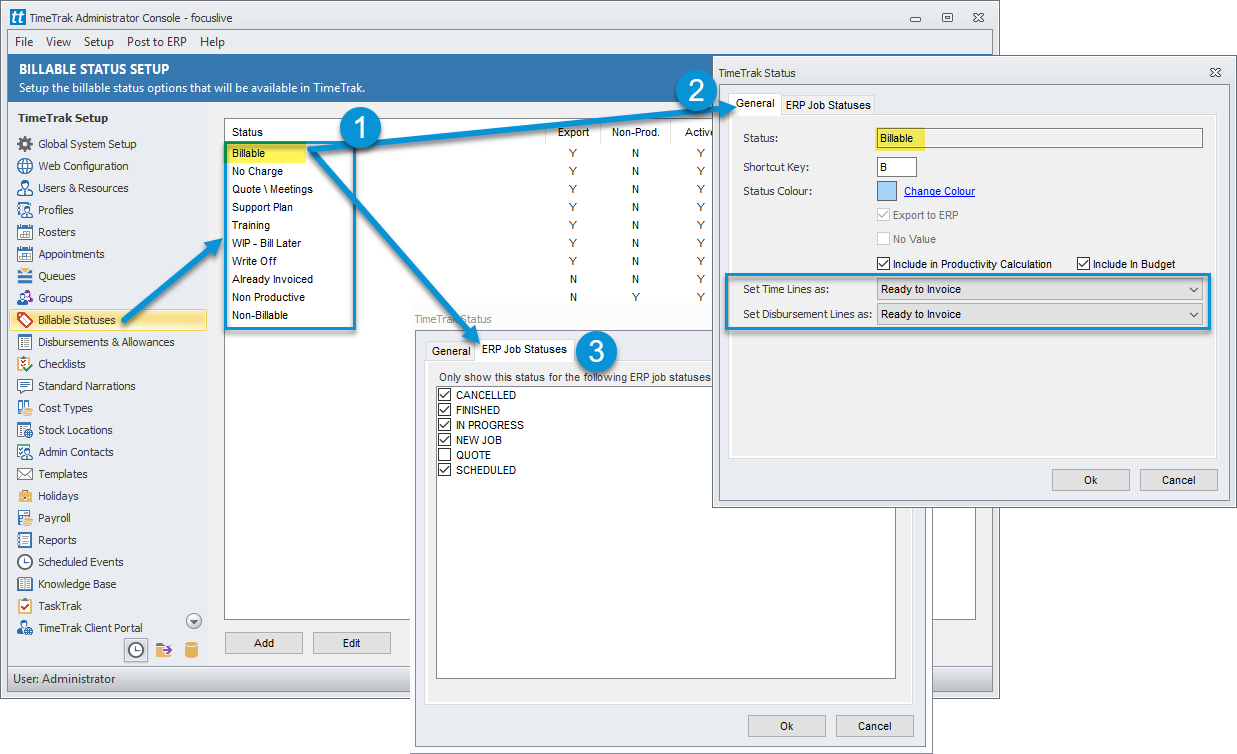 1/ These statuses flow through to the time entry in TimeTrak.

2/ By configuring the lines, upon selecting the status in the time entry, this will also set the time entry to the corresponding line status upon posting to Exo.
3/ The ERP Statuses (Job Status) are used to enforce what Billable Statuses are available to choose from when adding a time entry e.g. The Job Status is set to "Quote", so the Billable Status (Time Entry Status) is to be no charge and therefore all time and disbursements are to be written off. Once the Job Status charges to "In Progress" then the option of Billable becomes available to use in the Time Entry Status.
Configuring Disbursement posting status
There are a number of ways in which to configure the default billable status against disbursements when they are posted to Exo:
This is set in Administration Console under Billable Statuses > Set Disbursement Lines as:
> Time Entries and Disbursements have the same line status upon posting, e.g. Ready to Invoice
> All Disbursements have a separate default line status from the time entry line status, e.g. In the below billable status example; Time Entries are set to "Ready to Invoice" but all disbursements have the default line status as "Written Off" upon posting.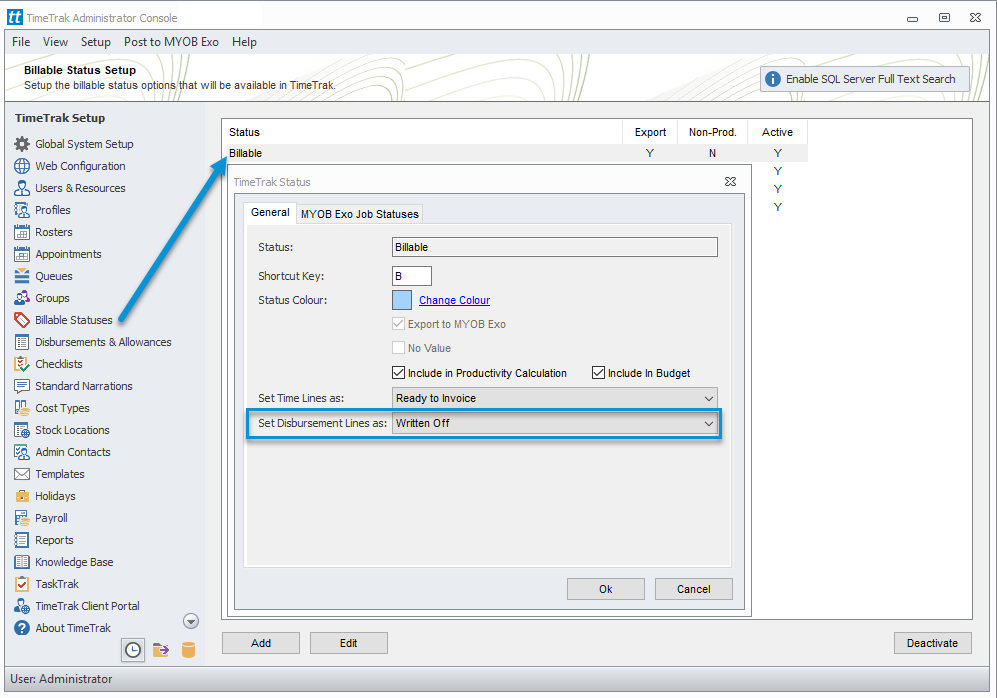 > Manage a particular disbursement to have its own line status. E.g. Cable installation or a warranty product that is to be of no charge i.e. to be "Written off". In this instance the disbursement needs to displayed against the job to manage the quantity but is not required to be invoiced.
This is set in Administration Console under Disbursements & Allowances, choose the disbursement and/or allowance and enable Set Transaction Lines as field accordingly.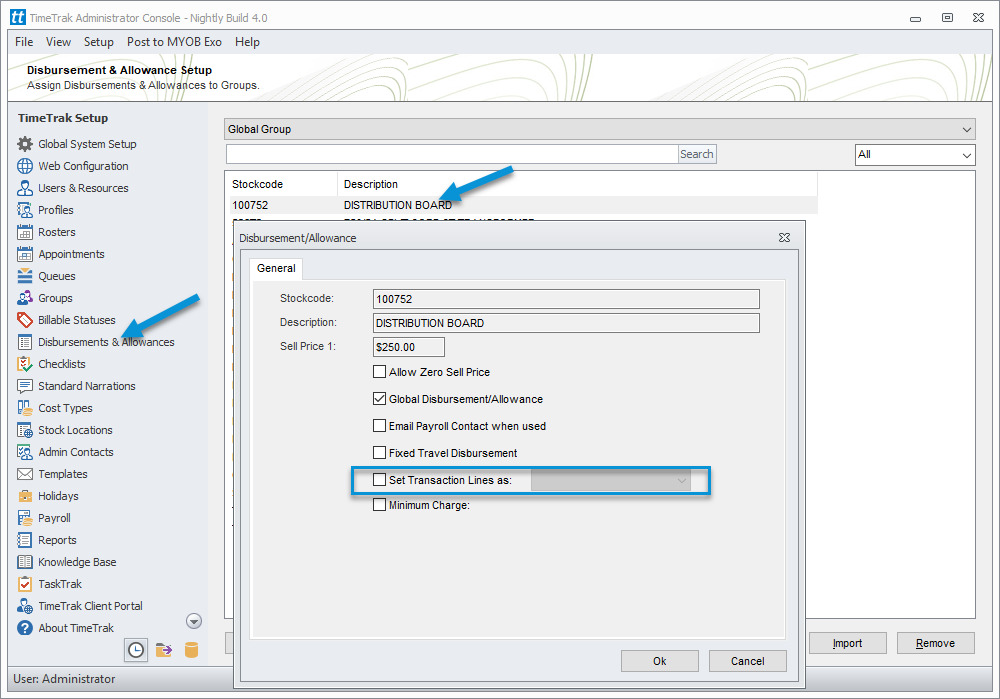 When enabled, the below prompt will appear, advising that this setting will take president over the line status set against the billable statuses that the disbursement may assigned to.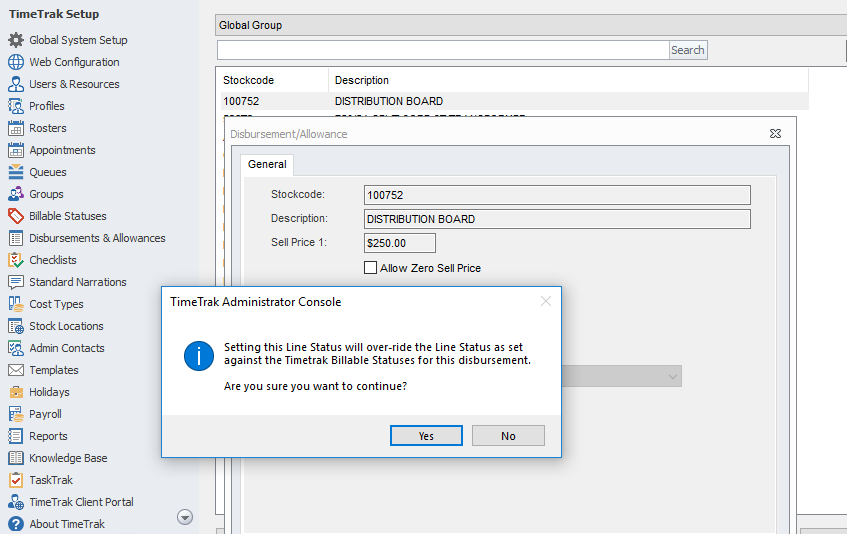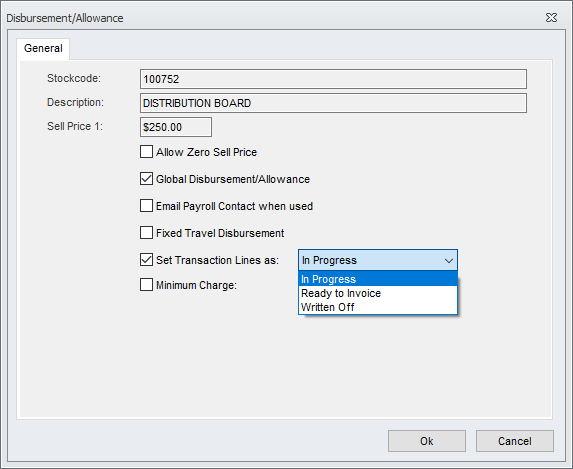 Example: In this example, there's an "Onsite Fee" that has the Billable status set as "Written Off". This disbursement is set as free charge to the customer. As a comparison there is another disbursement i.e. Electrical Cable 0.5M, where the status is based on billable status.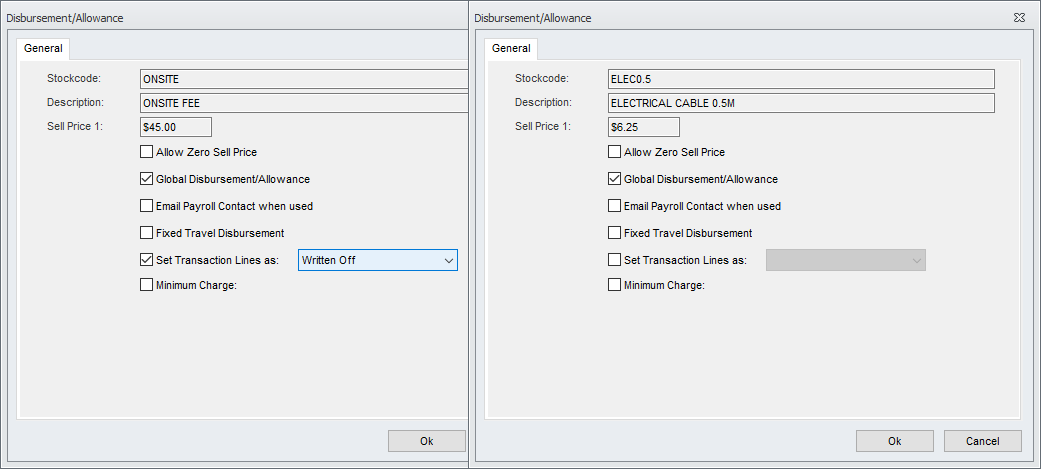 This example task has a billable status set as "Billable" which sets the disbursement lines as "In Progress".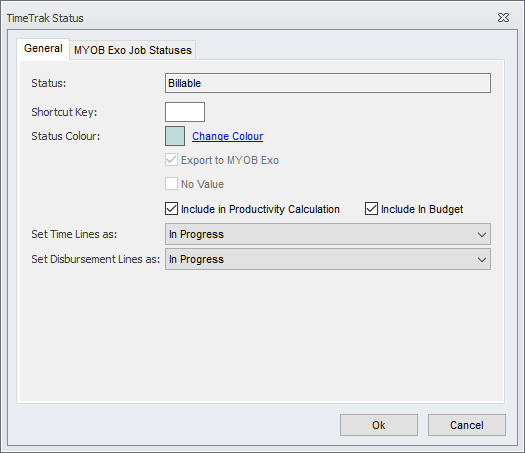 Once the job is posted, MYOB displays the disbursements status respective of the above settings.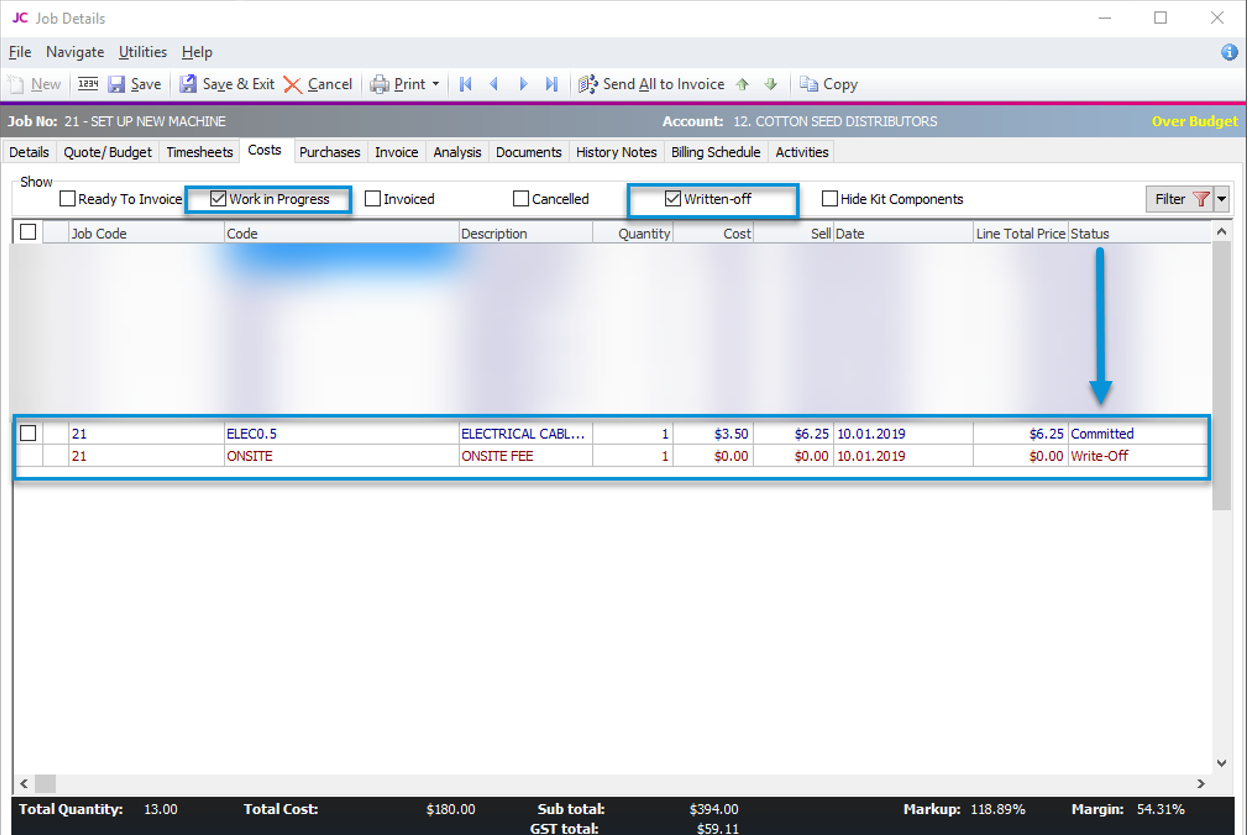 If you have any further questions please contact the Exosoft team via email: support@timetrak.co.nz or phone NZ: 0800 12 00 99 AU: 1800 60 80 77