Tip: Job Template
August 13, 2019 General,Product Tips,
In TimeTrak, a job template can be created for each type of work that might be done to speed up the job creation process.
For example, there could be a maintenance job template, a break/fix job template or a project template.
Firstly, there is are a few extra fields in your ERP system which need to be set up to be visible before these templates can be created.
In this example in MYOB ExoConfig against the JOBCOST_HDR table an extra field X_TT_JobTemplate is set to be visiable with a Checkbox field as per below steps.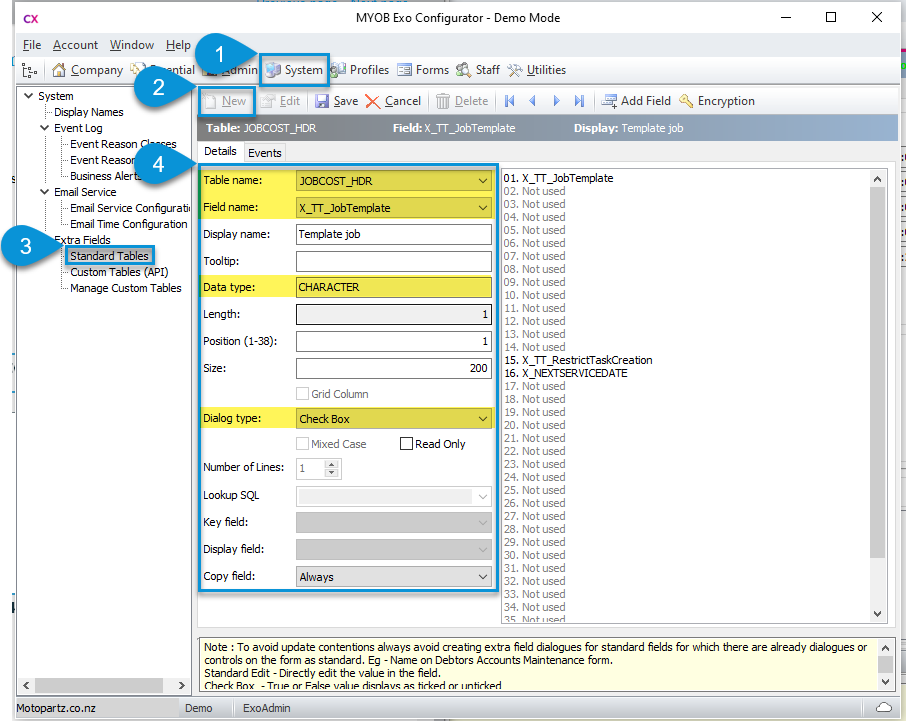 Then as per below in MYOB Job Costing, this field will need to be ticked on for TimeTrak to know that this is a Template job.
Note: Template jobs are excluded from TimeTrak job views so it is recommended that a job is setup soley for the purpose of being a "template" job.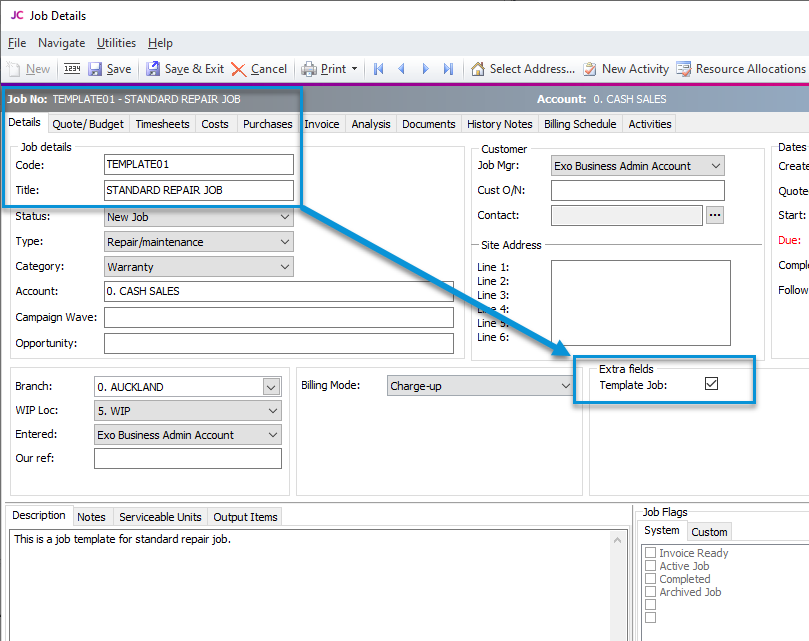 On job creation under the template selection any jobs which you have marked as TimeTrak Templates will be available to select as per below.
On template selection all pre-configured settings such as Status, Type, etc will be pulled through to the new job creation screen in TimeTrak as per below to prevent users needing to manually select all these fields and speed up the job creation process.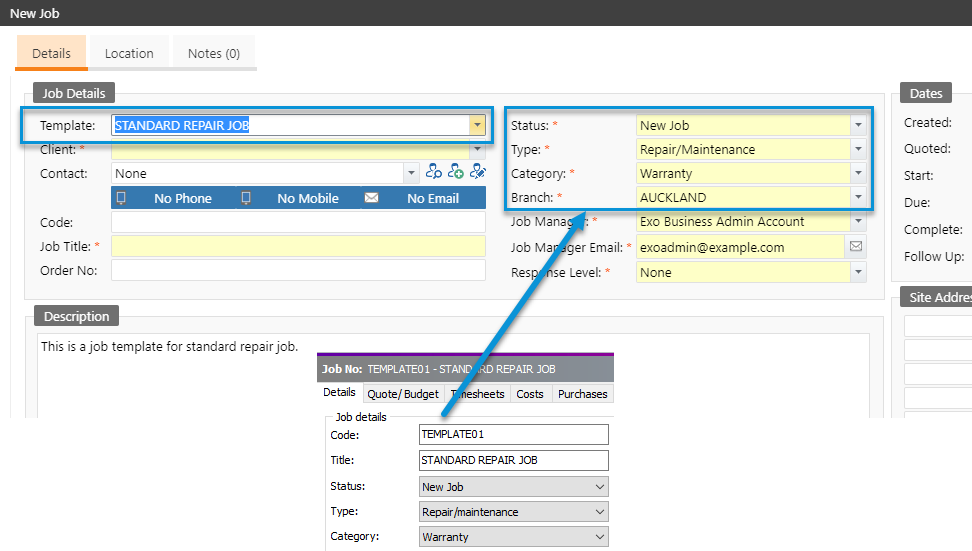 If you have any further questions, please contact the Exosoft team via email: support@timetrak.co.nz or phone NZ: 0800 12 00 99 AU: 1800 60 80 77