Tip: Multiple Checkout Checklists
August 13, 2019 Checklists,General,Product Tips,
Did you know that TimeTrak has an ability to create multiple event-based checklists to pop-up on TimeTrak Mobile one after the other upon check out of a job?
This feature is useful when your TimeTrak Mobile user is required to fill-out different checklists before checking out from a Job, Task or Appointment. This will further provide the ability to email two checklists to separate email addresses as specified in the checklist.
You can configure "Before Check Out" checklists in profile settings as per below.

During the Job, Task or Appointment check out process, checklists will pop-up one after the other as per below example.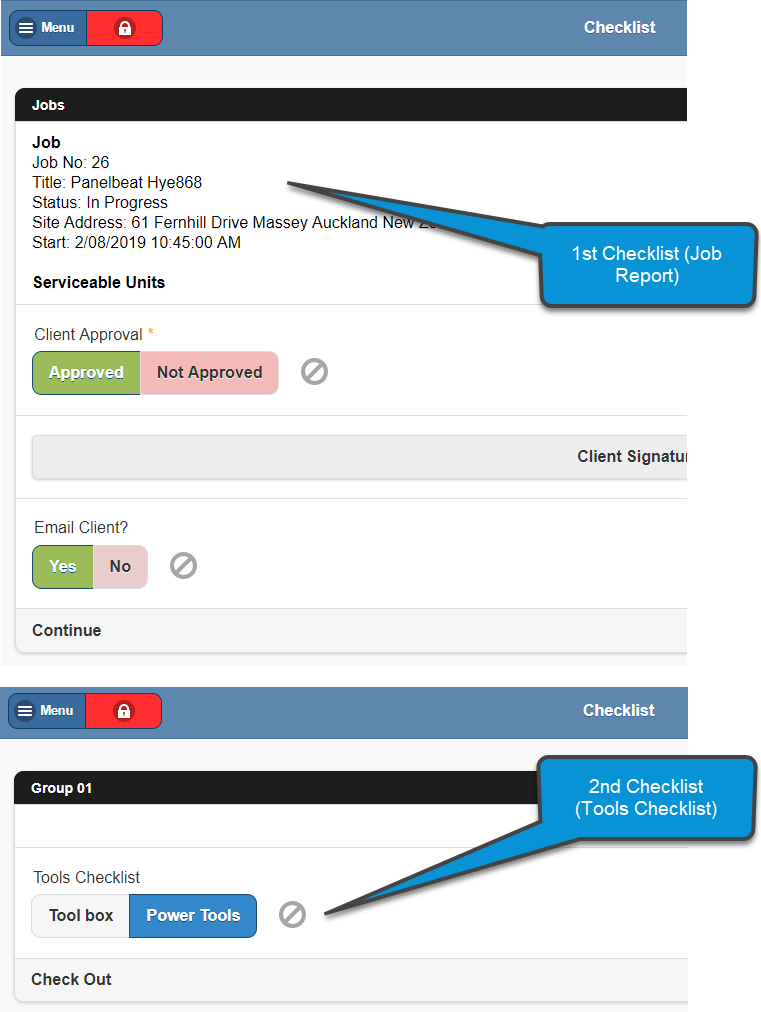 Two checklists are visible in Attachment Form of every Job as per below.

If you have any further questions, please contact the Exosoft team via email: support@timetrak.co.nz or phone NZ: 0800 12 00 99 AU: 1800 60 80 77