Tip: Must Choose Client on Serviceable Unit Creation
October 19, 2018 General,Product Tips,
Previously in TimeTrak, when users created a new serviceable unit, this was a two-step process. First, create the unit, then once created users are then able to assign the Serviceable Unit against a client, job, contact or task.
In TimeTrak from version 4.0.45, there is a new profile setting that forces users to assign newly created Serviceable Units against a client.
This feature has been designed for companies where their business process is dependent on Serviceable Units being assigned against a client.
To enable this, in the TimeTrak Administrator Console, go to Profiles; select the profile you wish this setting to apply to.
On the MYOB Exo tab of this profile, you will find a setting called "Must Choose Client On Serviceable Unit Creation"
Tick this setting on and save your change to the profile.

Once this setting is enabled, in Professional when a user assigned against this profile creates a new Serviceable Unit you can see that client is now a required field.
If no client is specified, there will be a warning at the bottom of the window preventing the user from saving the Serviceable Unit.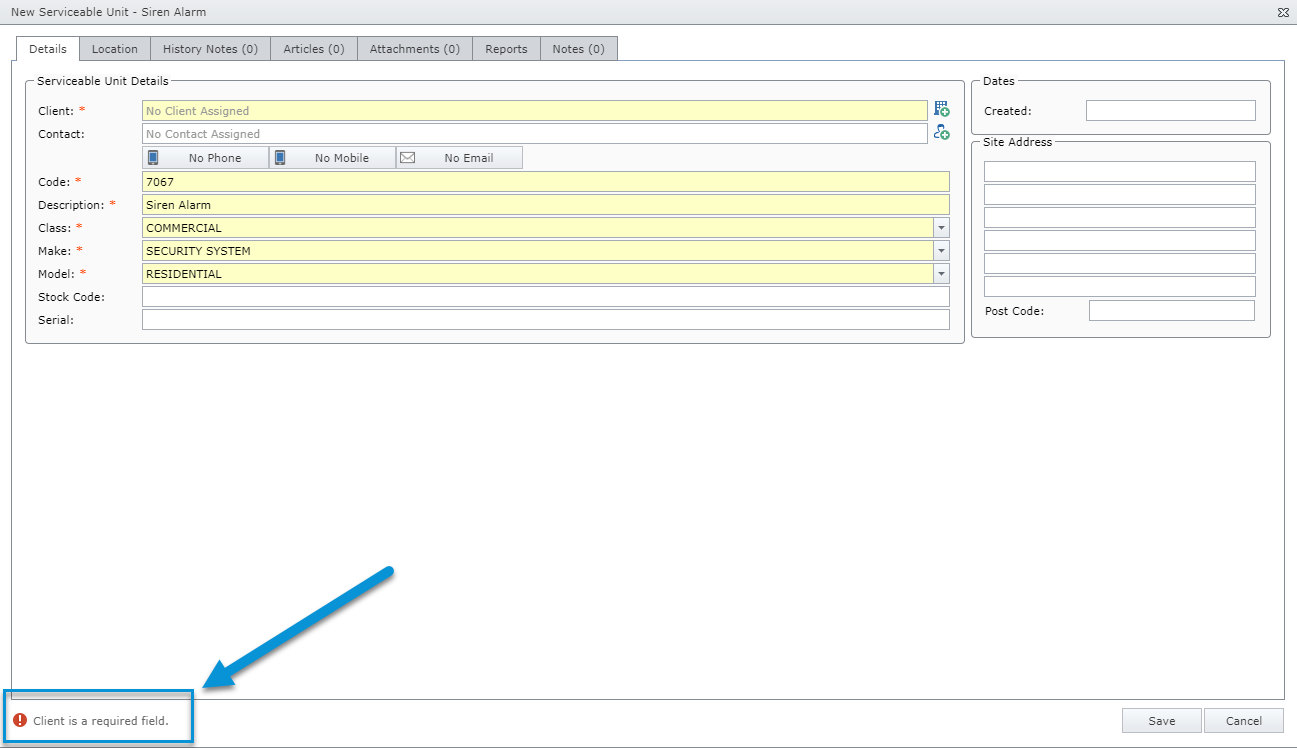 A similar process applies for TimeTrak Mobile users against a profile with this setting enabled.
On creation of a new Serviceable Unit, from the Serviceable Unit search screen as per below: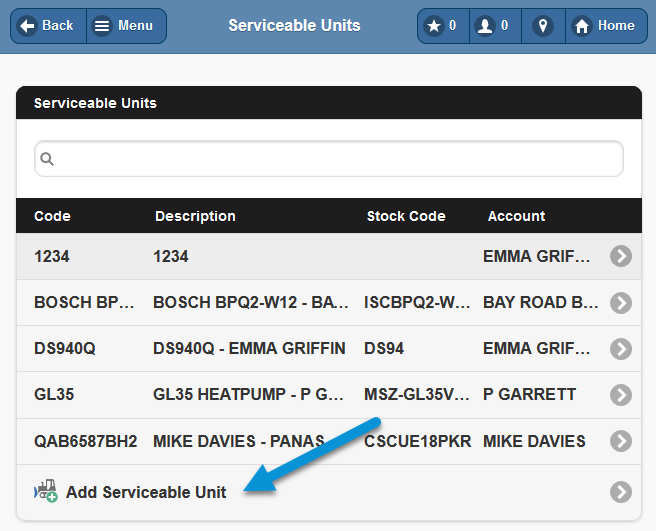 Users will be required to search and select the client the Serviceable Unit is to be assigned against first.