Tip: Request PO Number
July 11, 2018 General,Product Tips,
Did you know in TimeTrak Professional that there is the option to request a purchase order number from Job Managers to ensure all jobs have order numbers against them?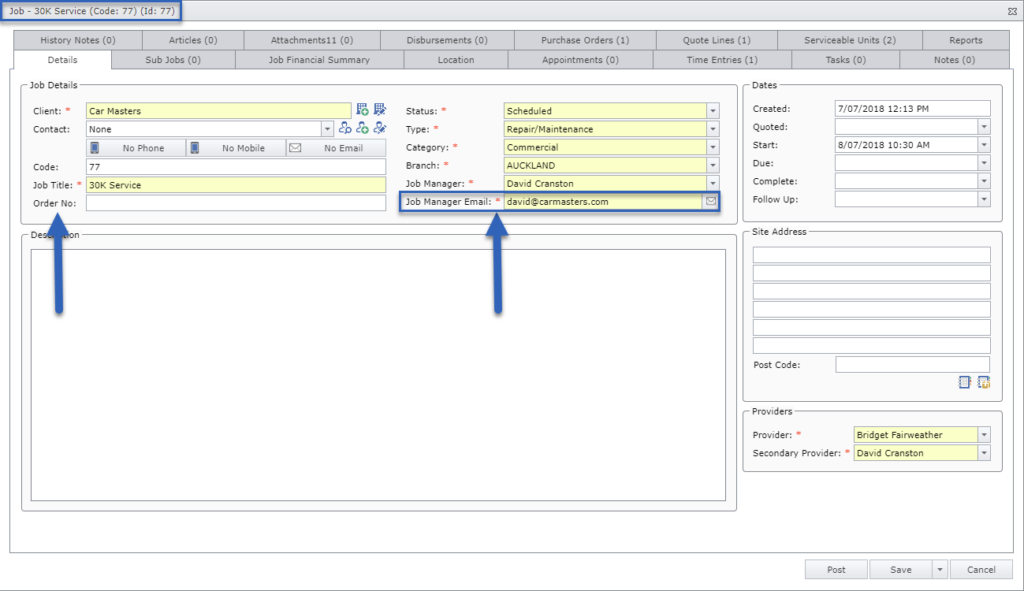 To enable this a TimeTrak Professional user (usually an administrator) would need to have the below setting enabled against their profile in the TimeTrak Administrator Console: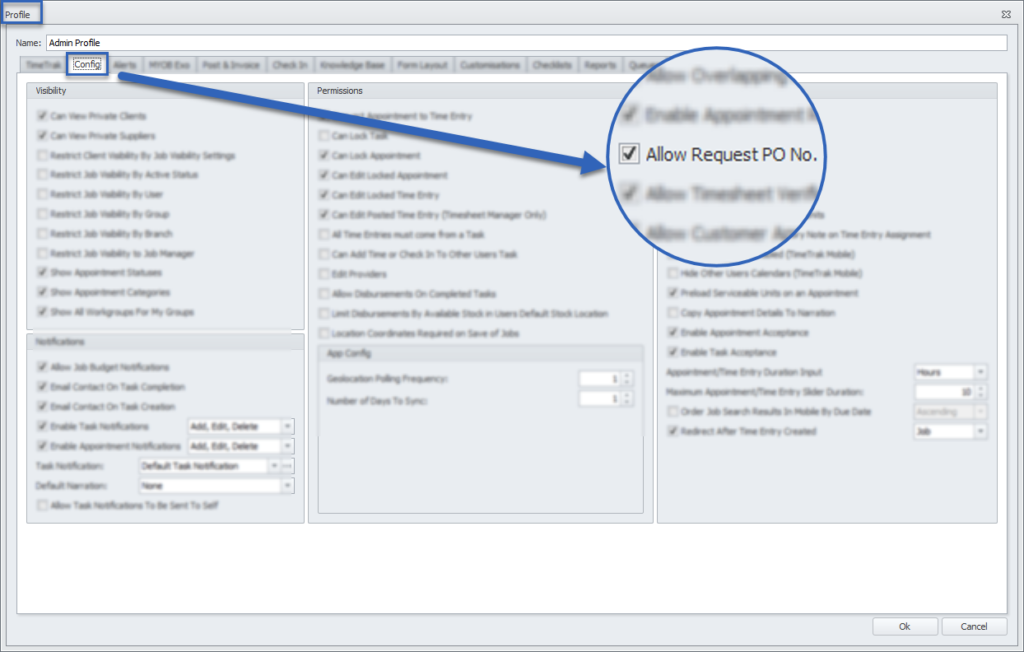 Once this is enabled and the website is refreshed, users against this profile will have the below "Request PO No" report available

On running this report you can filter by job manger, job status etc. There is the option to only show jobs that do not have a PO number against them therefore showing only the jobs that require action.
You can choose single or multiple jobs, and then click the request Order Number button.
This will send an email to the job managers email address (the email address is specified against the staff user in Exo Config) requesting a purchase order number.
Note: Only one email will be sent per a job manager with a list of all the job numbers they are the job manager for that require an order number.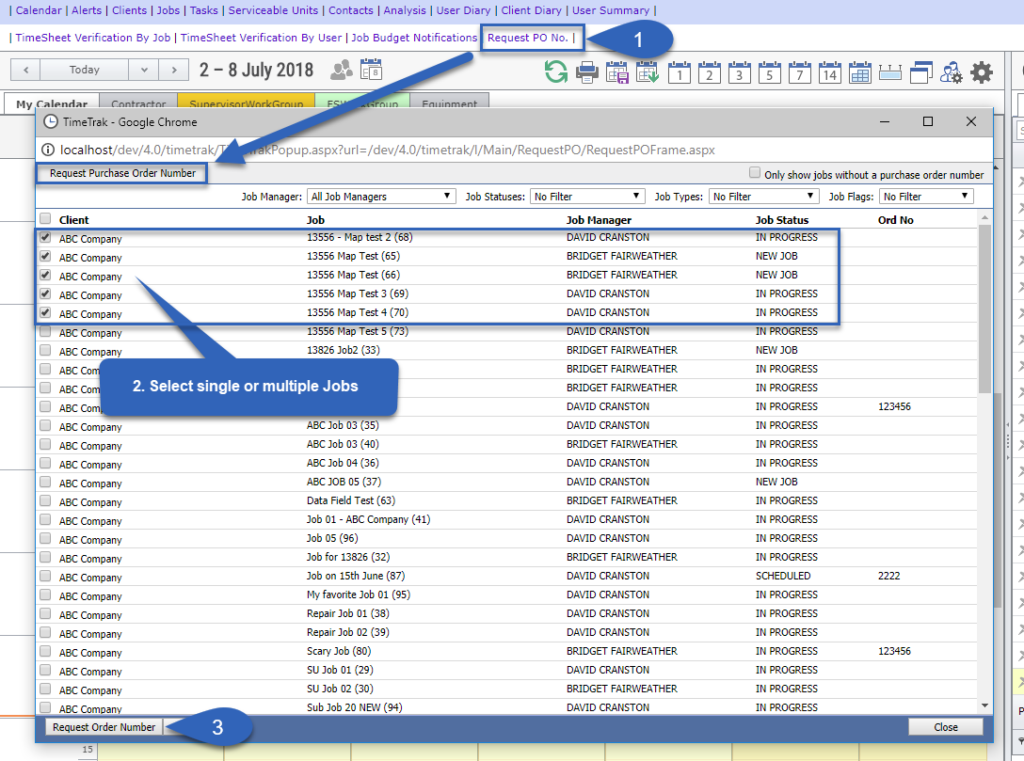 The email that is sent is not a TimeTrak template and is unable to be formatted therefore this would be recommended for internal business use only.
If you have any further questions please contact the TimeTrak team via email: support@timetrak.co.nz or phone NZ: 0800 12 00 99 AU: 1800 60 80 77