Tip: Slippage Recurring Appointments
February 7, 2019 General,Product Tips,
Did you know in TimeTrak Professional, there are options to add slippage recurring appointments?
The fundamental difference between a Fixed Recurrence and Slippage Recurrence appointment is, slippage recurrence enables linked appointments to be changed to future dates.
Create Recurring Appointments
On appointment creation, select Enable Recurrence and Slippage Recurrence option and create recurring appointments as per below steps.
Note: TimeTrak default setting is Fixed Recurrence.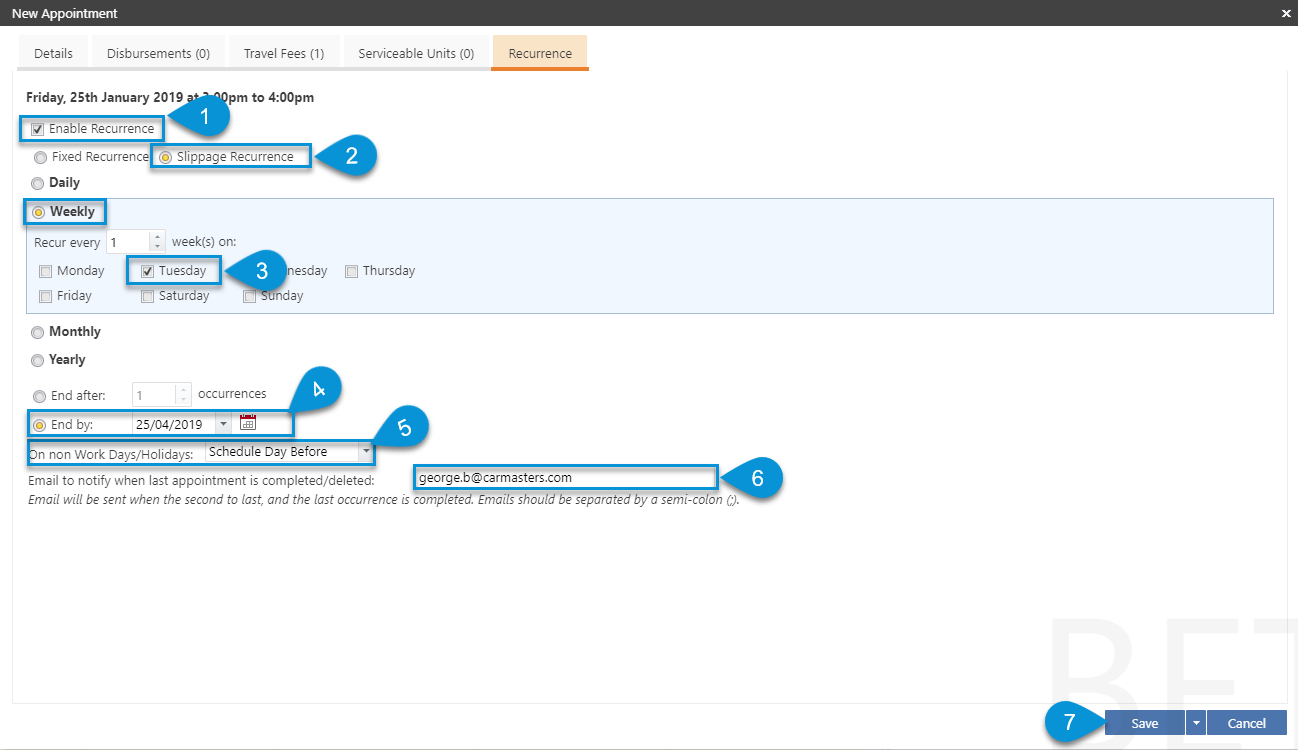 In this scenario, select Slippage Recurrence settings with a weekly appointment option. The appointment will be created to re-occur every Tuesday for the next three months. There is also the ability to select the number of occurrences as well.
By specifying the appointment behavior for a non-work day, this setting will trigger if the appointment is created on a Holiday based on the holidays specified in TimeTrak Admin Console.
In this example, an email address of the person who wishes to receive an email notification when the last appointments of this occurrence are completed or deleted, has been specified.
Recurring Appointments are now created on every Tuesday until the specified end date.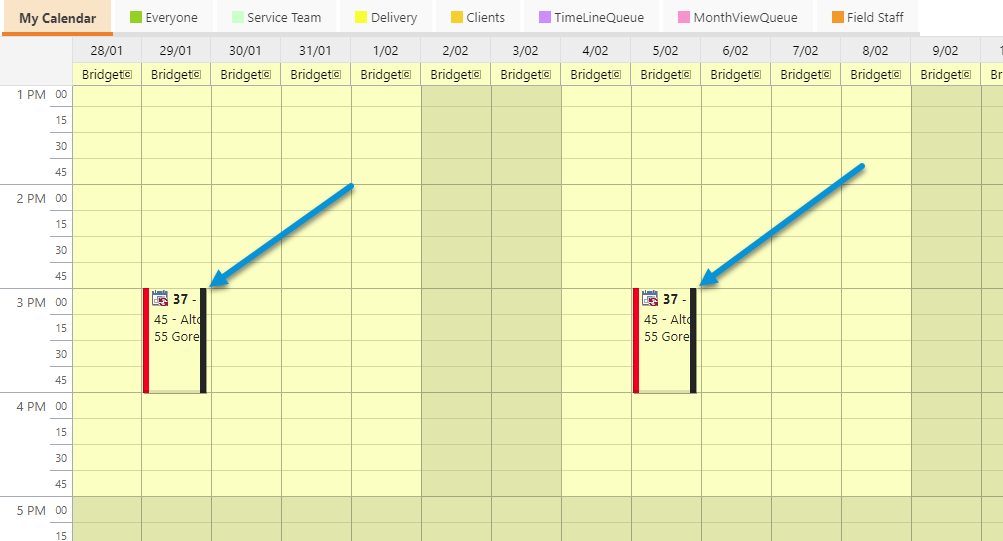 Move any appointment to another date maintaining the links to other recurring appointments.
To change any of these appointments to another date or time, simply drag and drop them on the calendar or open an appointment to change them.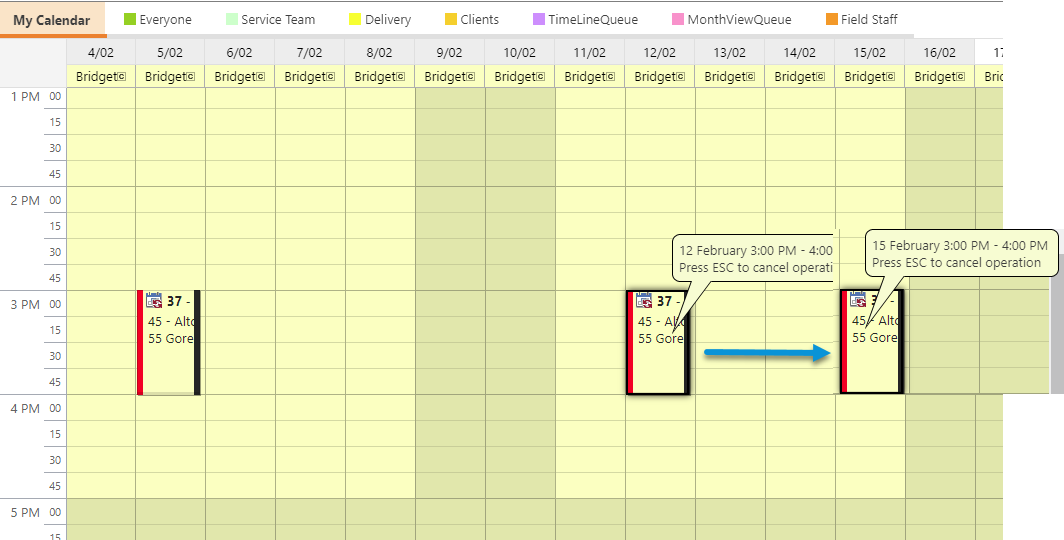 Since this is a linked recurring appointment, TimeTrak will prompt to edit other linked appointments in this series. Slipping future appointments can now be changed accordingly.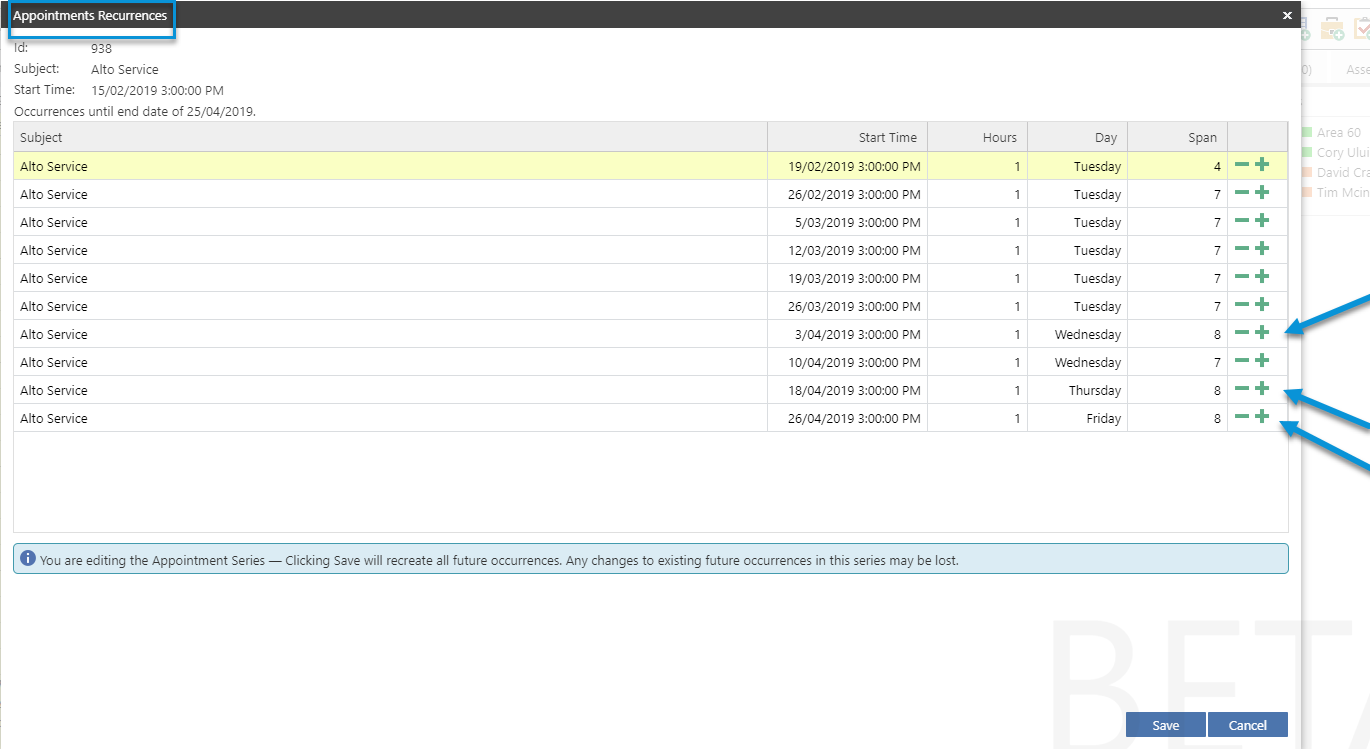 View video for more details
If you have any further questions please contact the Exosoft team via email: support@timetrak.co.nz or phone NZ: 0800 12 00 99 AU: 1800 60 80 77