Tip: Sub Task Restrictions
July 21, 2019 General,Product Tips,
TimeTrak 19.2 introduces the ability to allow or restrict users from adding subtasks. This feature is useful for Jobs and Tasks that have strict budget controls.
This setting is available in Timetrak Admin Console.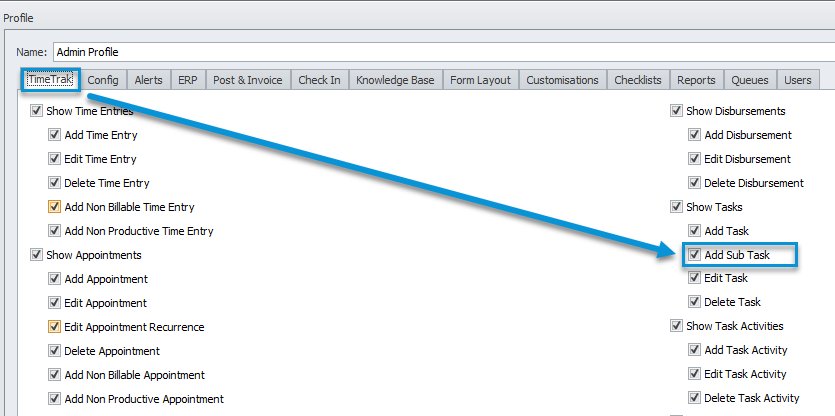 Once Add Sub Task option is enabled or disabled, Add Task Icon 

visibility on Task Form is controlled as per below screens.