Tip: Task Creation and Completion Email Notifications
November 13, 2018 General,Product Tips,
In TimeTrak from version 4.0.47, there is now the option to send an email notification to the Task's contact person by default, when creating and completing a task.
Before enabling notification settings, TimeTrak's Global Email Settings need to be configured as a primary requirement (this is usually done at the time of implementation).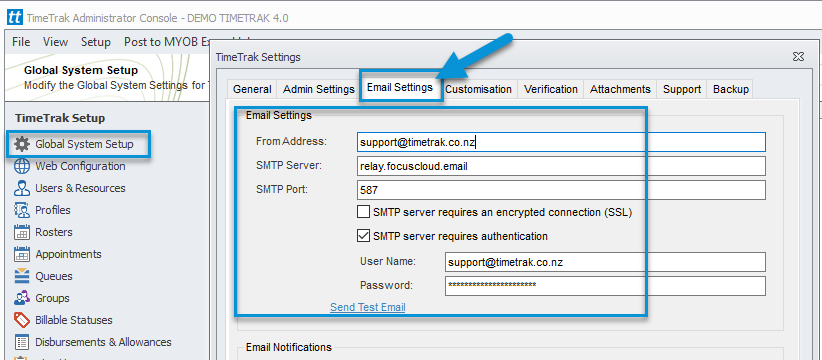 The email templates that are used (item 1 & 2 of below screen) are available in the TimeTrak Admin Console – Templates.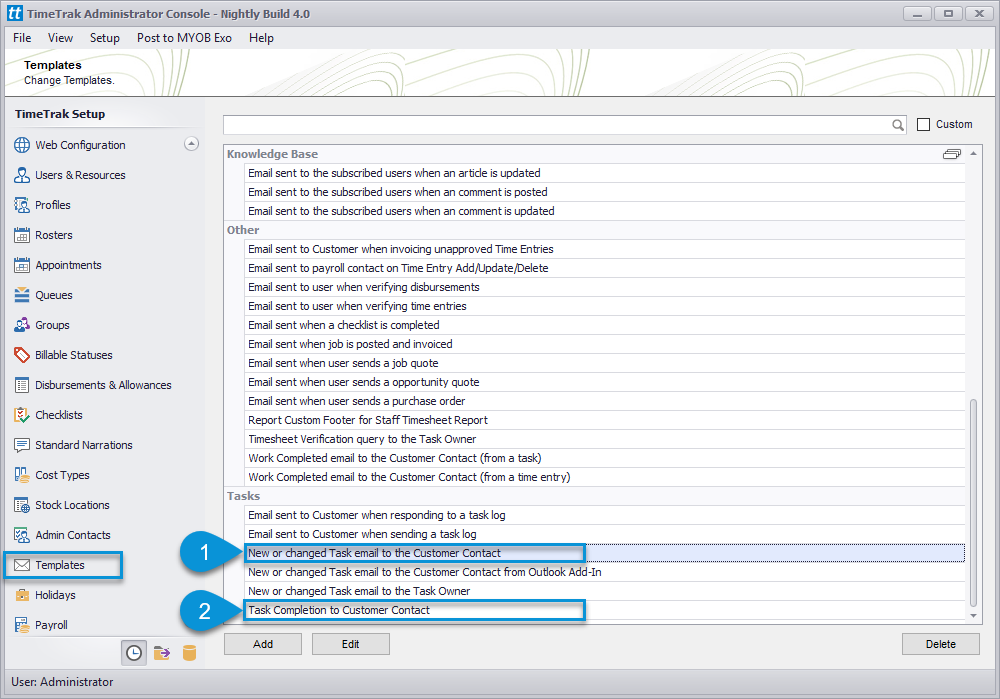 The Task's contact person should have a valid email address.
Contact details are visible and editable when you are adding a Client, Job or Task.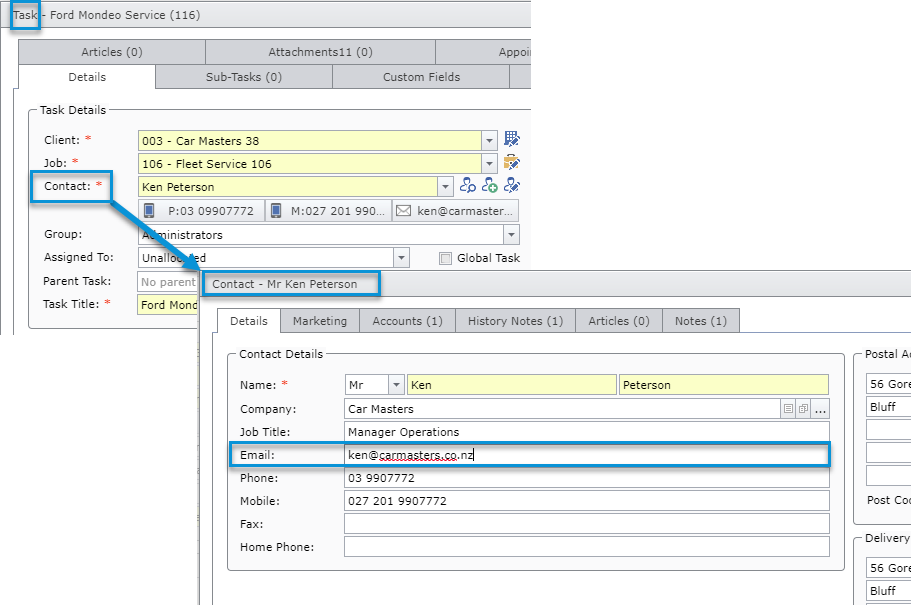 Task creation and completion email notification settings can be enabled against a user(s) profile in the TimeTrak Admin Console – Profile – Config as per below: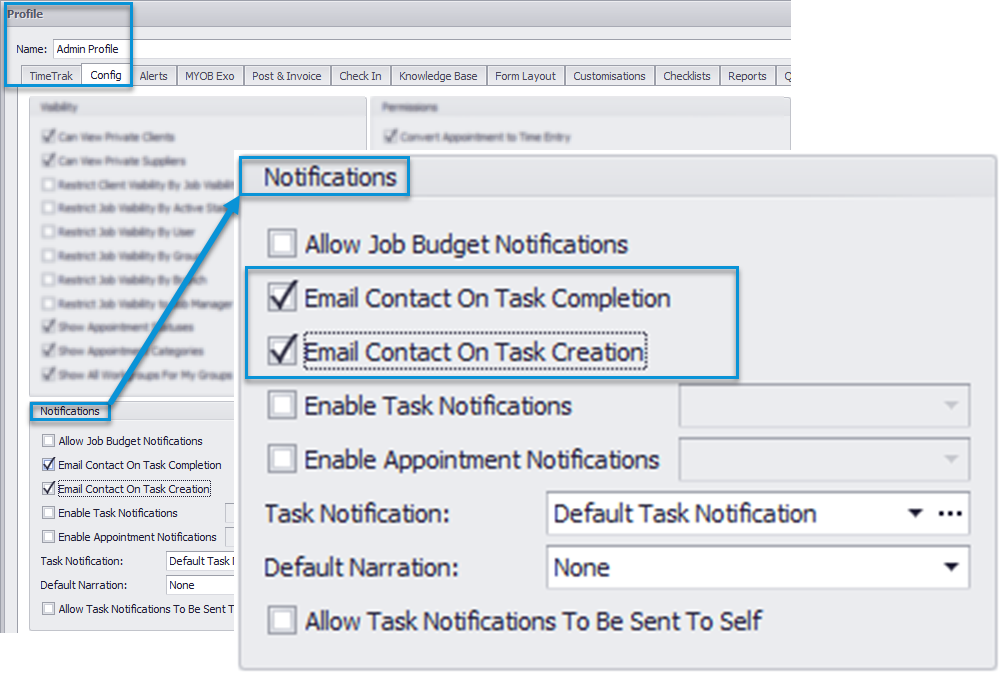 Enabling this setting will display a task email notification tick box in the task screen of TimeTrak Professional for all users assigned to the profile.
Users assigned to a profile with these settings enabled have the option to untick this notification box if they do not wish for the email template to be sent, but by default this option will always be ticked on.
Note: Emails will be sent automatically to the default contact person when you create or complete a task in TimeTrak Professional or Mobile.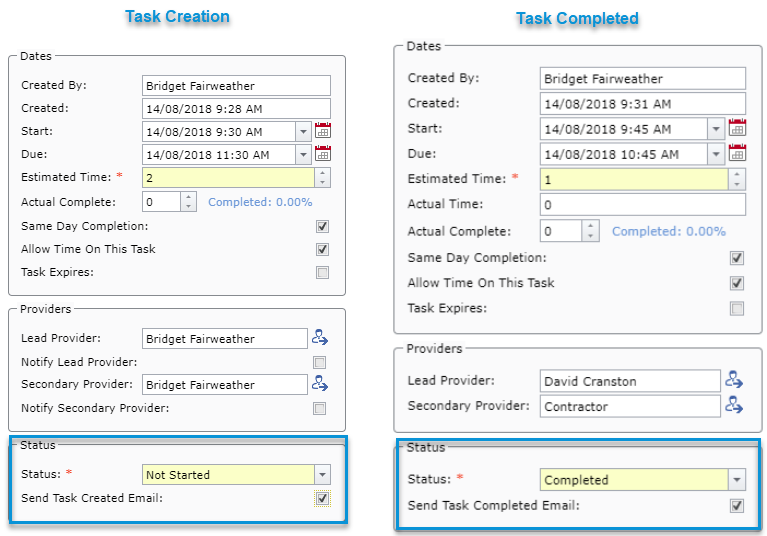 If you have any further questions please contact the Exosoft team via email: support@timetrak.net.nz or phone NZ:0800 12 00 99 | AU:1800 60 80 77